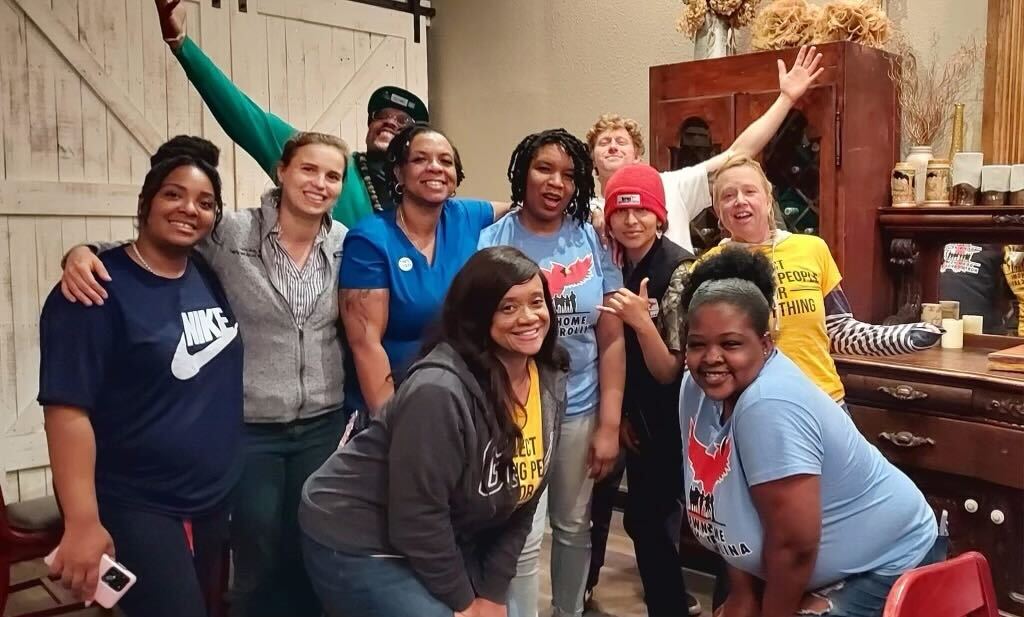 From Dreama Caldwell, co-director at Down Home
Like many of you, I sat at my laptop pressing refresh over and over again this past Tuesday waiting for the Board of Elections to update the vote totals. It was nervewracking! 
That's because Down Home members across the state had endorsed candidates they knew would work for working-class voters like us – and in fact, a few Down Home members were on the ballot! Our members had spent the last six weeks flyering, tabling, and knocking on doors to turn out the vote for the candidates right up until 7:30 PM on Tuesday when the polls closed. When we knew we had done all we could, we just had to wait.
At 9:30 PM I refreshed my laptop screen one more time… and I screamed! Member endorsed Dejuana Bigelow had won her bid for Burlington's City Council. Our local members had knocked over 9,000 doors to help elect the first Black woman to that role!

And that wasn't all– our members in Alamance County had helped usher in other important local wins, including electing Quinn Ray to Elons' Board of Alderman and Tangela Mitchell to Gibonsonville's Board of Alderman. I was so excited for my home county that I threw my purse into the car and headed up I-40 to celebrate with our Alamance team.
But the night's successes didn't stop there. Soon news came in from Cabarrus County that two of our endorsed candidates had won their seats to Kannapolis' (Ryan Dayvault) and Concord's (Andy Langford) City Councils– important seats for our members to co-govern with. Our member-candidate, Jayne Williams, did not win on Tuesday night, but had dramatically increased her vote total, slowly building towards her next run.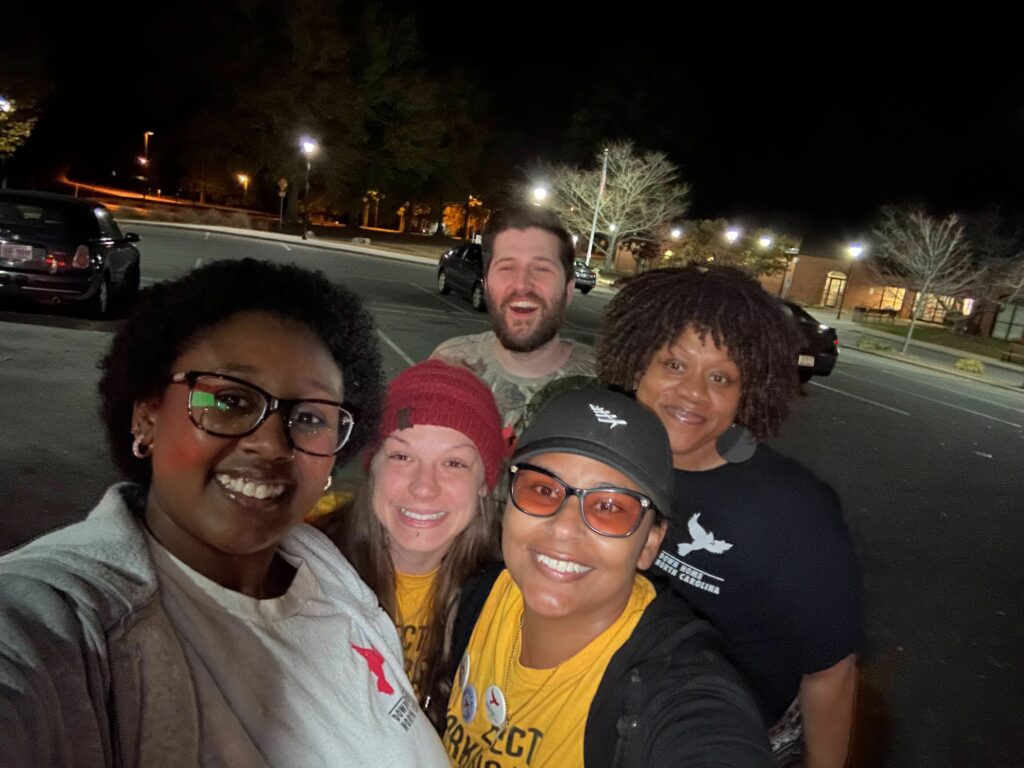 Then, in the third county where we made endorsements, news came in that Down Home member Curtis McRae had won his bid for Oxford Town Commissioner and member Guillermo Nurse had won Oxford Mayor! Down Home's first member to win mayor! Our Granville Chapter went wild. 
I spent the rest of the night in Alamance County– there were cheers and tears and rejoicing all around. Because I was born and raised here, Alamance County is close to my heart. Winning Black and Brown candidates to office here is huge; insisting on working-class platforms is groundbreaking; mobilizing multiracial coalitions of voters to the polls is changing the course of history. 
The political landscape of rural North Carolina is changing and progressing with every election cycle. I spent years, as an organizer and a candidate, trying to change Alamance County. Working at and now leading Down Home has made me realize that change will come as part of the big statewide movement we are building. When we build an intentionally multiracial movement of working people our wins in one county are amplified and can be felt everywhere across the state. Big, broad, and statewide: This is how working people win.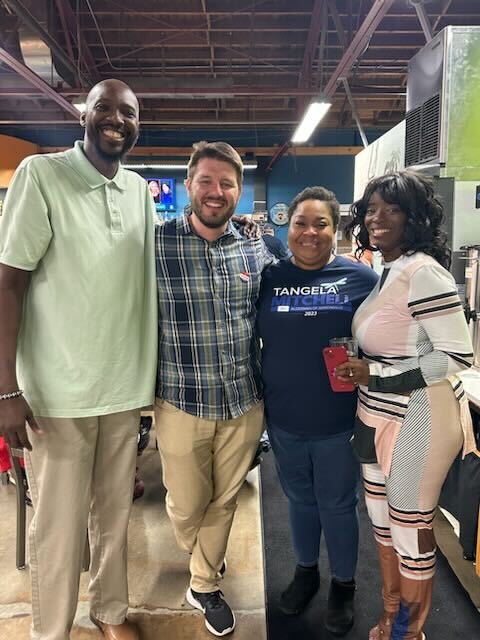 What I am saying is that all these small-town wins add up to something big: A multiracial, working-class movement that is primed and ready for 2024. 
This week told us everything we needed to know. We know that can defeat extremists like Mark Robinson and Donald Trump. We know that we can bring in new leadership who will stand for working people and defend our communities, our schools, our healthcare, and our land. We know that we can win. 
Are you with us? Are you a part of this big, broad multiracial movement? Are you ready for a new North Carolina? If so, get involved. Come on out to your next local chapter meeting. Join up with the powerful organizing of Public School Strong. Commit to volunteering on our deep canvass or knocking on doors. 

Support multiracial, working-class movement building
Make a $10 Donation
Will you become a part of our growing movement for small town NC? Make a donation or become a member today. 
Donate Now