We are Down Home North Carolina.
We are neighbors, rooted in the community, coming together to grow our state into a place that works for us, not just the rich and powerful. We organize to grow democracy and improve the quality of life, so that our grand babies inherent a state that is healthy and just.
You can reach us anytime at [email protected] or through our contact page.
Our Vision
All are welcome in Down Home North Carolina.
We unite to build the power and raise the voices of working people in small town and rural North Carolina in order to take action on the issues that matter to us.
By weaving together our different experiences, we can shape a democracy that serves working people, where our labor is valued, and our food, water, and land are healthy.
Come on in y'all, we've got work to do.
Staff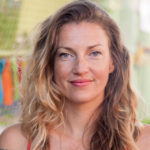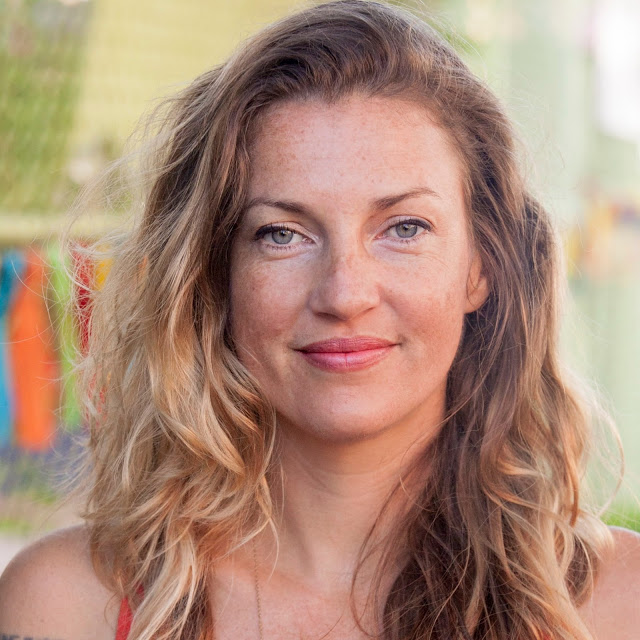 Brigid Flaherty
Brigid was mostly recently the Organizing Director of ALIGN, where she led winning policy campaigns at the city level that strengthened standards for 4,000 commercial sanitation workers as well as improving public health for three overburdened low-income and people of color districts; drove labor-community coalition mobilizations around Fight for 15 and various Wall Street actions. Prior to ALIGN, she worked for seven years at the Pushback Network (PBN) where she eventually served as Executive Director. At Pushback, she worked with the Board to drive strategic planning and fundraising for a national network of eight states that were building power with people of color and low income community organizations through state-based integrated civic engagement programs.
---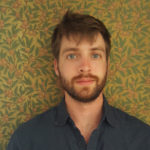 Todd Zimmer
Todd is co-founder and co-director of Down Home North Carolina. During the 2016 election cycle, Todd served as the National Political Organizer for the climate justice group 350 Action. In the past, he has served as the national Campaign Coordinator for Showing Up for Racial Justice (SURJ), and as a campaigner and organizer at Rainforest Action Network (RAN). A lifelong native of North Carolina, Todd has been active as a core organizer in regional racial justice struggles. He lives in Greensboro, North Carolina.
---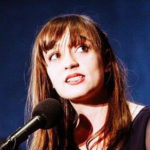 Chelsea White
Chelsea is native to the mountains of Western North Carolina, where she continues to live and organize poor and working people with Down Home NC. She graduated from Western Carolina University in May of 2016 as a member of Phi Alpha honors society with a Bachelor of Social Work and a Bachelor of Arts in Spanish Literature. During her undergraduate studies, she was elected to serve as a representative on the Student Government Association, where she authored legislation that was passed unanimously to address the concerns of students who experienced prejudice, harassment, and sexual violence during their time at the university. Her passion for social justice began with electoral organizing, having previously served as the Director of Development for the state federation of College Democrats in North Carolina; she also formed the first chartered chapter of the College Democrats at WCU, which was formally recognized as the most improved chapter and was awarded for having the best program after bringing LGBTQIA+ activist Shane Bitney Crone to speak on campus. Since graduating, Chelsea has spent her time activating the community of WNC to engage in local politics and social justice campaigns; she was featured on the national Organizers podcast to discuss the community group that she co-founded and directs called Progressive Nation WNC. Within the community, she has galvanized action around social justice through rallies and educational forums such as a Medicare for All Town Hall, which was attended by more than 600 individuals from across 13 counties in the far west portion of the state, and an anti-white supremacy rally with nearly 200 attendees in Haywood County alongside of Down Home.
---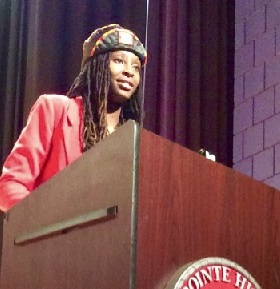 Jasmine Wright
Jasmine is Down Home's Piedmont organizer. She is originally a native of South Carolina, who began calling Charlotte home after transferring and eventually receiving her B.A. in Communications from Johnson C. Smith University, Charlotte's premier HBCU. While attending JCSU, Jasmine re-chartered the NAACP on campus and began organizing under the leadership of Dr. Rev. William Barber. Jasmine continued her organizing efforts working with organizations such as Democracy NC and The Tribe while serving as a leader for the youth with Ignite NC. Jasmine is a strong advocate for youth engagement and participation in our most basic civic duties. Jasmine is a role model and a voice for communities that are commonly not heard, who uses her knowledge to plant seeds among others, while sprouting leaders along the way.
---
Kischa Peña
Kischa Peña is Down Home's Alamance Chapter Organizer. Kischa is a native of Efland, North Carolina, a small rural town in Orange County. In 2009, she moved to Mebane with her now 15 year old son, Kamari. Kischa has always been active in her endeavors to support the many great things happening in our state, through blogging, coordinating local events, and volunteering her time and access to resources. Joining Down Home North Carolina in the fall of 2017 and quickly becoming an active member, she transitioned to the local community organizer of the Alamance Chapter in April 2019. Kischa is committed to uplifting the voices of those often forgotten, engaging people in the political process, and building a powerful force to be reckoned with in Alamance County.