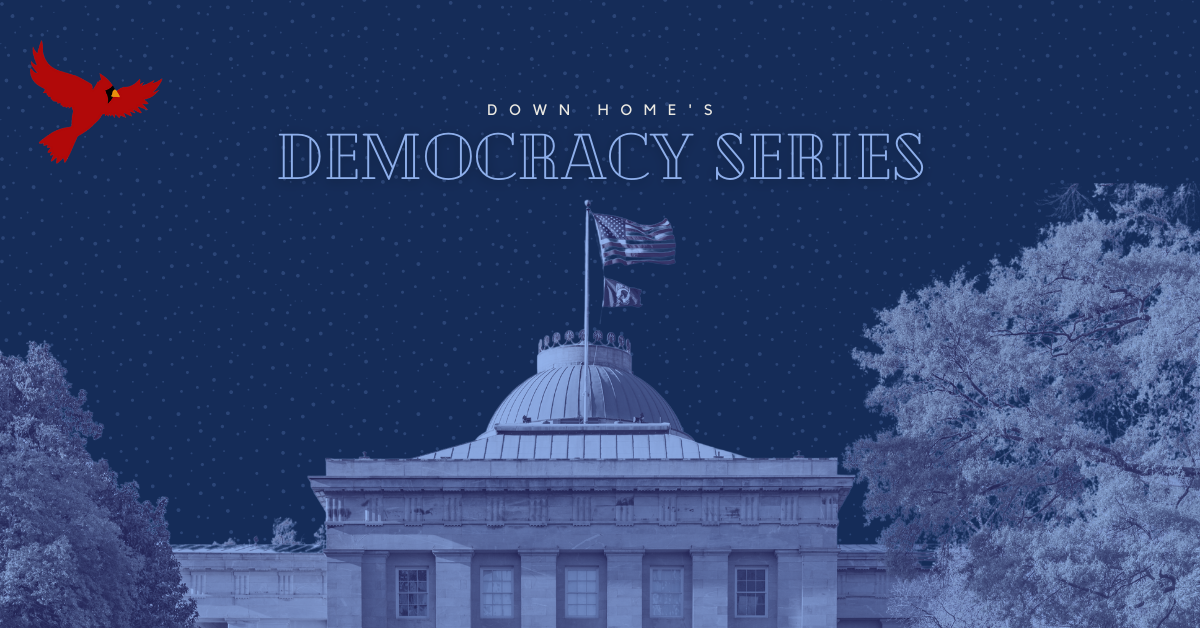 Referendums are a real way for folks to exercise their power. They offer a way for us to directly impact what's going on in our community. In a referendum, a ballot measure is presented as a question. The entire electorate — everyone who is allowed to vote — can do so directly on that issue.
But, in the United States, there are no federal referendums, so we're talking about local politics!
The rules of the referendum differ by state. In some states, citizens can put something on the ballot by acquiring a specific number of signatures in a process called an initiative. We don't have that in North Carolina. Here, statewide referendums can only be brought forth by the legislature. Some cities are exceptions to the rule. In fact, the largest cities in the state (Charlotte, Durham, Greensboro, Raleigh, and Winston-Salem) have all allowed local initiatives since 2005.
But what if you don't live in a large city?
How can you influence local governments without access to a referendum?

We've got three tips for you:
Look to the budget to find alternatives.
Last month, we learned more about state budgets and local budgets. We know that the budget is where policy gets hammered out, and that the budget shows you what your representatives care about by where they place resources.
Although North Carolina citizens can't put our own measures on the ballot, we can always hold our leaders accountable to the needs of our neighbors, families, and friends. If the budget in your town isn't addressing your community's needs, shout it out! Tell everyone you know to show up at the required hearings and make public comments.
An example of this is happening right now in Haywood County. Down Home members there have  been mobilizing with their community against an expensive local jail expansion. They've done this through car caravans, press conferences, and by developing an alternative budget. The best part? The community did it all themselves. 
Write a Letter to the Editor.
"The pen is mightier than the sword." Writing is something that we love to do at Down Home. Your local representatives read the same newspaper that you do, and they ALWAYS monitor the Opinion Section. If you're looking to talk to them and your community at large, writing a letter to your local newspaper is a great way to do that. Currently, the Down Homies are writing letters to their local editors about the importance of Medicaid expansion. If you have a thing or two to say about the need for Medicaid expansion in our state, send Gayle a message and she will help you get started!
Hold a People's Referendum.
Although there isn't a way for people across the state to initiate their own referendum, the voice of the people still matters! Sometimes we just have to take matters into our own hands. That's what Down Home Alamance members did when they helped host a People's Referendum. The community was concerned about the removal of the county's Confederate Monument and the presence of ICE in the county. Those two issues went unaddressed by the local County Commissioners, so the community addressed it. About 1,800 people participated, and a solid majority voted for both the removal of the statue and the repeal of the ICE agreement in the county. The People's Referendum brought a community together to strategize and build with each other for the good of their community– and showed the County Commission exactly where local voters stand.