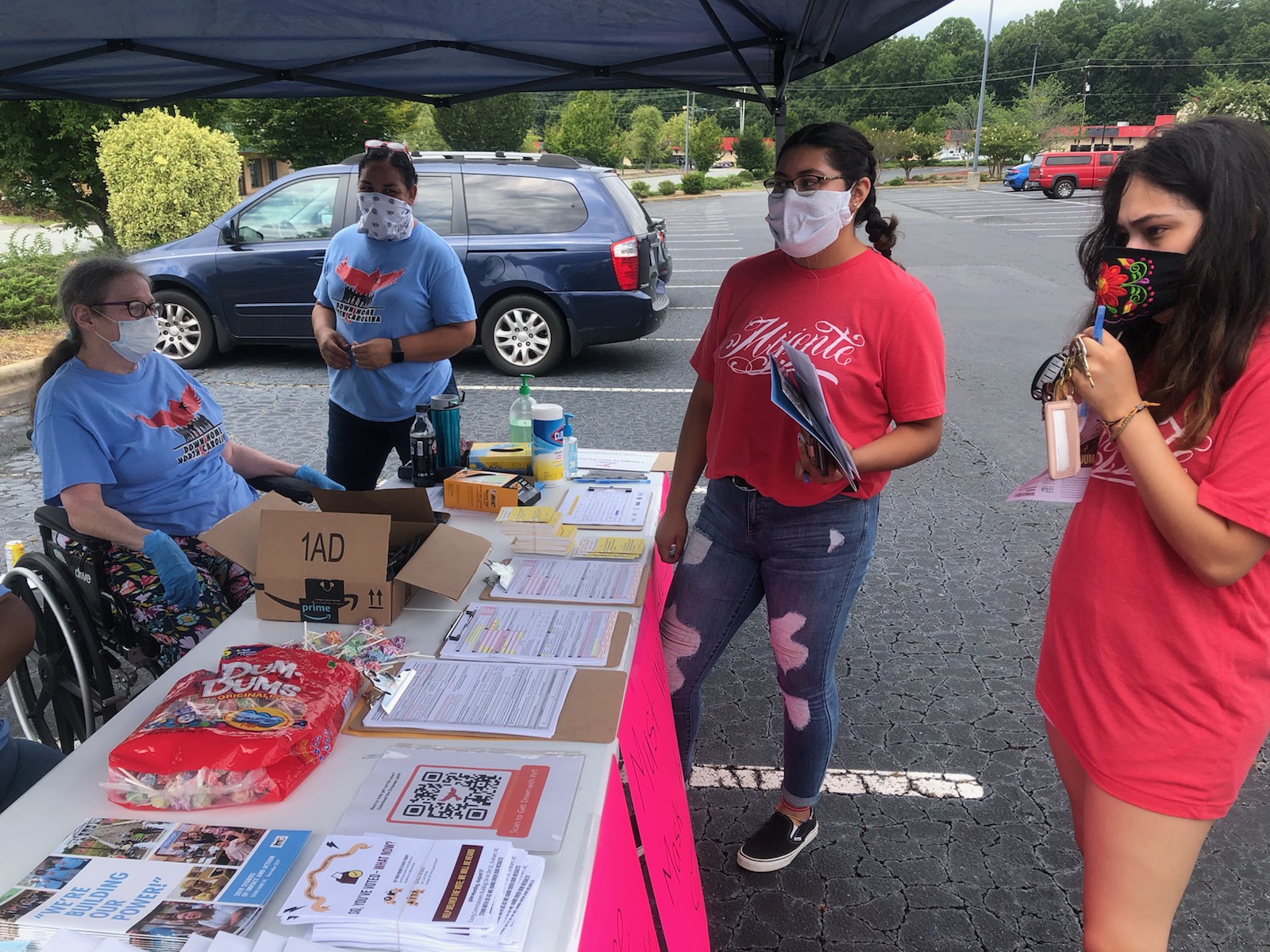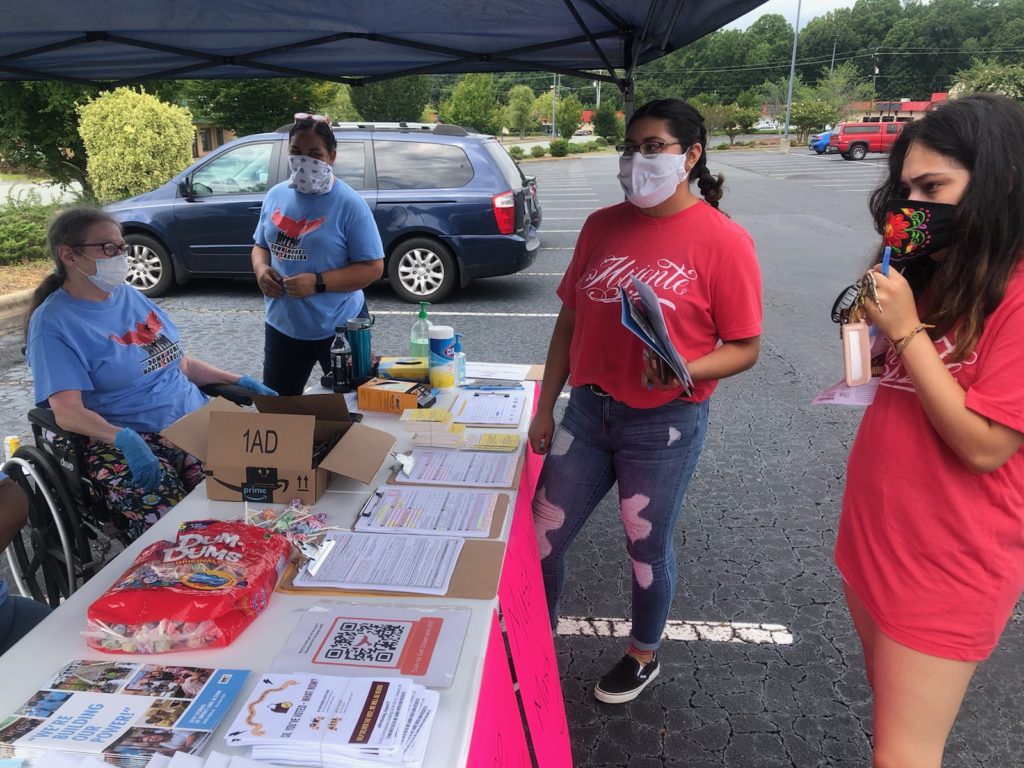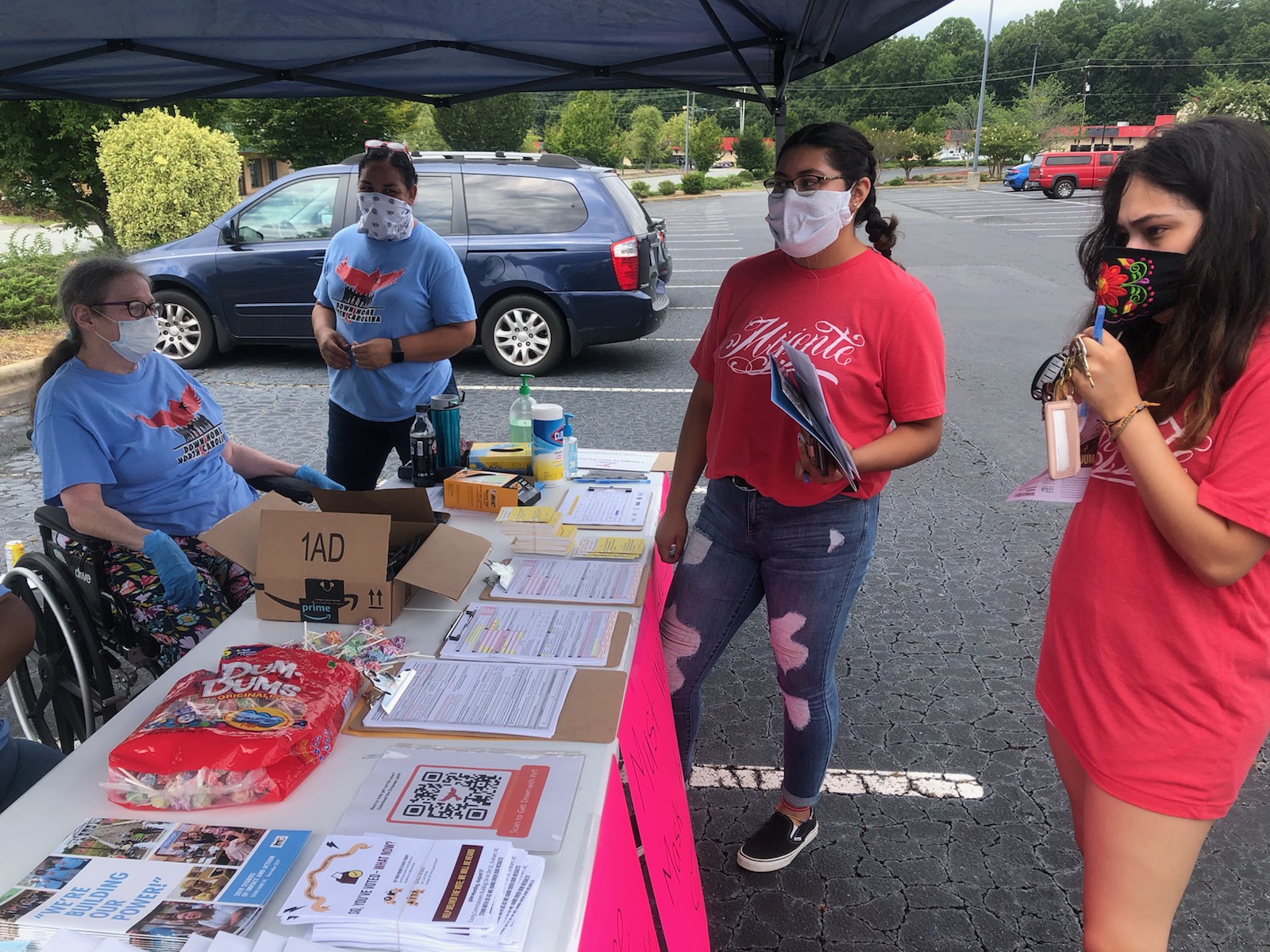 A little over two weeks ago, our local members at Down Home Alamance asked the Alamance County Commission to hold a vote to help make sure that voices across our county were being heard.
You see, all summer local residents have been protesting, writing, and asking questions about whether or not the Confederate monument should continue to stand in front of the County Courthouse, and if our local law enforcement should be engaging with ICE through the 287(g) agreements made in secret by the Sheriff. The County Commission never responded.
So, when the Commission wouldn't hold a vote, we did.
Here are the results of the People's Referendum vote:
1,799 votes were counted between the in-person and online voting.
74.5% of voters (1,339) voted in favor of moving the monument
71% of voters (1,289) voted that the commission should repeal the ICE 287(g) agreement
These issues are intimately connected: Will our county move forward in 2020 or will we chose to remain behind?
The results of this vote make it clear that the people of Alamance County are ready to move ahead towards justice, equity, and inclusion.
Moving ahead, however, means removing what stands in our way. Time and time again, the current Alamance Board of Commissioners has been negligent in their response to the community at best, strongly oppositional to our needs at worst. Just this week as a Down Home member tried to present the findings of the People's Referendum to the County Commissioners during the public comment period, she was removed by the sheriff's department and given a citation. See the post below to hear from her.
We know that's not how a democracy is supposed to work. That's why Down Home is actively working to change who is in the room when decisions are made in our county. Our members have endorsed local candidates who we know will allow everyone in the room when it comes time to speak.
You can learn more about Dreama Caldwell and Kristen Powers, the two candidates we have endorsed for Alamance County Commissioner, here.
Many of you have now voted in the People's Referendum (thank you!), but now we need to vote again in November. What is more, we need you to mobilize your friends and family to vote as well. To make this change happen, we need everyone.
If you want to help your friends and families show up at the ballot box to stand with immigrants, the Black community, and working-class folks across Alamance County, join up with Down Home's Relational Voter Turnout Program.
If you're Latinx, you can join a "Somos Más NC" voter registration phone bank with Mijente, or sign-up to volunteer with Poder NC Action.
And since Terry Johnson's 287(g) Warrant Service Officer agreement with ICE isn't going anywhere and the risk is imminent to our neighbors (Just last week we documented the first on-street ICE detentions in the Triad in five months), Siembra NC & Carolina Jews for Justice are hosting an ICE Watch & Court Accompaniment Training for Alamance residents on September 1st at 7pm. Sign up here or share this Facebook event.
Friends, we can do this. Through protesting, through organizing, and through voting, we can and will create change in Alamance County.