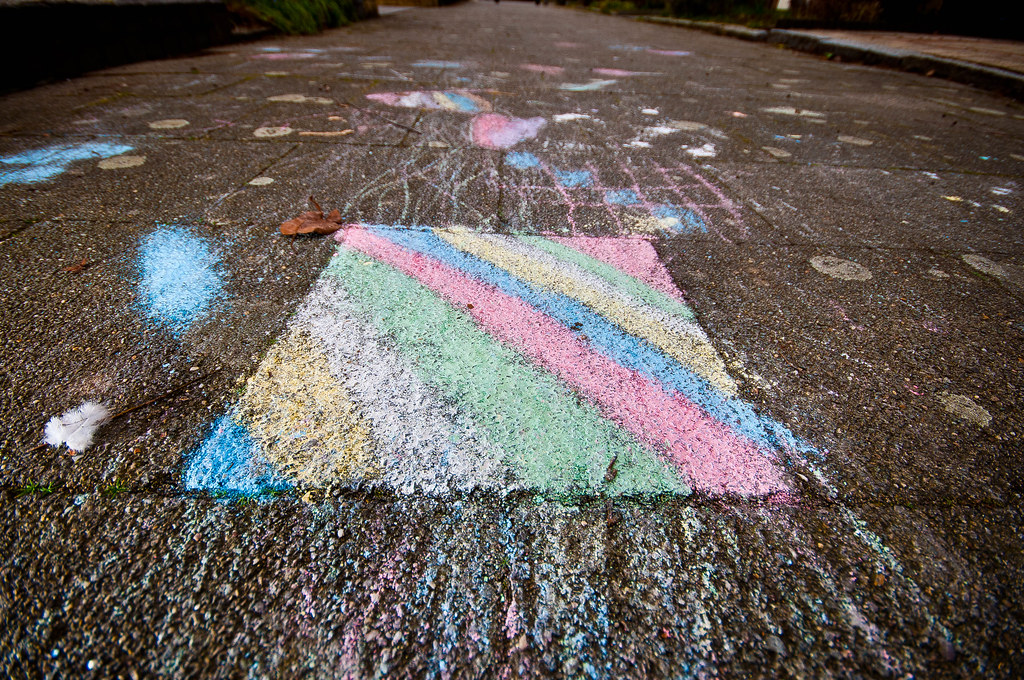 When we spoke with Tiffany Dahle last spring, she told us she couldn't figure out where the backlash came from. It seemed so out of the blue. 

Tiffany is a small business owner in Albermarle, North Carolina, and she had decided to host a drag brunch at the request of some of her customers. She told us that she knew some people in town wouldn't like it, but never did she expect to become the target of a far-right extremist group and their protests. After all, Tiffany's generation had grown up watching Ru Paul's Drag Race and her small town had always embraced individual liberties- what had changed?
Overwhelmingly, Americans have embraced and stood up for the rights of our LGBTQIA+ neighbors over the last decades, and for the recognition of same-sex relationships and protection. Today, 80% of Americans support laws that forbid discrimination against the LGBTQIA+ community (PRRI, 2022). Those of us living in small towns here in North Carolina are no exception. 
So it wasn't wrong for Tiffany to feel like the backlash came out of nowhere– for all intents and purposes, it did. The extreme and hateful transphobia that is inflicting both state and national politics right now didn't grow out of people's lived experiences, needs, or values— it came from a manufactured outrage machine.
Anti-queer and, specifically, transphobia is the most salient wedge issue in our modern politics– or at least that's what shadowy right-wing think tanks like American Principals Project are banking on. Groups like APP are pumping millions of dollars into our political system hoping to create the next moral panic. They are using drag and, more generally, transgender issues to try to create fear and unease amongst people and communities that may not have exposure to or fully understand either. 
When study after study shows that Americans– including Republicans– strongly support LGBTQIA+ equality, why are politicians pushing a bombardment of anti-LGBTQIA+ legislation in our state and across the nation?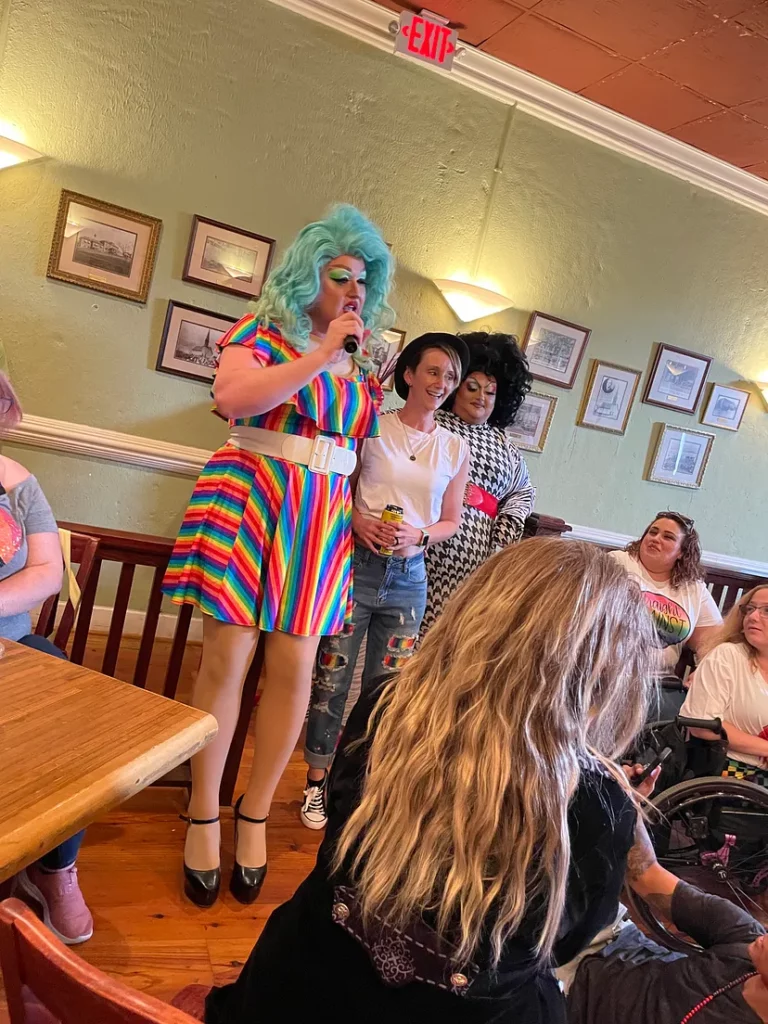 The Southern Strategy, Revisted
To understand this, we have to look back to another time when huge gains had been made by poor and working-class people across race. The civil rights, labor, and gender equality movements of the 1950's and 60's had started to reshape the way Americans began to think about justice, equality, labor, and our own lives and rights. Threatened by these gains, political strategists developed a plan they called "The Southern Strategy" to try to disrupt and divide this growing people-power.

The Southern Strategy maniacally focused on Southern whites to convince them that these movement gains were damaging to them and leaving them behind. The Southern Strategy focused on policies such as integration and bussing to stir up racial grievances and the strategy hyped up issues such as "crime" and "mugging" to make white voters feel unsafe. The Southern Strategy worked: It picked off white Southern voters from a growing coalition of working-class people nationally and ushered in close wins for Nixon, Reagan, and Bush.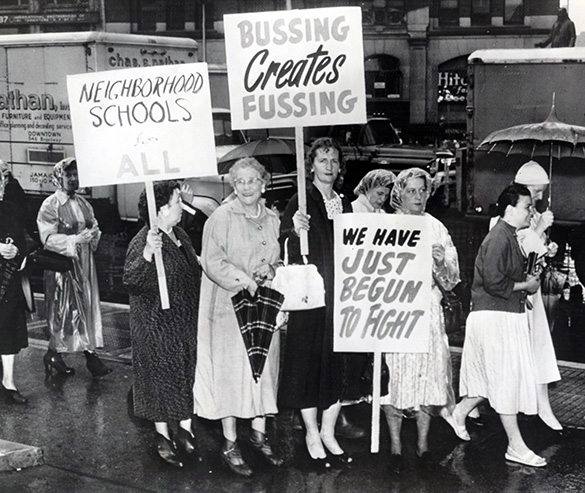 A similar strategy is being deployed right now, and the communities we live in and the people we hold dear are the targets. Far-right strategists have invented a new moral panic around trans people and, despite no evidence, are creating a powerful "other" of whom we are supposed to be afraid. Straight from the Southern Strategy playbook, they are attaching this "fear" to our children and our schools by pushing legislation about our children's sports teams and school bathrooms, and restricting what our children can learn.
Our kids and, thus, our schools are always the place to make people nervous– after all, the deep instinct to protect our children is one that we all have. At Down Home, our Public School Strong teams all across the state have picked up on this vulnerability as they are parents themselves, with many of our local PSS teams making the connection between the transphobia they are seeing in their counties with the larger agenda of defunding public education. 
So, what do these political operatives hope to gain by stoking transphobia? What the far-right has realized is that they can't win elections by being popular or by representing the majority of us. Instead, they have to exploit their shrinking base, making them so fearful that they vote. They hope that their transphobia strategy will do this, but they are also hoping they can pull in a few vulnerable others such as evangelicals and parents who think they are protecting their kids. Most evangelicals and moms aren't hateful, so that is why they have to try to scare them into voting against their neighbor's– and sometimes their own– freedoms and liberty.
This fall, our deep canvass team is talking to North Carolinians about transphobia head-on. We don't lecture or admonish but instead engage with people across differences with curiosity through lengthy, compassionate conversations. We ask about their experiences and share ours. 
In other words, we do what is missing in this political moment: We connect. 
We can't skirt the issue of transphobia, just like we can't talk about topics such as race and class. Our neighbors deserve to have deep, authentic, and exploratory conversations about these issues that they think about every day in ways that politicians don't want them to.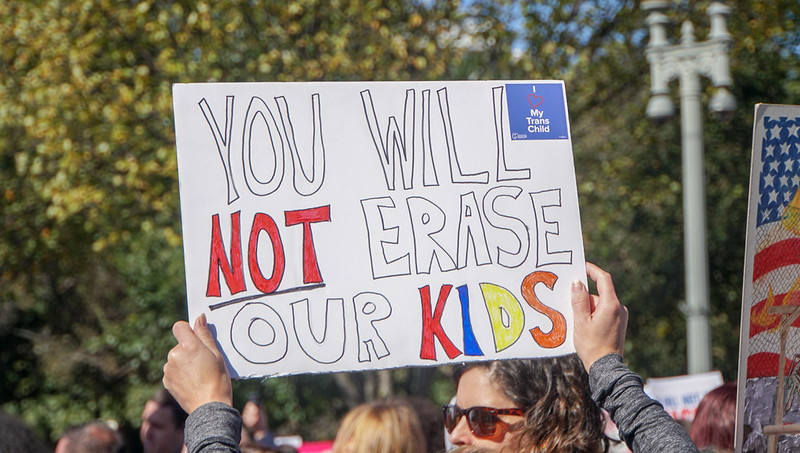 We know pushing back on transphobia will be a huge part of our work next year, with MAGA extremists like Trump and Mark Robinson at the top of our ballots. To get around the fear, to combat the manufactured "moral panic," and to bring our communities back to our core values of freedom and compassion, this is the work that has to be done. 
If you are interested in learning more about Deep Canvassing or volunteering in 2024, please reach out to Bonnie Dobson at

[email protected]