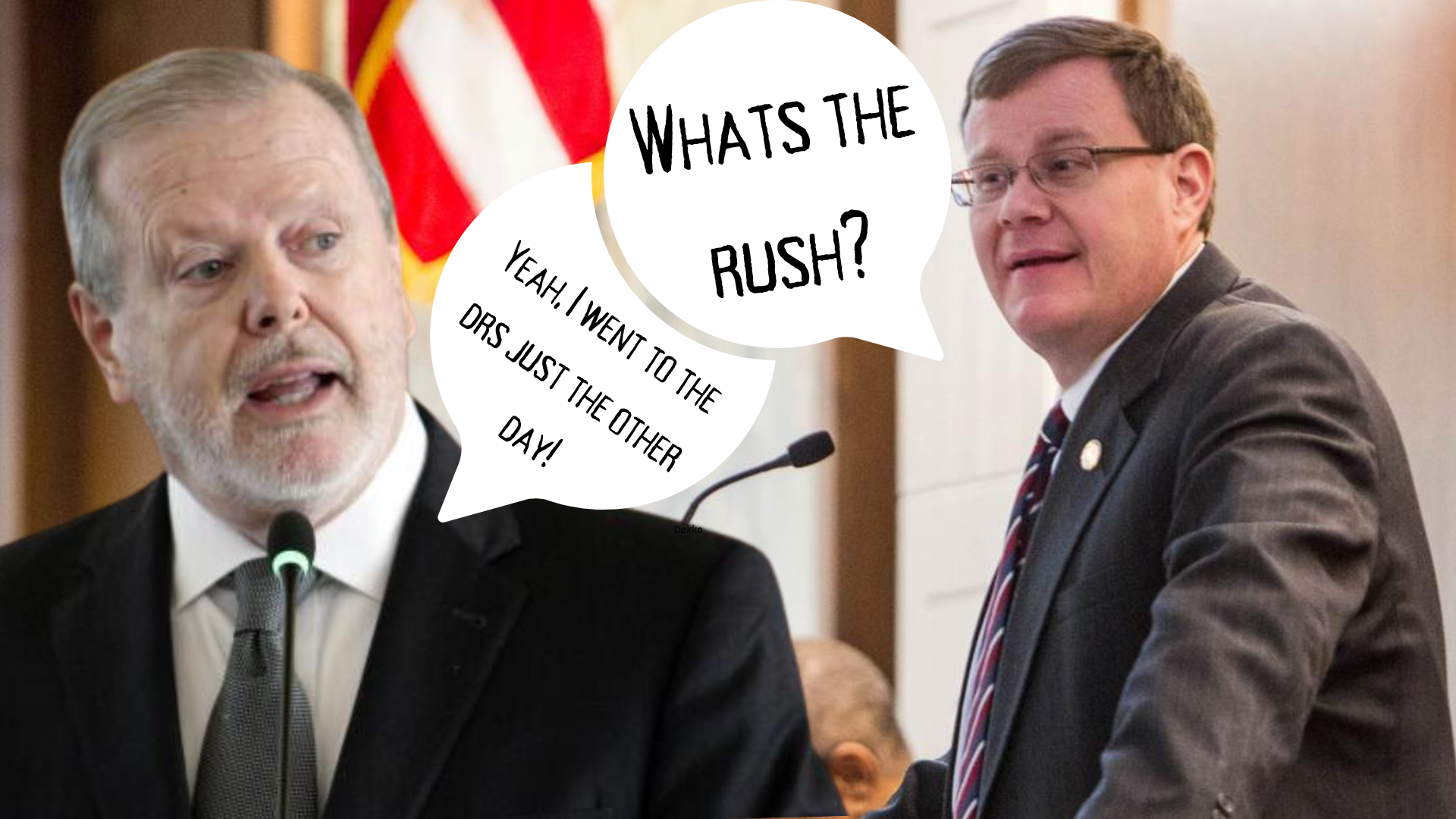 The NC General Assembly– the body we elected to represent us and our needs– has been very busy lately.
Well, okay, not that busy. Not as busy as a single mom trying to get her kids to doctor appointments before work, or a busy father working two jobs to keep the rent paid. But what would they know about all that? 
The supermajority in Raleigh has used not just their time, but their near-absolute power to enact anti-trans, anti-public school, and anti-democratic legislation this summer. But do you know what they haven't done? They haven't enacted Medicaid expansion.
Medicaid expansion is a bill this very body already passed. Why hasn't it gone into effect, especially when lives are, literally, on the line?

Last winter, Down Home members and working-class advocates across the state secured a huge win: After over a decade of fighting, they got the NC General Assembly to pass Medicaid Expansion. North Carolina was late to the game and, embarrassingly, the 40th state to do so.  
But a win is a win no matter when it comes and we all have neighbors who need help right now. Expanding Medicaid will help the over 600,000 North Carolinians living in the healthcare gap have access to care– simply put, with Medicaid expansion they could finally go to the doctor. It's estimated that the day enrollment goes live, 300,000 North Carolinians will automatically have access. That's a big deal for those families and a big deal for North Carolina.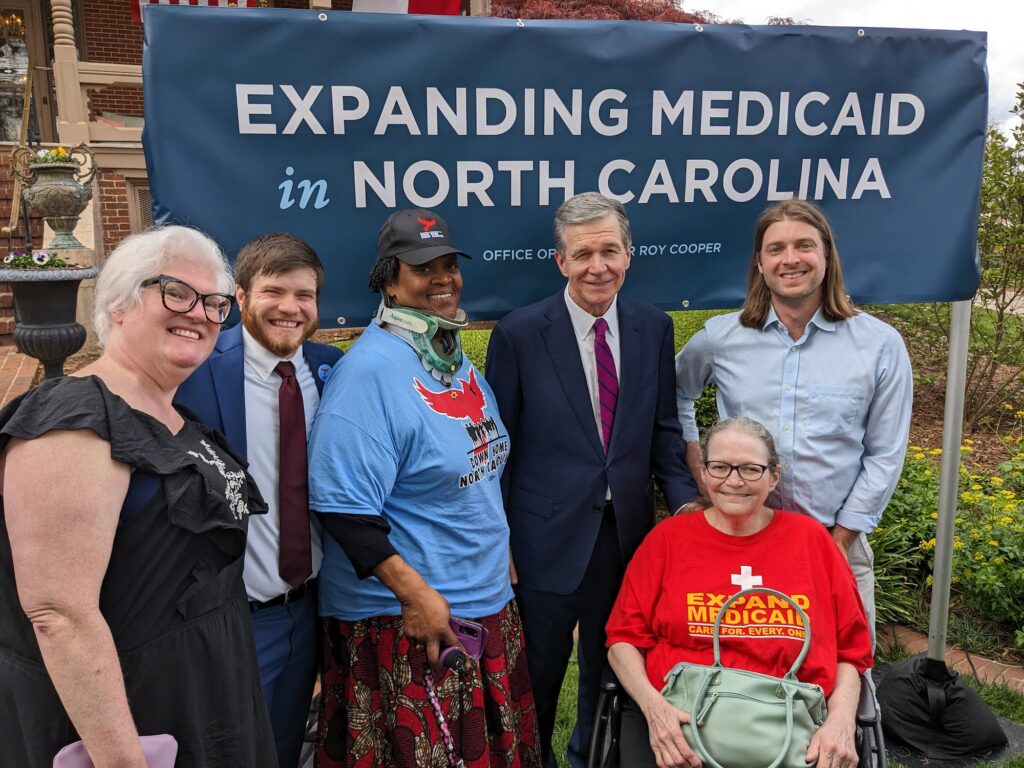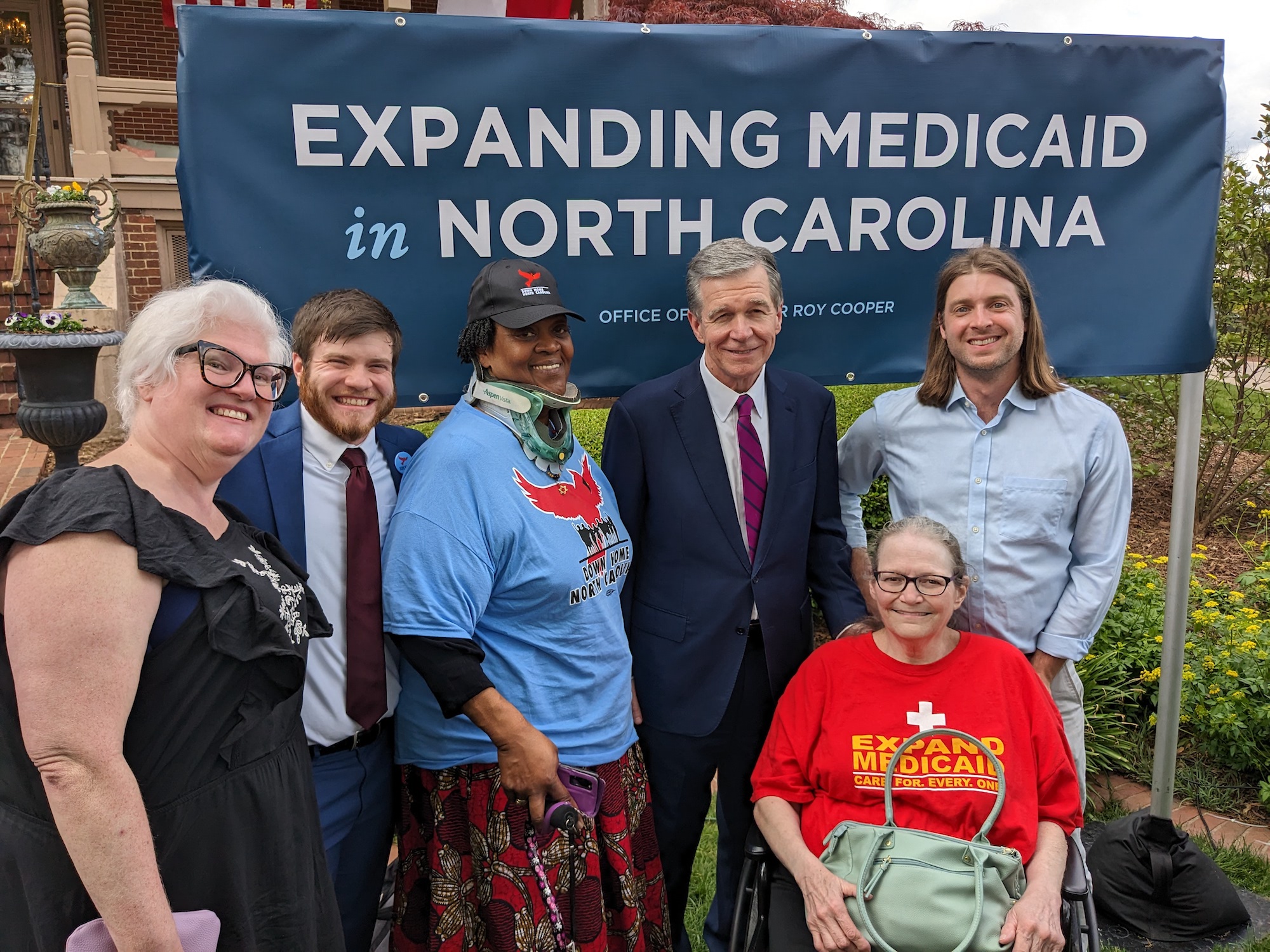 So, we celebrated and some Down Homies who were heavily engaged in the fight went to the Governor's mansion to witness the bill be signed into law. Read one of our member's reflections on that day in her essay "I've been waiting for this day for over seven years" here. 
It's late summer. Months have passed. Why has North Carolina STILL not closed the gap? 
So far, the NCGA has failed to implement the law. Phil Berger and Tim Moore chose to make Medicaid Expansion contingent on the 2023 budget and now the GOP-controlled NCGA has refused to pass a budget, using our health as a bargaining chip for other things they want, like lower taxes for the rich. 
That means that hundreds of thousands of North Carolinians– undoubtedly including many of you reading this – are still waiting for coverage. Many people need care for serious conditions right now. It's not hyperbole to say that some people might not make it as they wait for Berger and Moore to clean up their act. 
We wonder how Berger and Moore, and the rest of the NCGA, would explain this to them?

The NCGA could, of course, do something. They have passed plenty of legislation this summer, including bigoted anti-trans bills and laws meant to undermine our public schools. They could simply detach Medicaid Expansion from the budget and, with a short sentence and a quick vote, set a launch date for enrollment. They are choosing not to.

Berger and Moore lack any sense of urgency around this. Why won't they act when they have the votes and their party has all the power in the NCGA right now? 
Is it because they don't know? It is likely they don't know what it is like to take their prescriptions every other day to make them last longer. They probably don't know what it is like to borrow money from a friend to go to urgent care. They don't know what it is like to have a doctor give you a diagnosis and say "we wish we had caught this sooner."

They don't know what it's like to have to wait on others to do the right thing. 
We know that YOU know what it's like.

Will you share with us how it feels to wait in the coverage gap, crossing your fingers that those with the power will take action?

We are collecting North Carolinian's stories about waiting… and waiting… for health coverage to become reality. 

Do you or someone in your family have a story you would be willing to share? 

No stories will be used publically without your express permission. 

Selected stories will be used in the press, on social media, and while talking to our lawmakers.