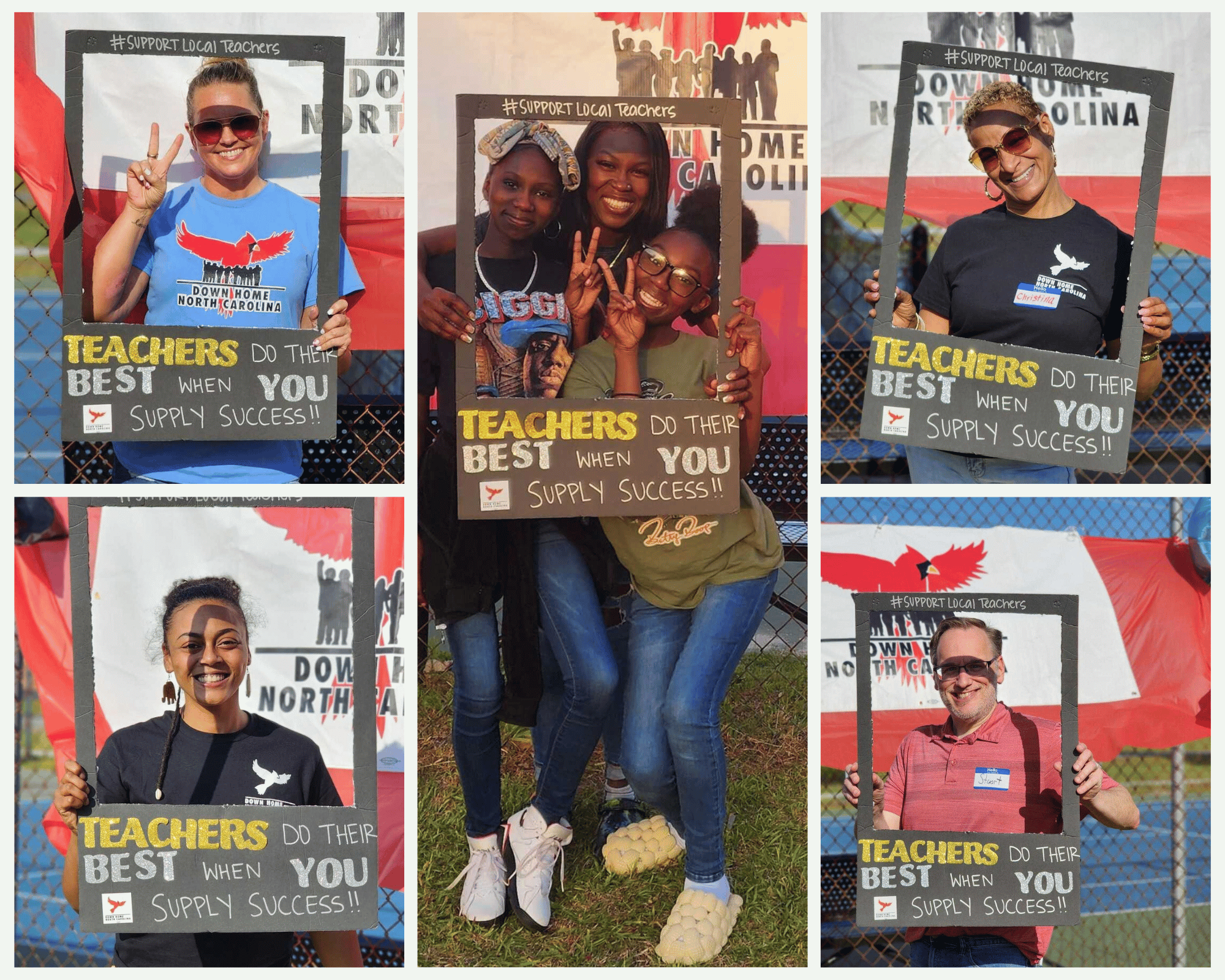 Johnston County is rapidly changing: new roads, new houses, new shopping centers. But in all this change, one thing remains painfully the same: Our schools and our teachers need help.
JoCo is a fast-growing county near Raleigh, and because of neglect and divestment in education here, retaining teachers is a problem. Since many of our local members are havekids in the school system, they saw how teachers are frequently asked to pay for school supplies out of their own pockets – to the tune of almost $500. That's a lot of money, especially for someone underpaid and seeing more lucrative contracts in other places.
It didn't seem right that teachers weren't being supported by the local government in getting something so basic as school supplies– so our chapter set out to change that.
"We started the campaign to help our teachers," says Christina Arena, a member who brings enthusiasm and realism to the chapter. "They're such a large part of our community. They educate our children and we need to be able to help and support them however we can."
During this campaign to get more money budgeted for teachers, our chapter worked with the County Commission and the Board of Education, and the county passed this year's education budget. And it was a whopper.
"This is the biggest education budget ever," says Christina. "We are so excited. They've allocated a lot of money. Now it's a specific line item [in the budget] – teachers will absolutely get money to help with school supplies."
County budgets demonstrate priorities; our members helped make sure that teachers weren't cut out. 
This was the chapter's first local budget campaign, and everyone was excited to work around an issue that demonstrated real material support for other work class people like ourselves.
"It was a good stepping stone and gave us confidence," says member Vertis Richardson, who brings organization and discipline from his military experience (and good humor) to the campaign. They learned to work together as a chapter and confront each obstacle as a team, he says. 
Part of the learning process was figuring how county budgets and the commissioners and Board of Education work. It's a complicated process, and the chapter found surprising allies in the county. "Now we've built relationships with the county commissioners, plus connections with the Board of Education," says Down Home's Regional Organizer Liz Lynn, who leads the chapter. "Everyone was receptive to our vision and supportive of the campaign and what we're trying to do," she says.
The campaign took twists and turns, our members adjusted their initial request based on the realities of the budget process. That there was money for the original ask, but it wasn't to be found in adding a budget line. It had just been hiding in a discretionary fund without specific directions for teachers to get money for school supplies. Now, thanks to our member's work that's changed and it is clear.
Meeting with commissioners was instructive because it showed how the process of making the budget works – what's required in terms of timing and figuring out different budget lines and working across departments. Through this process, the chapter gained members and more members became leaders. 
"In Johnston County, we can get a lot of things done," says Vertis. "Down Home went in with the issue, it was accepted, voted on, and approved. So people see that we're going to make things happen." 
The chapter gained 615 new contacts and 19 new members. They received local news coverage and increased the visibility of Down Home. "We've had a bunch of natural leaders who haven't had support," says Liz. "But now, with Down Home, we're finding people who are ready or who want to be ready. It's scaring other groups!"
Holding elected officials accountable
Members met with commissioners and saw them as real people. "County Commissioners are just everyday people," says Liz, "and our members can see that and it's sparking a lot of political interest in our members." she says. The conversations have been difficult, but it's sparked that and we're going to continue to build our base.
Part of that process is what we call co-governance. The commissioners shared their plan for making sure county money gets to teachers with the chapter to ask for input. Members are more committed than ever to attending commission and school board meetings.
What's next? Liz says they will work to reach out to the new working class families they connected with during the campaign to find out more about what they need and want to organize around in future campaigns. "So many people supported our campaign and our mission, and we want people to feel comfortable and safe shaking things up in Johnston County. We have to be strategic, but we will be working together to figure it all out."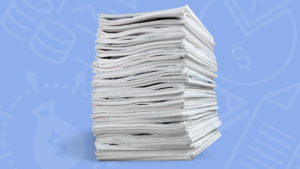 The NC state budget has passed the House and the Senate– here's how it's going to impact your family and community. Spoiler (There is one good thing in it, and mostly the rest is trash).
Read More »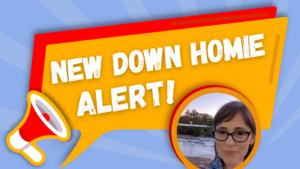 We are growing! Help us welcome our new Deputy Communications Director, Samantha Jackson, to our team!
Read More »
We are growing! Help us welcome our new Deputy Communications Director, Samantha Jackson, to our team!
Read More »