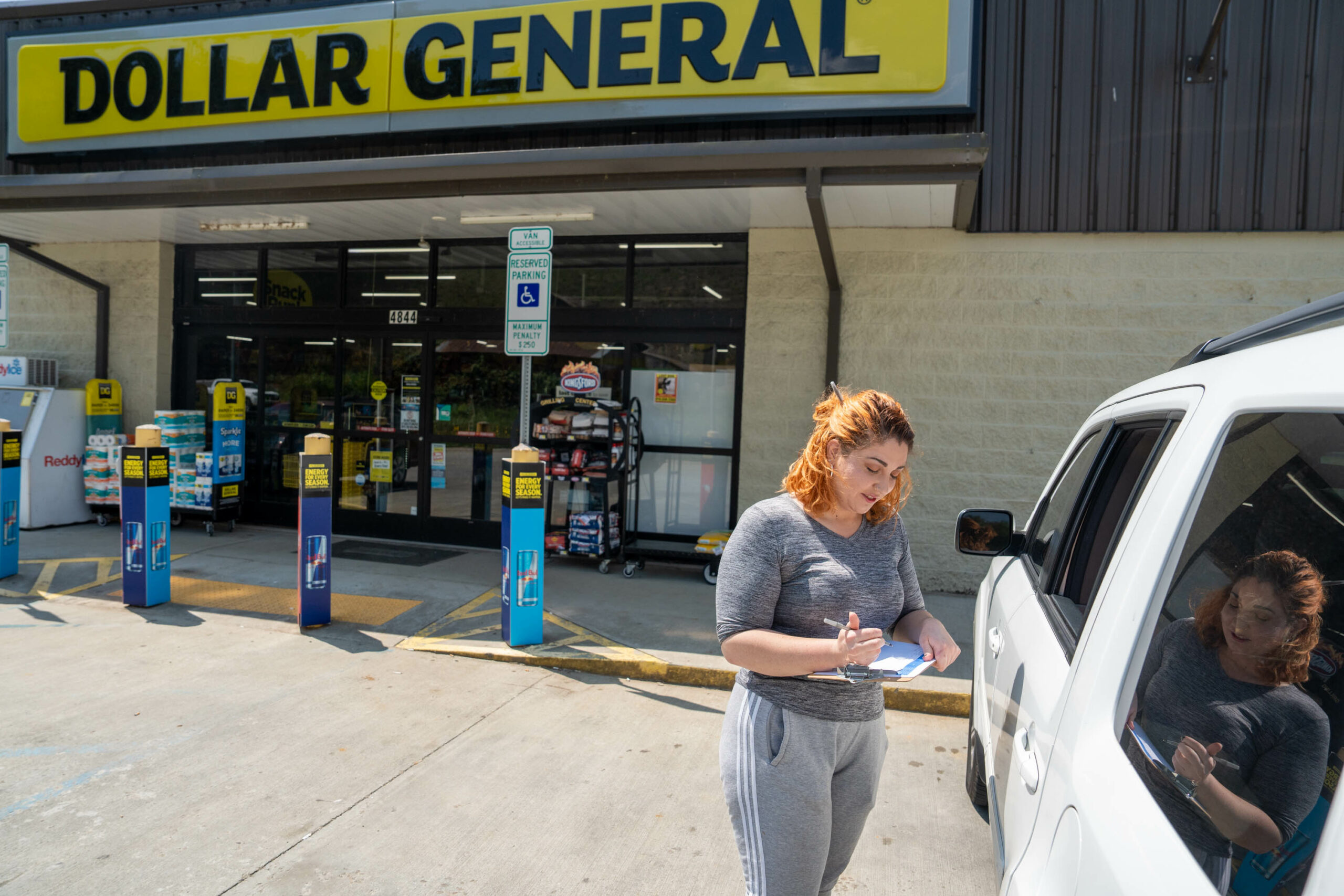 When our members in Watauga County asked their neighbors this spring about what important issues affect them the most, housing came up over and over and over. 
As organizers, they wanted to create an effective campaign that would actually make life better for poor and working people. They decided to push for bare minimum housing standards in the county because they already exist in the city of Boone. So it seemed very doable, and a real improvement in this Appalachian county that isry divided by those who have wealth… and those who do not. Local elected officials are on record saying it's fine for poor people to live without heat or running water.
Poor and working people of Watauga County disagree.
"Minimum housing codes are things like having heat, requiring things to be maintained," says member Sarah Davis. "So when my porch falls apart, someone has to come fix it. All we have in the county is 'habitable' or 'condemnable.' If it's not condemnable, they can rent it out for money."
The chapter had a frenzied schedule, canvassing all over this rural mountain terrain, knocking on doors and witnessing neglected properties where renters have no protection over the quality of their homes. Sewage emptying into the yard, porches propped up by cinder blocks and spare wood, places on cold mountains with no heat and broken windows. 
For moat of Down Home's  members, the fight for housing standards is very personal, and it was also an issue they thought everyone could agree on. 
"We were canvassing around the minimum housing standard, and you get people all across the board who say 'how can you disagree with that?'" says members Jon Council. "That's the importance, because it brings people back to the same table who have been told they're on opposite sides."
A big early victory for the people
As members mobilized, they began speaking out at county commission meetings. The first thing they noticed? Public comment was kept for the end – even though officials had already just voted on the issues. 
Flexing their organizing muscles, members spoke at meetings and wrote op-eds to demand the commission move public comment to the beginnings of meetings. 
"When we first requested it, we had 32 people show up in support," says Sarah, the author of an op-ed saying the commission needs to listen to the people that elected them. "That was a real high point of the campaign!"
And the chapter won! The commission moved public comment to the beginning, which now benefits everyone in Watauga who goes to speak out.
Despite the early public comment victory, the county commission din't move on the housing standard. Instead of changing the standard, the commission said they would create a board to study housing in the county – and that members could possibly be on the board.
The board has yet to be formed.
"We've changed the public conversation around housing," says Down Home's Regional Organizer Dalton George, "Every politician in Watauga has run for office talking about housing, and our members got before them and gave them a solution, and they haven't acted."
So often in small towns, elected officials  are out of touch with the needs of regular people. In Watauga, because of unaddressed inequality, there's a huge gap between homeowners and renters in the county. Everyday people get there is a huge problem with housing in Watauga County. The need for an appointed  board just to be able to understand the struggle of everyday people demonstrates that working people are struggling to be heard.
"A minimum housing standard can only be a good thing, unless you're profiting off somebody else's struggle," says Jon, pointing out how clear the answer is to county residents.
The chapter continues to canvass and has their next meeting on Tuesday, July 18. (Sign up here). Members will ask the commission publicly for a final answer at their meeting on Tuesday, August 1. 
Takeaways from the campaign so far
The process has been a victory. In this rural county, nearly t 700 new working class residents have been brought into organizing through this campaign. Dozens of people have spoken out to their elected officials. "And almost none of them have done that before!" says Dalton, citing their newfound power.
Another theory of why the commission suggested appointing a board is because they're afraid of the power working people wield when they get organized. If, on August 1, the commission says they won't pass a bare minimum housing standard, members say they will continue fighting to improve housing for working people. And now they have numbers.
"Tell me no, and I'm not going to quit," says Sarah.
"The systems have repeatedly shoved me in the dirt," says member Moriah Cox, who has talked to everyone she can about the campaign, including strangers outside the Dollar General.
"If worse comes to worse, I have family now," she says about Down Home. "I know that I have 20 people who have my back any fucking day of the week. My favorite thing is having people from different situations come together and stand in their own power in front of these men who want to subjugate us and they're owning it, and growing, and it's been incredible to watch."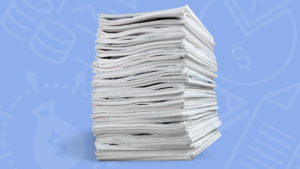 The NC state budget has passed the House and the Senate– here's how it's going to impact your family and community. Spoiler (There is one good thing in it, and mostly the rest is trash).
Read More »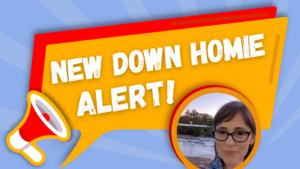 We are growing! Help us welcome our new Deputy Communications Director, Samantha Jackson, to our team!
Read More »
We are growing! Help us welcome our new Deputy Communications Director, Samantha Jackson, to our team!
Read More »