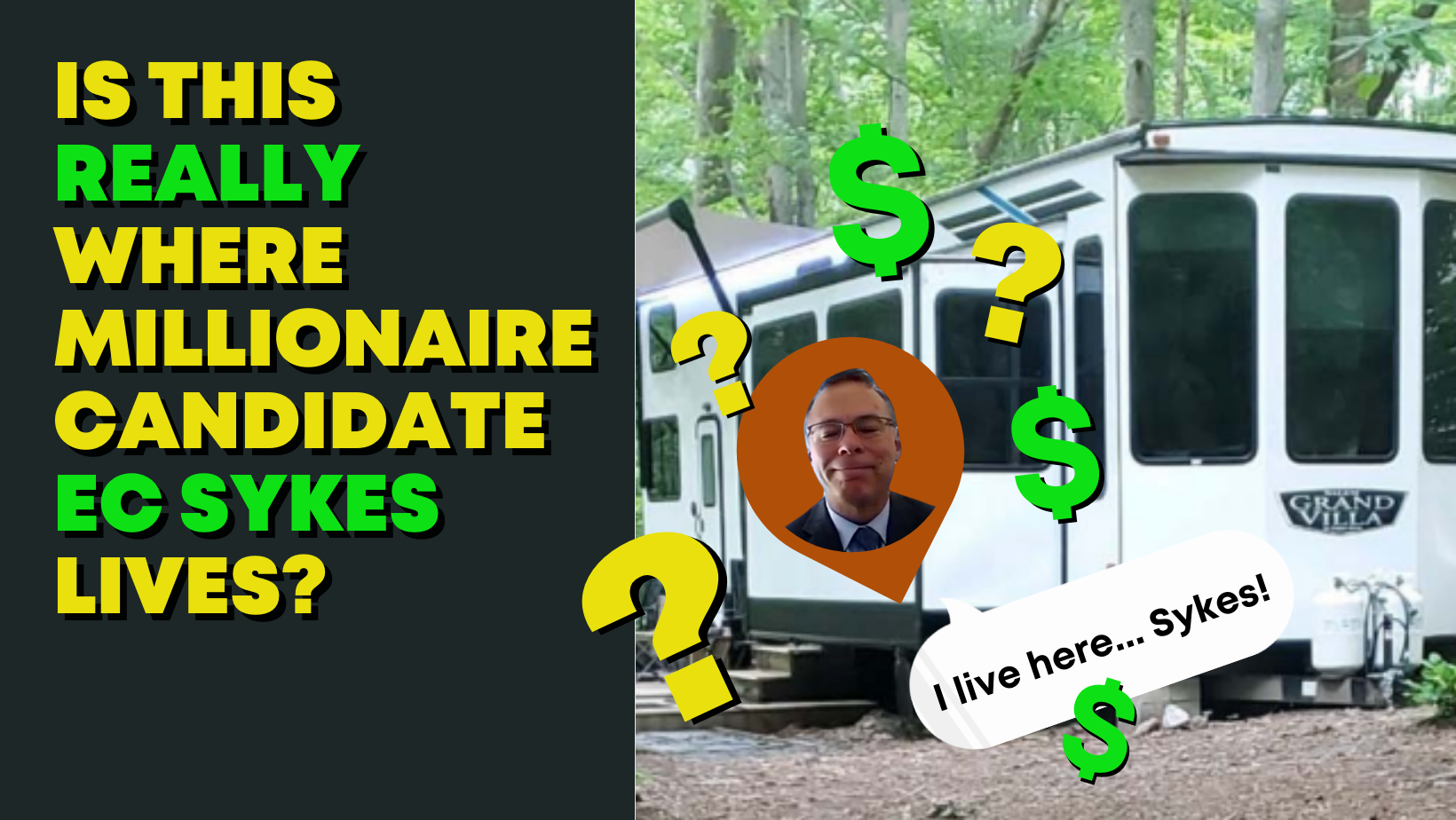 A lot of people we know live in trailers and campers– it's an affordable way to make ends meet and create a home for our families. But does millionaire EC Sykes really live in a camper with no power off a dirt drive? We doubt it. It doesn't sound like his style at all.

This is all at the center of a lawsuit just filed against far-right candidate EC Sykes' campaign, questioning if he even lives in the district he wants to represent. Is he even eligible to be in the race for NC Senate 18 at all? It's not the first time this alarm bell about Sykes has been rung– his Republican opponent in the primaries also investigated this.
Not only is it a dirty trick to register at an address where there is no permanent house, it's a slap in the face of the poor and working people who Sykes wants to represent in Granville County. During our deep listening project earlier this year, the we spoke with rural voters all across the state, including right here in Granville, about what mattered to them. The top of that list? Affordable housing.
Rent is too damn high in places like Granville County and working families are struggling to pay their bills while the idea of homeownership slips further and further out of reach. To have a recent Texas transplant and manufacturing executive like EC Sykes, someone who personally loaned his own campaign over a quarter-million dollars, act like he lives in a camper or knows anything about housing insecurity is an insult.
That's why our members have endorsed Mary Wills Bode, a Granville resident who has deep ties to our county. 
Not only does Mary Wills Bode live here, but she also knows what working families need: Healthcare, good schools, decent wages, and, yes, affordable housing. 
Call "Syke" on Sykes and help us turn out the vote for Mary Wills Bode this November! 
This election is close, y'all and your vote actually makes a real difference. We know that polling puts many of our candidates neck to neck with their opponents and right now we are in a turnout game. Can you ask five of your friends to vote with you for Mary Wills Bode? 
Find all the candidates that our Granville County members endorsed here.