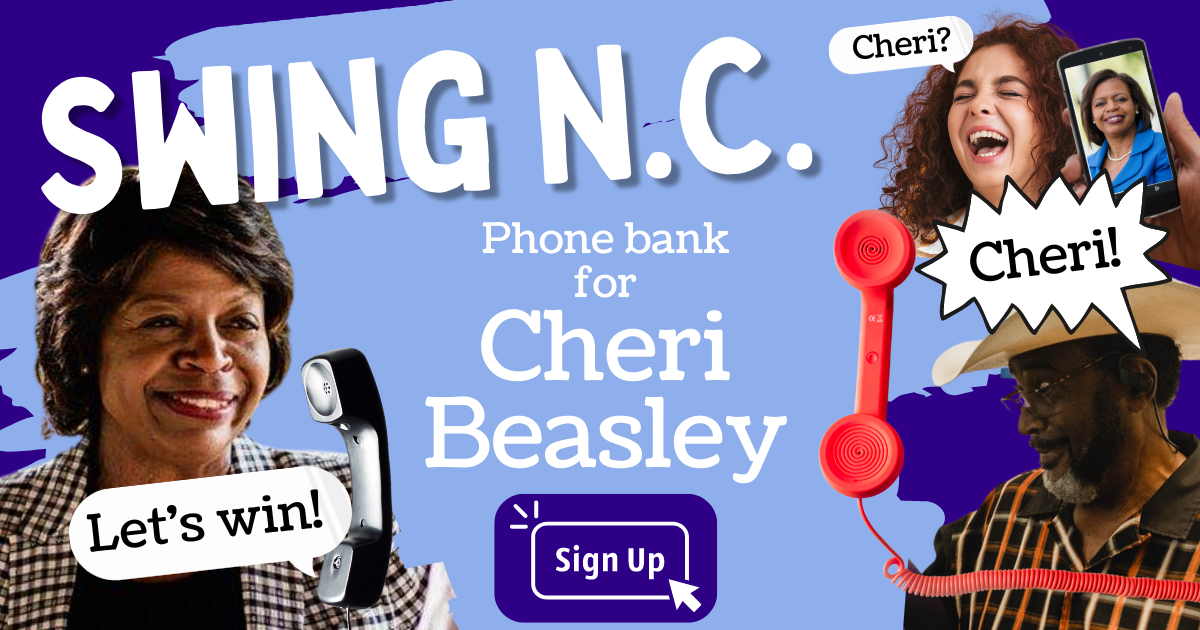 Fifty seven percent. 57%!  That's how many people changed their mind from either supporting MAGA Ted Budd to feeling undecided or from being undecided into voting for Cheri Beasley.
We can do even better than that. One night of volunteer phone calls last week had an 87% persuasion rate as we called rural voters to talk to them about the upcoming election! That's the power of conversations.  
Our rural, working-class members across the state have endorsed Cheri Beasley for US Senate. "She's trustworthy," said an Alamance County member. "She's experienced and judicious," said a member in Cabarrus. "She won't make a mess of things," said a member in Ashe. 
Endorsing Beasley is the first step, the next is to turn out the vote for her in November. Our data shows that deep canvass phone banks is the way to do that.
You can help make the difference!
Polling shows that Beasley and Budd are only 1% apart— which means that a handful of voters could make the difference and send the first Black woman from North Carolina to the US Senate.
By donating just three hours of your time, you can talk to working class, rural voters about the issues that matter to them and help them understand why you are voting for Cheri Beasley! Just three hours could send 5 new voters to the polls. 
Volunteering is easy and can be done right from your home . All you need is a computer, Zoom access, a cell phone, and an internet connection. 
Volunteer from home!
Phone bank for Beasley!
We will train you and be with you every step of the way. Weekly opportunities on Wednesday, Thursday, and Saturday!
Sign up to volunteer!
Right: Down Home member Janine explains why she trust Cheri Beasley to be our next Senator from North Carolina!
Days left until the election!