In the face of coordinated attacks on public education by the supermajority in Raleigh and extremist groups like Moms for Liberty, Public School Strong, a project of the HEAL Together NC coalition that Down Home helps anchor, has emerged as a formidable force in North Carolina. 
Composed of parents, educators, and community members, this grassroots, local movement is dedicated to safeguarding the future of our public schools, which we rely on to educate our kids and as the backbone of many of our small towns. 
Last month, local Public School Strong teams launched a "September Surge for Public Schools," with hundreds of parents and supporters mobilizing to their local school board meetings all across the state..
The September Surge was truly an awe-inspiring event that demonstrated the overwhelming support North Carolinians have for public education. Parents, grandparents, and education advocates from 37 counties joined forces to voice their concerns at local school board meetings. These passionate individuals pushed back against the  NCGA's supermajority legislative attacks, such as their plan to steal from public schools to put money into private hands through vouchers.

With people from over 60 of North Carolina's 100 counties now trained to organize back home, the rapid growth of Public School Strong makes it clear that North Carolinians have had enough of the manufactured controversies that distract us from addressing the real issues that affect our children. Many schools didn't announce they had mold issues until a week before the scheduled school year. Parents scrambled to find childcare at the last minute. 
The delay in Alamance County put Public School Strong's Ebony Pinnex, whose two boys are starting 2nd and 4th grade, with few options, she said in an interview. "As a parent, as a single parent, who really doesn't have anybody else like, I kinda lean on that support. You know, they say it takes a village, the school is my village and that's kind of the only way that I'm able to work. We have to tough it out during the summertime and it's kind of a given and the community knows that, the family knows that and we make it happen but when it comes out of the blue and they're threatening to take Saturdays, which we have a life outside of school. I have to work on Saturdays as well and have arranged things around that already. I have to rearrange it if they have to go to school for a couple of hours because they won't even make them go to school for that."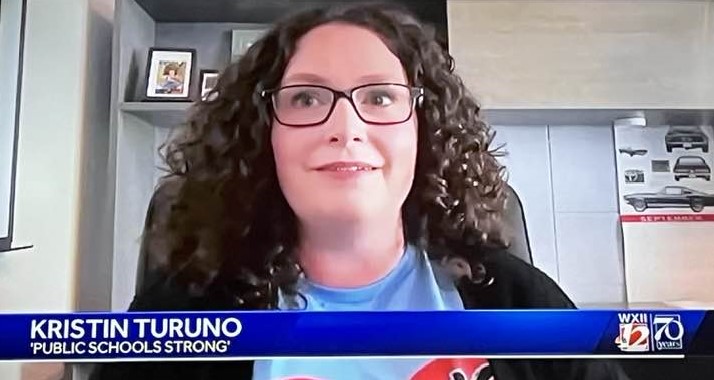 So, what's the ultimate aim of our September Surge for Public Schools campaign? It's all about galvanizing a powerful movement to counter the attacks on public education here in North Carolina into 2024 and beyond.
One notable highlight of the September Surge was at the Chatham County school board meeting. o The local Public School Strong team turned out to address the negative impacts of SB 49, a piece of legislation that endangers LGBTQIA students. Many of the parents involved in Public School Strong are parents of children who could be hurt but this bigoted legislation.
 Emily Boynton, a proud parent from Chatham County, stated, "It is obvious that SB 49 was created to be a distraction, an example of culture wars at their worst, but this legislation is also incredibly damaging to our LGBTQIA students, parents, and staff."
Public School Strong member Emily Martine, another parent from Chatham County, proposed important policy changes within the district, calling for limitations on the inspection and objection of instructional materials only to parents or guardians of Chatham County students. Martine emphasized, "The vast majority of Chatham County parents know that clogging up the system with demands to inspect materials and requests to ban books will not help us attract and retain top-notch educators. Unfortunately, there is a vocal, extremist minority in this county that is backed by a strong national organization. We don't need people from surrounding counties or Florida or Texas flooding our district with complaints."
The team in Chatham County was successful. They have spent the better part of the last year supporting their local school board to focus on the real issues impacting our schools while drowning out the manufactured outrage of extremist groups that are designed to distract us. At the end of the September Board meeting, the Chatham County School Board passed a Resolution to Prioritize Public Schools in the 2023-25 budget AND a resolution against the NCGA's bigotted so-called "Parent Bill of Rights" that targets our trans children. 
The dedication of these parents and supporters is truly remarkable. A few counties away, Kristin Turuno, a mother of three and a member of the Forsyth County chapter of "Public School Strong," is hopeful that more people will join the movement. She stated, "I'm hoping that this will just kind of start to bring more people out. And I know Winston Salem Forsyth County Schools. Their first board meeting is on the 12th and public schools strong will be there. I'll be there."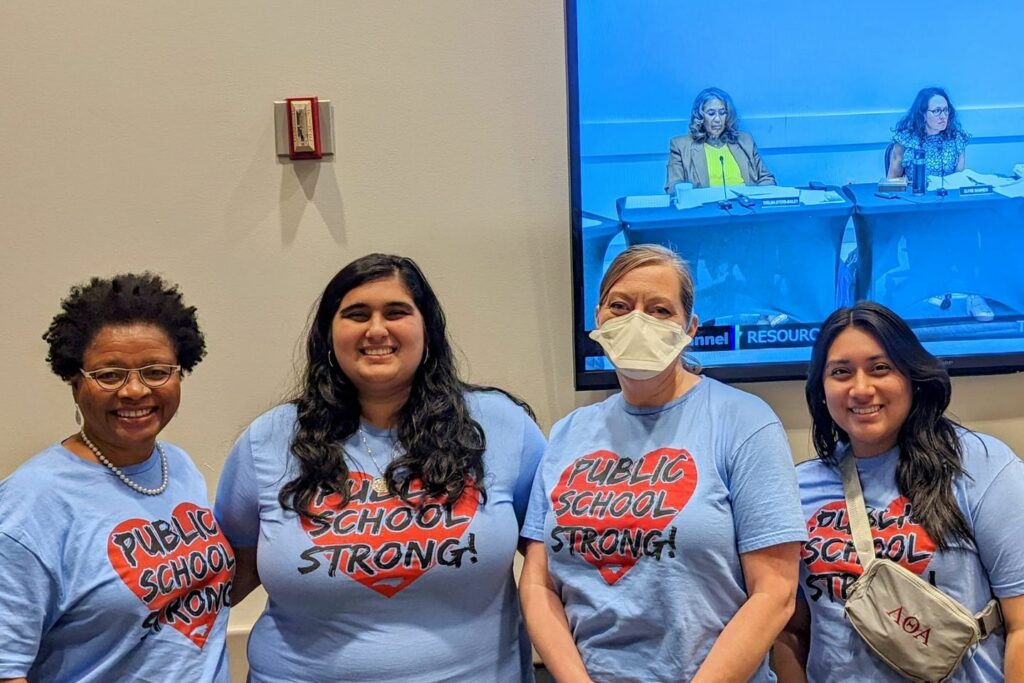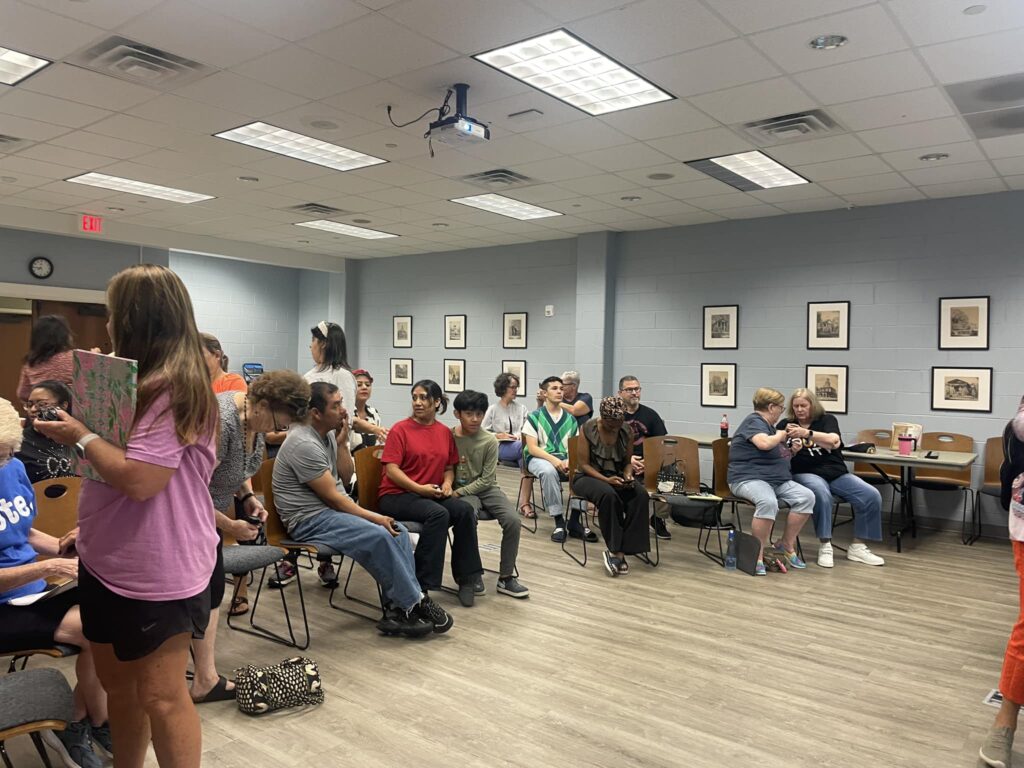 When a parent or an educator or a student joins Public School Strong you can know you are not  alone in this fight. Each Public School Strong team is part of a growing statewide movement, and Public School Strong  itself is a key part of the larger H.E.A.L. Together NC coalition, which includes incredible organizations like CREED, Education Justice Alliance, and Down Home NC. The Public School Strong initiative has gained incredible momentum. 
Parents and local residents in many North Carolina counties were, of course, already speaking out against and pushing back against the extremist factions hellbent on damaging our schools– but PSS is adding coordination and structure to link their local fights together into a larger movement.
Through active involvement in school board meetings across all 100 counties of North Carolina, we are determined to demonstrate the widespread love and support for our public schools – and the commitment to fight for policies and funding that can make them even better for all children. We strongly reject the extremist agenda pushed by certain legislators and advocate for safe, honest, accurate, and fully funded education for every child.
In just a few short months, this movement has trained 393 individuals hailing from over half of our state's counties to form local groups. Now that's what we call dedication! This expansion speaks to the growing momentum and determination to protect public education in North Carolina. But the journey is far from over. The continued engagement of parents, students, teachers, and community members is absolutely vital for the success and long-lasting impact of Public School Strong.
Through our impressive attendance at local school board meetings, parents and supporters have shown their unwavering commitment to ensuring honest, inclusive, and adequately funded public schools for all children. The ongoing efforts and growth of Public School Strong fill us with hope for the future of public education in our state. 
These incredible advocates will keep fighting for the rights and well-being of our students.
Join the hundreds of parents, grandparents and educators building a powerful network to make our schools even better.
READY TO FIGHT FOR YOUR LOCAL SCHOOL?
Join us for our next Public School Strong training to get involved! 
Find the next training here!