Medicaid expansion enrollment will start December 1st in North Carolina! 

For ten long years, working people met with their legislators, wrote opinion pieces and letters, organized with one another, held rallies– anything to keep the pressure on– to pass Medicaid expansion. And now, thanks to their efforts, healthcare access will now become a reality for 600,000 North Carolinians who have been living in the coverage gap this whole time. 
On December 1st, all of these people will become eligible that very day. 
They will be able to go to the doctors, y'all.

In fact, it's very likely that many of you reading this email will now be able to get healthcare. That's because Down Home is a movement of poor and working people who know that to get the changes we need, it's going to have to be us who fight for it. 
This huge success was brought to you by people who have been living in that coverage gap, by the families who have lost loved ones, and by community organizers all across the state. In other words, by people just like you.Organizing works!
Now that the enrollment date is set,  we can get to work making sure the promise we made each other is met. We know there is no time to waste. Over the next months, Down Home and our partners will be busy making sure that the people who qualify can get enrolled immediately. If you have been denied Medicaid in the past because you didn't qualify at the time, you apply again after December 1st.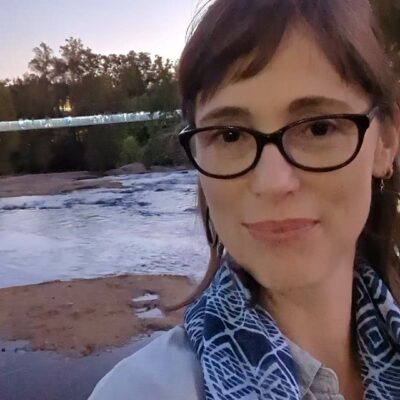 Meet Kate, Down Home's new Health Justice Campaigner, here.
Our Health Justice campaigner, Kate Daley, will be out in our communities connecting rural working-class folks to Medicaid and organizing alongside them to ensure that when it comes to healthcare, no one is left behind. She'll be looking to spread the word in your community through events and meetings. If this is something you are passionate about, she'd love to hear from you.
Medicaid expansion was always a goal of our working class membership and thus our organization, but we won't stop here. Since July, nearly 100,000 North Carolinians have been dropped from Medicaid, mostly due to clerical issues, not their eligibility. (If you are one of these people, we want to hear from you– click here!). 
Health care is a human right. It makes our families and communities strong and no one should not be able to go to the doctor just because their wages are too low. If you are ready to fight for Health Justice in your community, get involved with our work today.