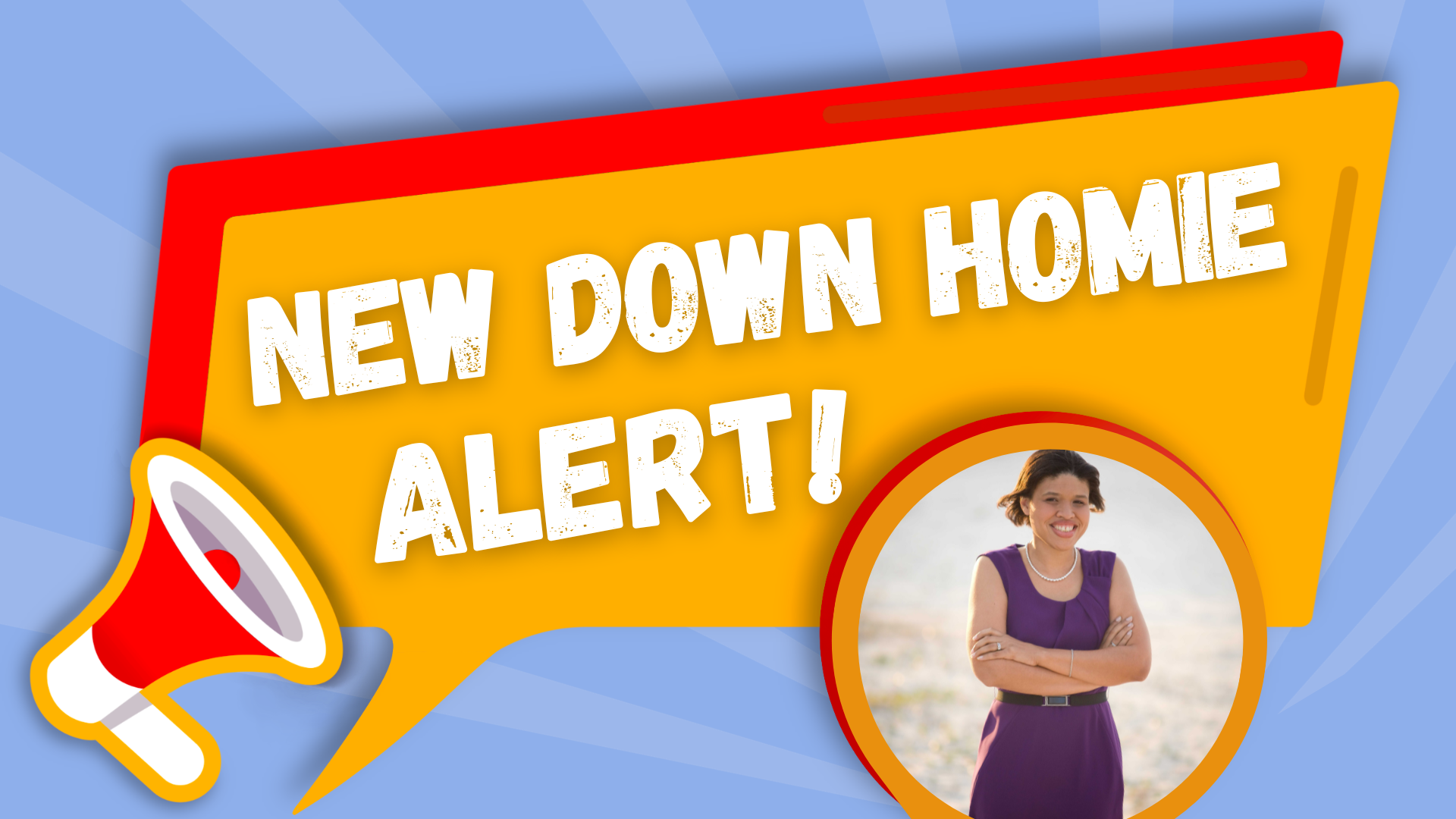 Join us in welcoming Samantha Jackson to our team! Samantha joins our growing team as our new Deputy Communications Director. She brings with her years of movement experience and strong opinions about how we should eat grits! 
Welcome to Down Home, Samantha! Can you tell us a little bit about why you wanted to join the Down Home team?
I am excited to be a part of the amazing movement happening here at Down Home NC! The moment I learned about our impactful work bringing folks together and creating positive change in our local communities, I knew I had to be a part of it. Our mission to promote justice, equality, and dismantle white supremacy aligns perfectly with my personal values. I believe we can build a better future, not just for one community, but for everyone, and I can't wait to dive in and make a difference.
What experiences are you are bringing with you into your role that you hope will help guide your work here? 
I have experience in generating digital strategies and ideas for campaigns that focus on important issues that we care about at Down Home NC. I've honed my skills in content creation, so I can really connect with our audience and help spread the message. On a personal level, I've been involved in grassroots progressive movements, racial justice activism, and organizing efforts, and I've even lent my skills to political campaigns from volunteering to event coordination.
What are you most excited about doing in this movement? 
It's about coming together as a community. It's about leveraging all these skills and experiences to amplify our voices, reach more folks, and make a real difference. I can't wait to be a part of the team that helps foster connection, understanding, and a sense of belonging among our communities. Together, we'll build a future that reflects the values we hold dear.
O
kay. This last question is important. You are new to North Carolina but have been born and raised in the South right? So, which is the right choice: Sweet grits or savory grits?
My love affair with grits began when I was a small child, visiting my dad's alma mater, Johnson C. Smith, there in charming Charlotte, NC. That's where I had my very first taste of these creamy, savory delights, and let me tell you, I've been hooked ever since! The true beauty of these Southern gems lies in their ability to captivate your taste buds with every single bite. Just imagine a heaping bowl of steaming hot, creamy, buttery grits, seasoned to perfection with a pinch of salt. But hold on, we're not done yet! Let's elevate these golden grains by showering them in sharp cheddar cheese and crispy bacon bits. Just savoring each spoonful of these perfectly seasoned grits feels like a warm hug from your mama or those lazy Sunday mornings gathered around the kitchen table with loved ones. It's more than just a belly-filling experience—it's a celebration of our shared Southern roots. These grits honor the mouthwatering flavors that have shaped our vibrant communities and brought us closer together.