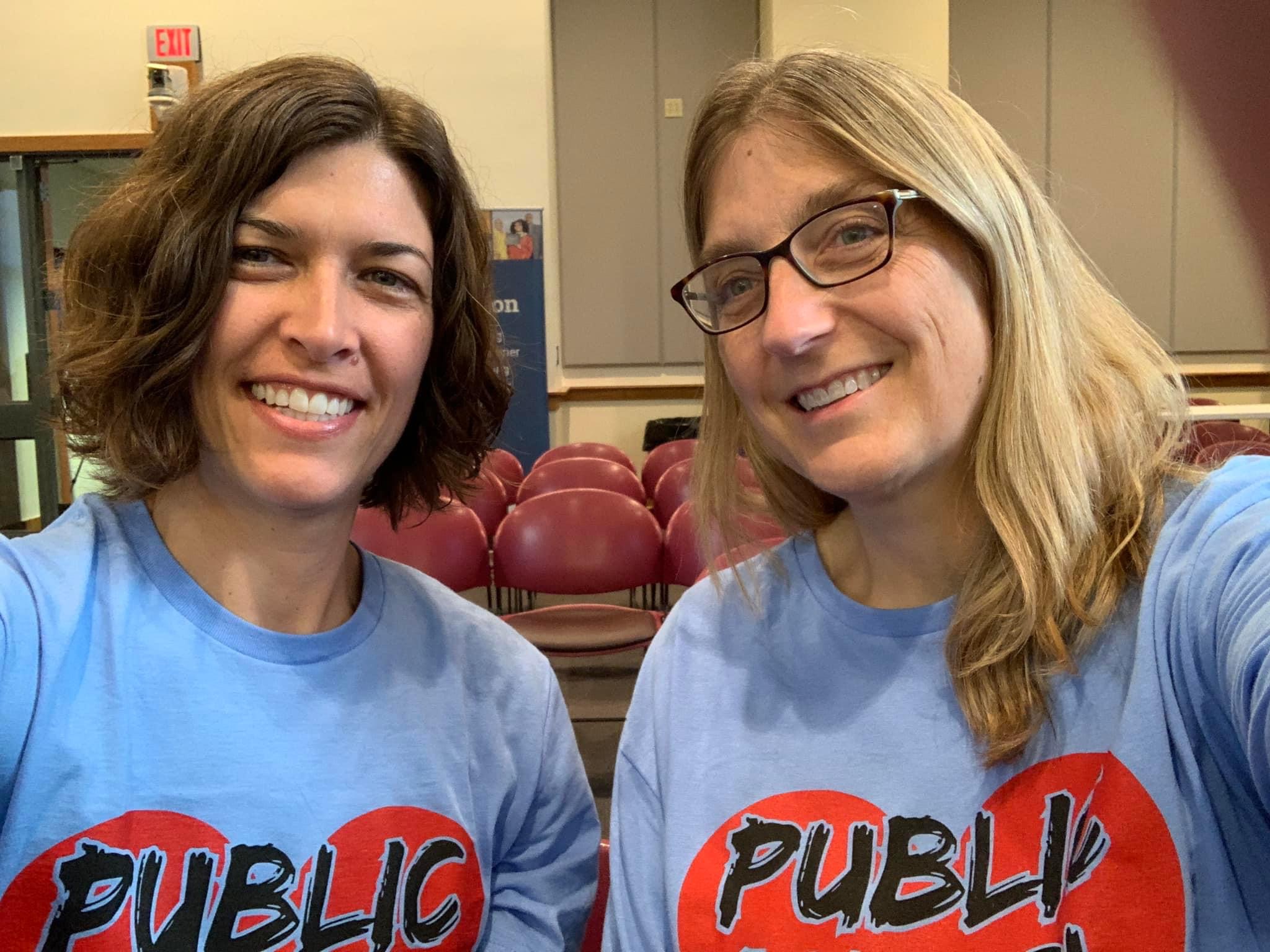 "Our schools are in a state of emergency," said Governor Cooper, warning that the voucher bill being pushed through the NCGA would steer millions of dollars away from our public schools and into private schools and private pockets. For decades, we have seen the results of gross divestment in our public schools- the impact is clear in our children's classrooms with aging facilities and underpaid teachers. Some of our kids have books so old that George Bush is listed as the last president!


The far-right has latched onto the privatization of our education system and is introducing bill after bill that will strip our schools of everything they need to be successful. Meanwhile on the local level, Moms for Liberty and other grasstops groups are trying to be the loudest voice in the room, pushing book bans and trying to erode our trust in public education. 
But that's where local parents and teachers are pushing back! Since the launch last month, Public School Strong teams are forming in nearly 30 counties across North Carolina, ready to turn out to their local school board meetings and fight for public education! 
If you love your local school and want to fight for it, we'd love you to be involved! You can come to the next Public School Strong training and learn how to build a team in your community on Saturday, June 17th at 10 AM (online). Register here!
Want more details about the voucher bill and the Governor's state of emergency? Click here. 
Want to stay up to date on legislation and the statewide attacks on public education? Join us for the next Heal Together NC meeting on June 27th!
On a local level, our members in Johnston County and Alamance County are campaigning to protect public schools and invest in education. You can learn more about both those campaigns on our blog: www.downhomenc.org/news 
When you get involved in any of this work, from Down Home's local chapters to organizing in your community around public schools– you are never alone! Down Home is working with parents and educators and organizations all across the state as part of Heal Together NC, a coalition of public school advocates just like you.