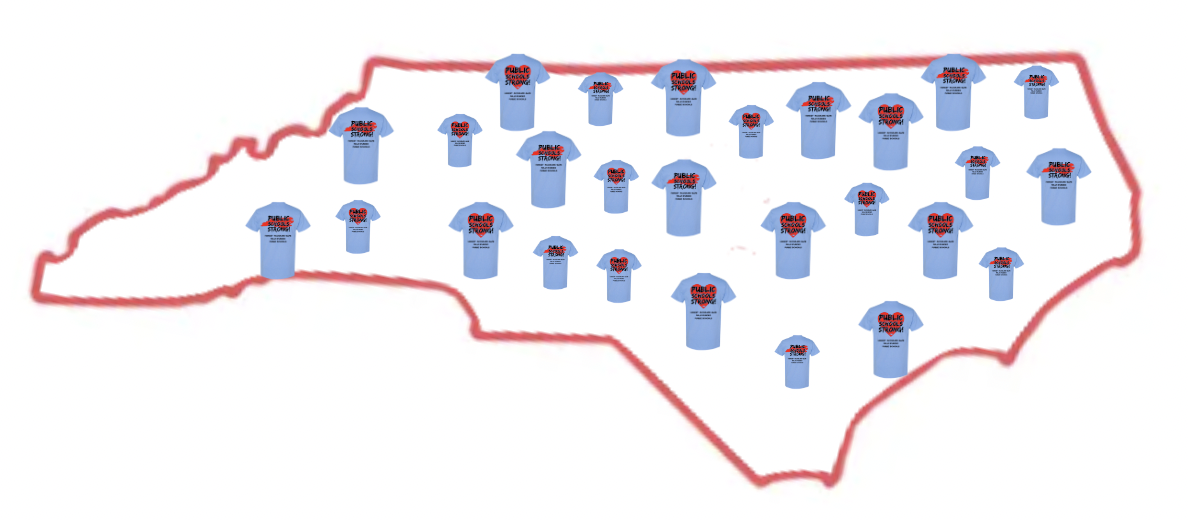 It's pretty simple. We want to drop off our children in the morning at the bus stop or at the school door knowing that they will be in classrooms that are adequately equipped with teachers and staff who are professional, prepared, and ready to support all our children – no matter how they look or what zip code they live in. We want them to read books, engage in conversations, and dive into their studies with deep curiosity and to come home in the evening contemplating new ideas and with new skills.
However, so often when we go to our local school board meetings they are overrun with extremist ideas and culture war politics that distract from the real issues and would take our public education system back years… decades even. Why are these the loudest voices in the room when we know that we are the majority?

The truth is, these loud voices are being mobilized by a big money grasstops campaign being pushed by national groups such as Moms for Liberty. They are being whipped into a frenzy by extremist politicians and far-right podcasters. But the local parents we know are much more concerned about fixing the gym roof and making sure classrooms are equipped than they are about CRT or the content of a few books in the library.

That's why Down Homies – and our friends all over the state through the HEAL Together coalition – are building local Public School Strong teams to attend their monthly school board meetings and respond to attempts to undermine our public schools. Our folks are learning how to observe their school district's school board meeting and how to show and build support for well-resourced and inclusive public schools. 
We need to show more and more people that we are the majority. We need to help people who are already with us know how to join us. And we need people who aren't sure what they think to get more clear on what is at stake for public schools right now – and to know that the extremists do not have their children's best interests in mind.
Our message is direct: We want an honest and accurate education for our kids; we want safe and well funded environments for our children to learn in. We won't be distracted by the extremists who are trying to undermine our public schools.
Over 20 local teams will be out at their May school board meeting! And we will build from there. Our goal is to have Public School Strong teams at every school board meeting in every county in the state by the end of 2023.
Want to join or start a local team in your county?
Attend our June 17th Public Schools Strong Training!
We will connect you, help you start, and support you all along the way! 
Join our next training!