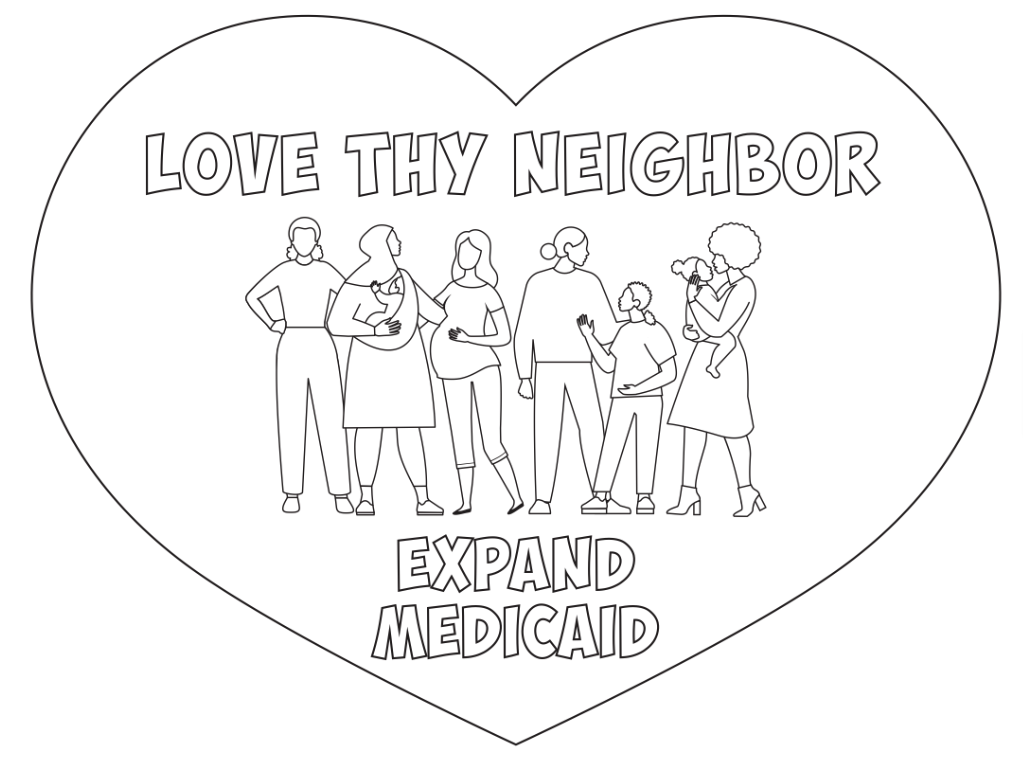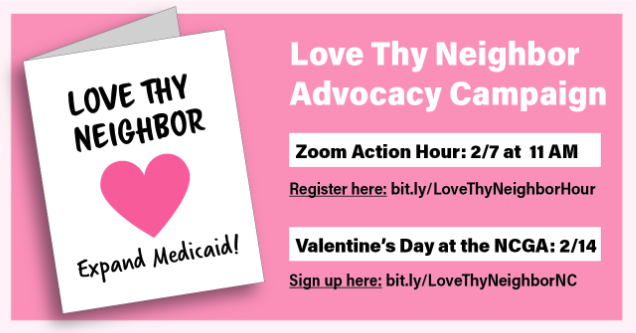 Love Thy Neighbor and Expand Medicaid!
We are making Valentines for our NC lawmakers as they return to work. We need our lawmakers in Raleigh to focus on finally passing Medicaid Expansion.
We want to highlight the message " Love Thy Neighbor and Expand Medicaid!" as the NC House and Senate reconvene.
Down Home and friends will be delivering a personally decorated Valentine to each member of the NC legislature on Tuesday, February 14th. We're excited to have people from all across our state decorating Valentine's, some will be meeting with their members in person and virtually,  and speaking out in support of expanding Medicaid to the 600,000 working families of North Carolina 
Directions:
1. Print out as many Valentine's as you'd like to submit for our delivery to 175 Representatives.
2. Cut out the heart
3. Decorate your Valentines (front and back)! You can color them, add glitter or stickers, and even a personal message 
4. Sign your Valentine with your name and age (optional)
4. Return decorated Valentines to Christine or your local Down Home Chapter by February 8th, 2023:
Christine Ashley
Down Home NC
1246-A Plaza Drive
Burlington, NC 27215 
Thanks again for speaking out with Down Home and all our Homies to Love thy neighbor and expand Medicaid! 
If you have any questions, you can email [email protected] or call 515-864-9747