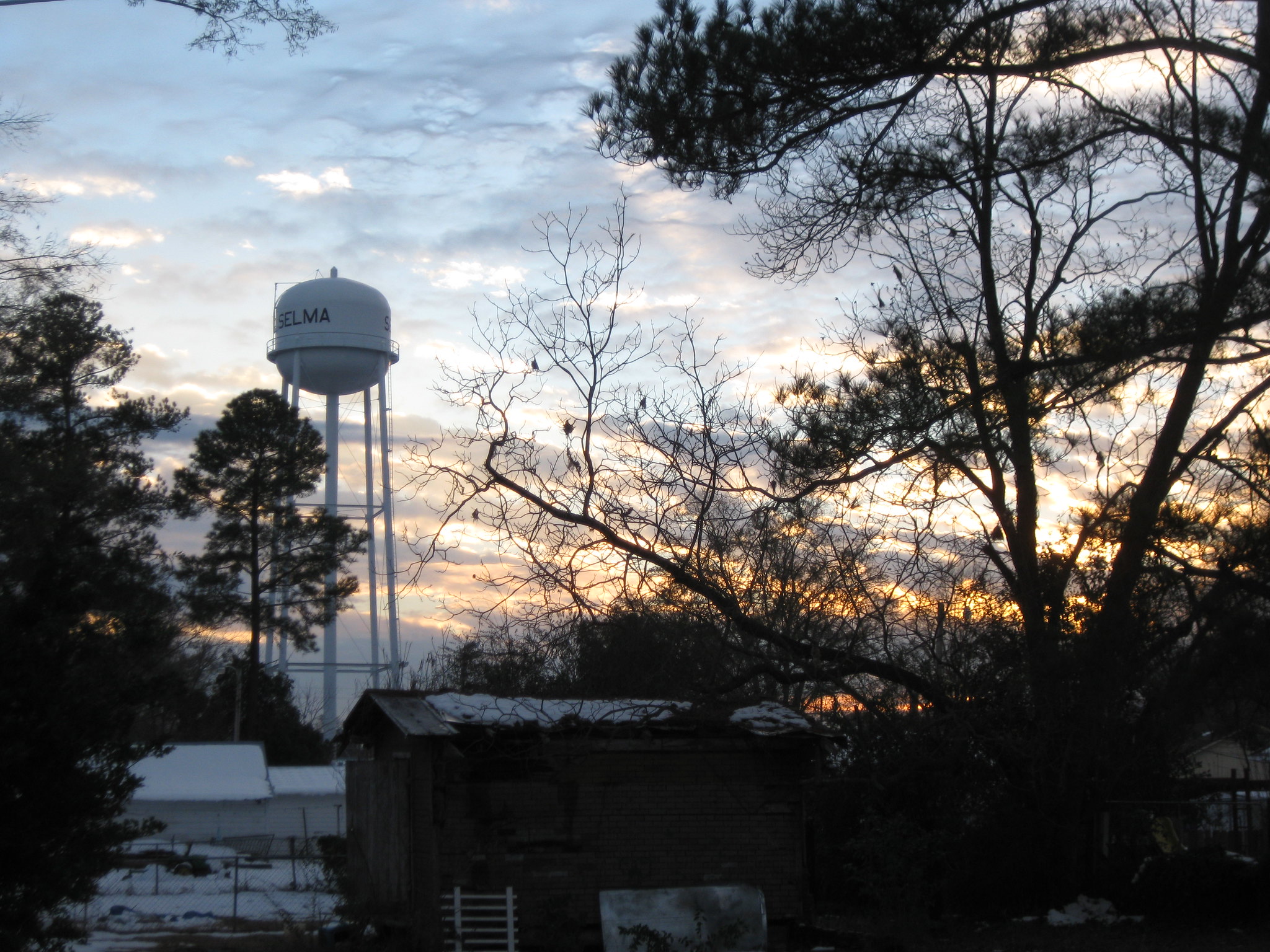 Photo: Water tower sunset in Selma, N.C., by 3.26.
Johnston County can feel like a land of extremes. It's where the Board of Commissioners held school funding hostage until an anti-CRT bill was passed, book bans have to be fought, deep questions about county funding permeate, and a Proud Boy openly runs a campaign for school board.
But this rural county, southeast of Raleigh and Wake County, is growing and changing very fast. Long known for its agriculture (it's the country's biggest grower of sweet potatoes), it's getting more and more diverse as folks search for more affordable housing and opportunities within a commute of the state capital.
What did that mean for Johnston County this election year? Lots of statewide and national interest in races that were anything but predictable.
But our Down Home members endorsed six candidates for election in 2022 and came away with one of the sweetest electoral prizes in the state.
Johnston County by the numbers
The voting rate was down this year compared to the last midterm election in 2018 (50.21% versus 52.05%). But the population of registered voters was much higher, with about 33,000 more voters registered this year (151,952 total) versus four years ago.
Johnston is a young county, with 25% of its people under the age of 18. The population is 65% white, 18% Black, and 15% Hispanic. Fewer folks in JoCo have a college education than the average North Carolina county.
But Johnston has a higher income ($61,806) than the state average ($56,642), and fewer people living in poverty (11.4%) than the state average (13.4%).
Down Home's chapter answered the challenge to serve the working people of Johnston County. We knocked on 10,957 doors and had 3,423 conversations.
How our candidates did in Johnston County
Our members endorsed Cheri Beasley for U.S. Senate. To compare the generic political leanings, it might be helpful to know she only received 37% of the vote in Johnston County versus 47% statewide (and ultimately lost to Ted Budd). 
The county doesn't just have right wing extremists; it also has GOP bread-and-butter voters. This is why a lot of attention was on the school board race. Several extremist candidates were running in the field of six, and our members hoped to preserve a nonpolitical school board that would focus on education instead of divisive culture war issues. The sad news? Our school board candidate Rick Mercier didn't win, coming in sixth place with 10.37% of the vote. Three news school board members were elected, and they are all Republicans. Our members are looking forward to holding them accountable for doing their job.
And the really big good news is that Wiley Nickel, who has worked with Al Gore and Barack Obama, beat extremist upstart Bo Hines for the U.S. House seat in District 13, 52.28% to 47.72%. But that number includes all of the district, which reaches into Wake and Harnett Counties, too. In JoCo, Nickel received just a few points better than Cheri Beasley did. 
Our members endorsed Gettys Cohen Jr. for N.C. Senate 10, but he lost with 40.17% of the vote. 
Our amazing Down Home member Wendy Ella May ran for N.C. House seat 28, but unfortunately lost with 28.37% of the vote. 
And our members fully got behind local legend Evelyn L. Sanders for Board of Commissioners, who lost after getting 36.25% of the vote.
With Wiley Nickel's big win to hang their hat on, and vigorous electioneering and canvassing, our new Johnston County chapter is just getting started.
"I think it's important for people to know that the canvas operation we launched consisted of people who had never canvased before," says Down Home's Regional Organizing Manager Alexis.

"This effort in far-right conservative JoCo was no easy feat," she says. "It was hard and scary at times. We got mixed signals around the congressional race between Bo and Wiley. But to see the look on my organizers' and canvassers' faces when they realize Wiley defeated his Republican opponent is something I'll never forget."

In 2023 and beyond, our members in Johnston are looking to get that look again!