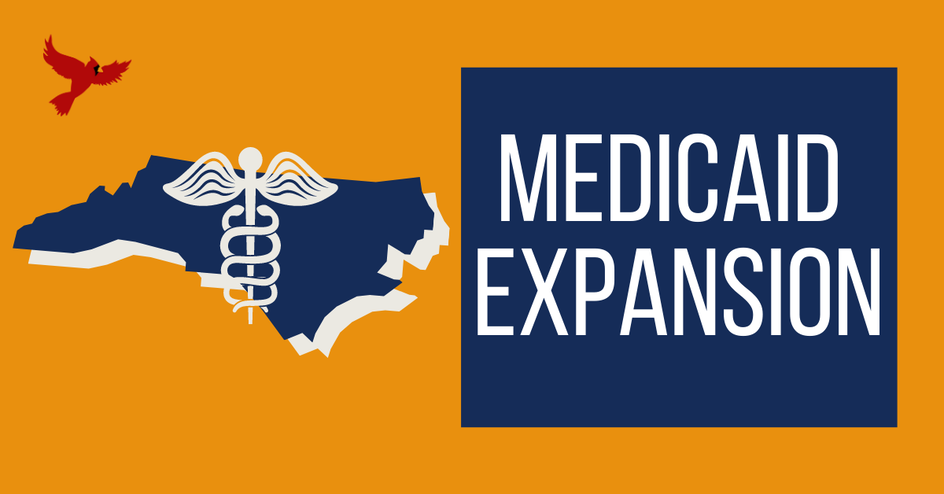 Written by Joanne Pendleton, Guilford County
I know Medicaid expansion has been coming up in the news lately, and I appreciate the opportunity to talk to you today as a constituent in favor of expanding Medicaid for North Carolinians, and I wanted to especially come to this conversation as an educator.
Medicaid has been on my radar for a while now because it is an issue that affects schools, although it is not within our purview as schools. But in my 19 years teaching in North Carolina, I have seen my students and their families and even my fellow educators suffer for lack of healthcare. One of the first things we learn in our teacher preparation programs in college is that students cannot learn if their basic physiological and emotional needs are not being met. So, even if it is NOT the school's responsibility to take care of those needs, we know that students will not learn without them. So schools will often stand in that gap and advocate for the physical and emotional needs of our students. That's why we're teachers – for the students.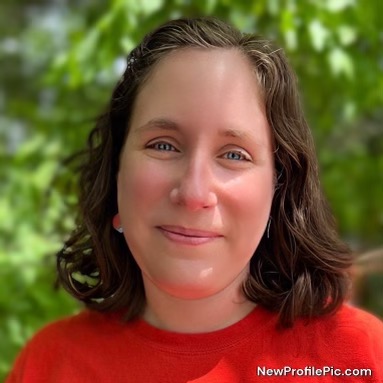 And right now, we see that so many of our students are in desperate need of affordable healthcare in order to take care of their physical, mental, and emotional health. But not only students – we also need their caregivers to be healthy in order to provide for the needs of their kids.
I work at Brightwood Elementary in Greensboro, and I will go ahead and say that it is the best school in Guilford County – we have the best teachers, the best students, and the best families. My own children attend there with me, even though our neighborhood school is Alamance Elementary, which is also wonderful.
Our families at Brightwood want the best for their students, as do all caregivers, and they're doing their level best for their kids every day. Many caregivers work multiple jobs, help each other with childcare, and do what they need to do for their precious children. But time and time again, we take care of students in our building who do not themselves have adequate healthcare, or they stay with caregivers who don't have it. Kids come to us needing glasses or hearing aids, and we may not even find out until our screening program catches them, and then our social worker and counselor work with the family to find a way to get the student what they need in order to learn. As you know, the pandemic has also exacerbated a lot of mental and emotional trauma for our kids, and many families do not have access to adequate mental health support. Again, kids can't learn if their basic health needs go unmet. And caregivers can't care for their children well if THEIR basic health needs go unmet.
Beyond just our families as Brightwood, some of our educators would benefit from Medicaid expansion too! We have hourly workers like our cafeteria staff and bus drivers who are paid well below the cost of living and ALSO don't have health insurance because they work part-time. These folks who transport and feed our kids make education possible, and it's completely unfair that they may have to go without the healthcare they need after they spend their day caring for our kids.
As a mom, as an educator, as a colleague of other educators, I know that now is the right time to expand Medicaid for my fellow North Carolinians. A friend of mine always says that education is never wasted. I feel similarly about healthcare, except it's even more basic than education. But really, healthcare is never wasted. Healthy parents can take care of kids, and healthy kids can come to school and learn. And remember, I CAN'T actually educate students who aren't first healthy and safe and living with caregivers who are healthy and safe. We're all living through some hard times right now. Whatever we can do to make life better for our youngest citizens, whatever we can do to take care of families, whatever we can do to facilitate children's education, we should do it! And we have an opportunity to do it. Expanding Medicaid makes sense in this moment, for my Brightwood students, their families, and my fellow educators.
A note from Christine Ashley, Down Home's Statewide Campaigns Coordinator: "We first met Joanna when she joined us for a Down Home advocacy training. We related to busy home lives (she has three girls and I have three boys) and our professional lives as school staff (she is a school librarian and I have been in the classroom and an administrator for years). Joanna has been active with Down Home for some years. After she attended a our advocacy training, Joanna was ready to join her elected official– Representative Hardister – in a conversation about our urgent need for Medicaid Expansion. She told him what she told you, above. 

Want to join Joanna in fighting for Medicaid Expansion? We want to support you as you ready to share your healthcare stories with your legislator.