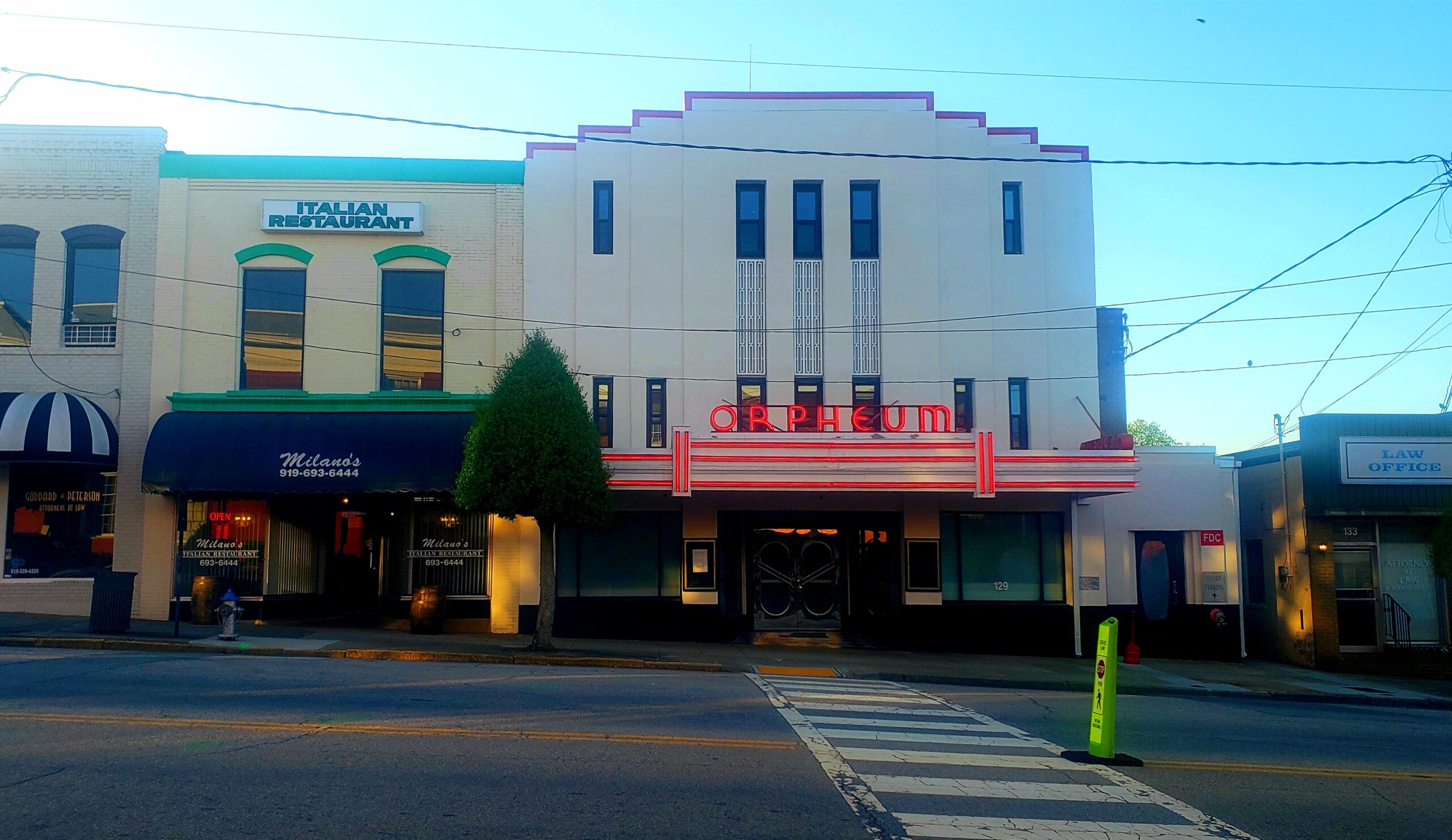 There's a new roundabout in downtown Oxford that you swing around to get to the public library. It feels a little out of place, but is a sign of changing times and potentially increased traffic in this small town, the county seat of Granville, North Carolina. On one side of the roundabout are large turn-of-the-century homes that remain from Oxford's hay day. On the other is a new coffee shop, a just-opened brewery, and other signs of growth and rejuvenation in the town.

The topic of that growth emerged at Down Home's first listening event in the county– and local community members had pretty mixed views about it. They described the growth as people moving from Durham in search of more affordable housing and then commuting to the city from Granville County.
Created to hear from local residents about what local issues matter most to them, Down Home's listening sessions are taking the time and space to make sure that our movements are locally led and locally grown. Our goal? To have 10,000 conversations with rural residents across North Carolina to help us build a working class platform for change.   
Will local growth work for the working class?
"I hope all these new people coming might bring things to do here, especially for kids and teens," said a mother, searching for the good in it. She pointed out that there has been some new industry in the area in recent years, bringing new and more stable jobs.

But others worried that the growth will be unchecked and not benefit the families that have lived here for so long. "Why should it take new people to make things good here? Were we not enough?" asked a participant. The question lingered in the room. Will this growth work for poor and working people?

The mother remarked that she never came down town to the new brewery and coffee shop. "It's expensive," she said. She explained that the City Council is considering changing some rules to allow open containers and golf carts to drive on closed roads downtown to boost the local business. "But I don't know people with golf carts– that's not us." 
Are jails prioritized over schools?
While changes seem to be brewing, other things seem to stay the same in Granville County– or even move backwards. Attendees to the event expressed concern about schools closing while more and more prisons and jails were being built in the county. "It's a money thing," they explained.
The development of jails and prisons were pitched to local residents as job creators, which folks in the room say is true but also point out that "they aren't good jobs."
Another says "Even if they are jobs, that's not the future I want for my kids."
Thinking about things that need to change in the county, the people at the listening event quickly named diversity and inclusion. Some towns in the county have taken this more seriously than others, and they believe there are models to follow to get more working class and people of color into decision making seats. 
"Right now, it's a good old boys club. There are scandals like the one in the sheriff's department. Something new is needed."
Want to get involved in Granville County! Great! Reach out to Toia at [email protected]