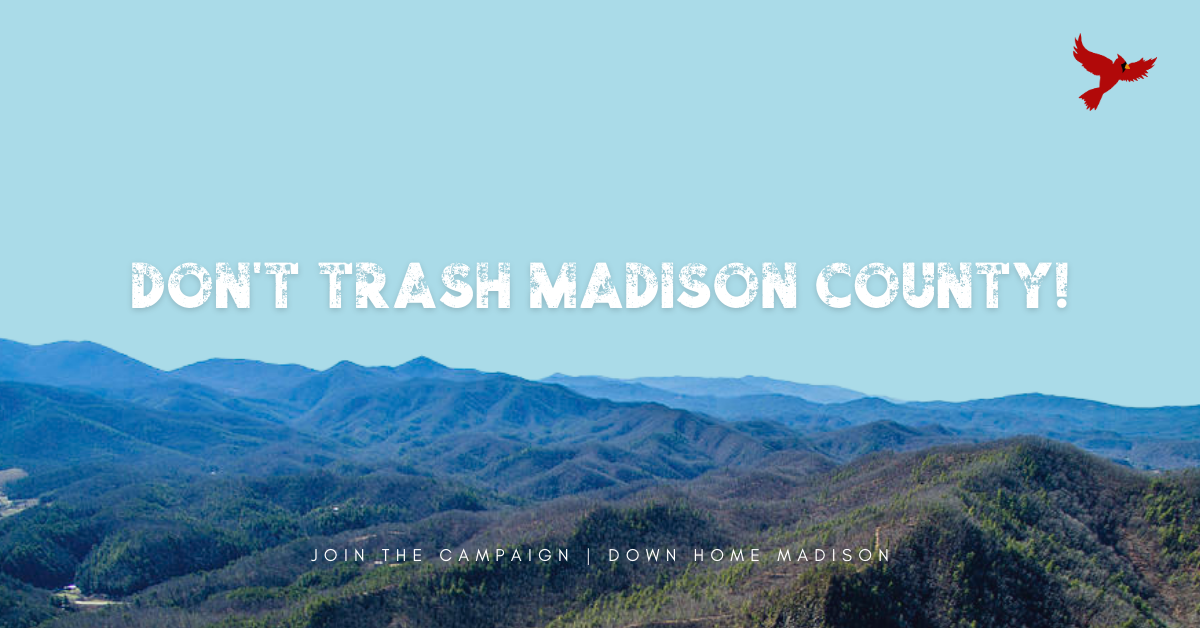 This week, members of Down Home Madison attended the County Commissioners Board Meeting and presented the results of a survey members conducted across the county. 
The survey recorded 332 responses and 90% of homeowners said that they do not think  it is fair that low income families pay the same as hotels or restaurants to pay to dump their trash in Madison County; as did 98% of renters.
 We don't think it's fair either. 
That's why our members went to the County Commissioner meeting this past week to share the results of this survey, as well as to offer solutions. We have requested a meeting with the Solid Waste Ordinance Working Group or the entire Commission and expect our solutions to be considered before the county budget is finalized.
Based off of the survey input, here is what we have asked of the Madison County Board of Commissioners:
We would like the structure of funding solid waste services to be changed from an Enterprise Fund based fee to the property tax based General Fund. A tax will make the cost of trash disposal more equitable for residents.


We have requested three immediate changes to the current system:

Subsidies for folks who can't afford to pay need to be studied and expanded.
Clear and effective outreach about the trash card fee needs to be funded and implemented.We deserve clear, concise materials and adequate outreach to inform us.
The appeals process must be modified so that it works for everyday people. The current process is confusing, dysfunctional, and wasteful.



We have requested that a public hearing be held on this matter in advance of drafting any changes to the Solid Waste Ordinance. This is necessary to get input and ideas from folks who have been most impacted by this issue. Our survey responses contained many thoughtful comments and ideas.


We request that a special commission, composed of both government officials and citizens who are knowledgeable about this issue, be created to oversee the changes implemented.

Do you live in Madison County and want to get involved in this campaign to create change in Madison? Get involved! Reach out to Darlene at [email protected]!