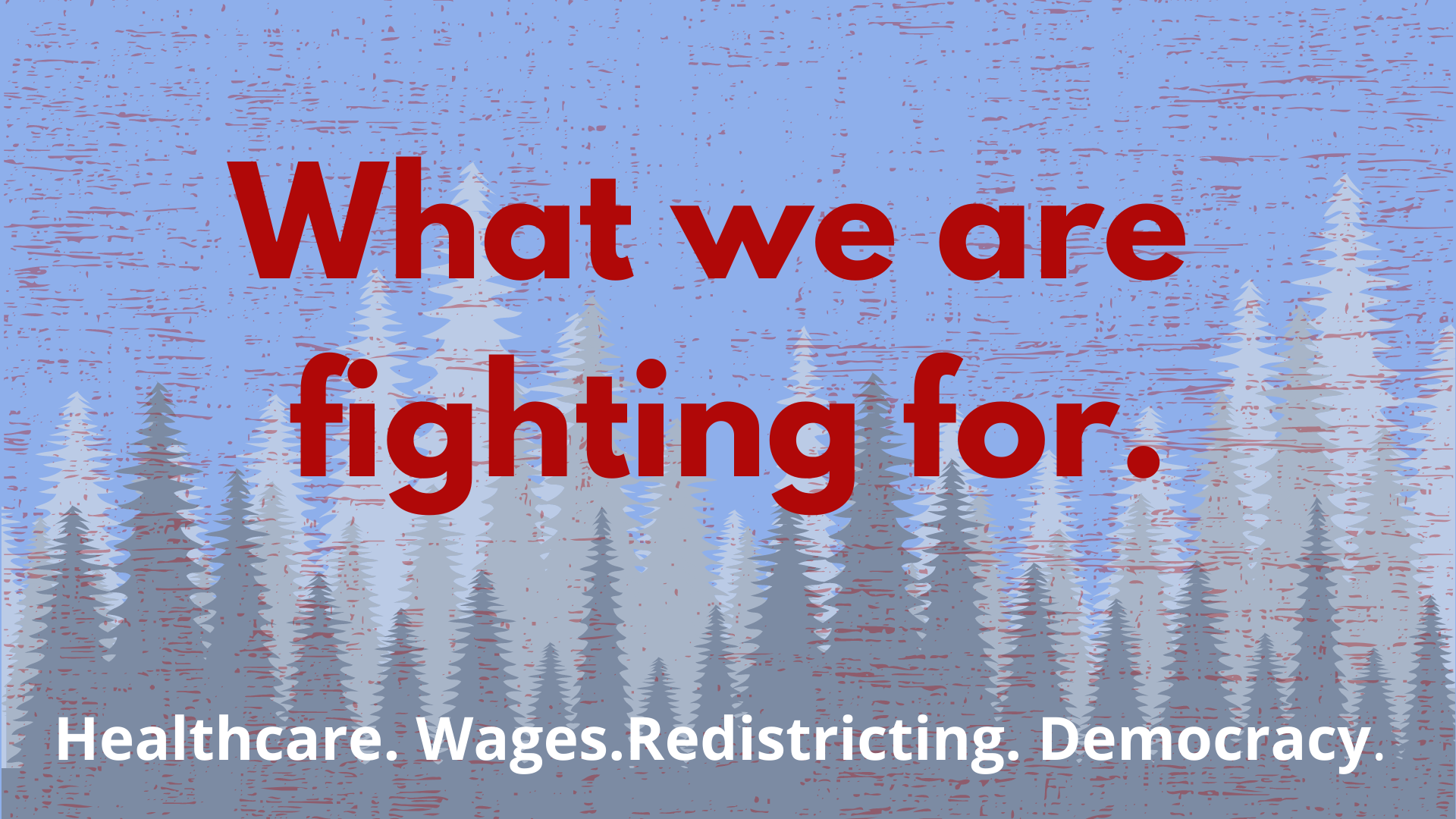 By Gayle Schwartzberg, Down Home NC
North Carolina's state representatives for the next two years have just been sworn in, and now we're asking ourselves what's to come? Top of our minds at Down Home this year is this: No matter what the legislative priorities are, we demand that they focus on healthcare, fair wages, and fair maps in 2021.
Medicaid Expansion
Nearly ten months into a global pandemic, more than 600k North Carolinians who could be covered by Medicaid Expansion are living uninsured. Over the last 10 years, 7 of our rural hospitals have been shut down. Expanding Medicaid would not only help close the healthcare gap in a time when people need it the most, it would also bring jobs and money into the state and help solve the problem of crumbling hospital infrastructure in our rural and small town communities. At Down Home, we plan to make sure that healthcare is top of mind for our state legislature. We'll keep a steady drumbeat of public will through tweet storms, local actions, art, letters to the editor, call-in days, and more. What is more, in 2021 we'll get all of our representatives' stances on Medicaid Expansion on the record, so that our communities know who will fight for it and for them when they vote again in 2022.
Fair Wages
Since the start of the pandemic, our essential workers have been called heroes. They've been on the frontlines putting their health at risk while ensuring that we remain safe and have the things we need. And what do our heroes get paid? Many make the state's minimum wage $7.25 per hour. This year, Down Home and our coalition partners will organize to demand a $15/hour minimum wage, increased hazard pay for those still working in moments of crisis, and stronger worker protections like paid sick leave.
Redistricting
Lastly, the current state of our politics is a product of the racist and partisan gerrymandering of the district maps drawn in 2010. We know the will of the people is with us, but with voting districts drawn to benefit those who are already in power the needs of our communities have gone unmet for over a decade. We will organize to make sure that the process for drawing new district maps is fair and transparent, and that the public knows who is making what decisions and when.
What's at stake in 2021? Democracy. Rural opportunity. Our lives.
Down Home will be fighting to ensure that everyone – no matter what they look like or where they come from – gets the life that they deserve.