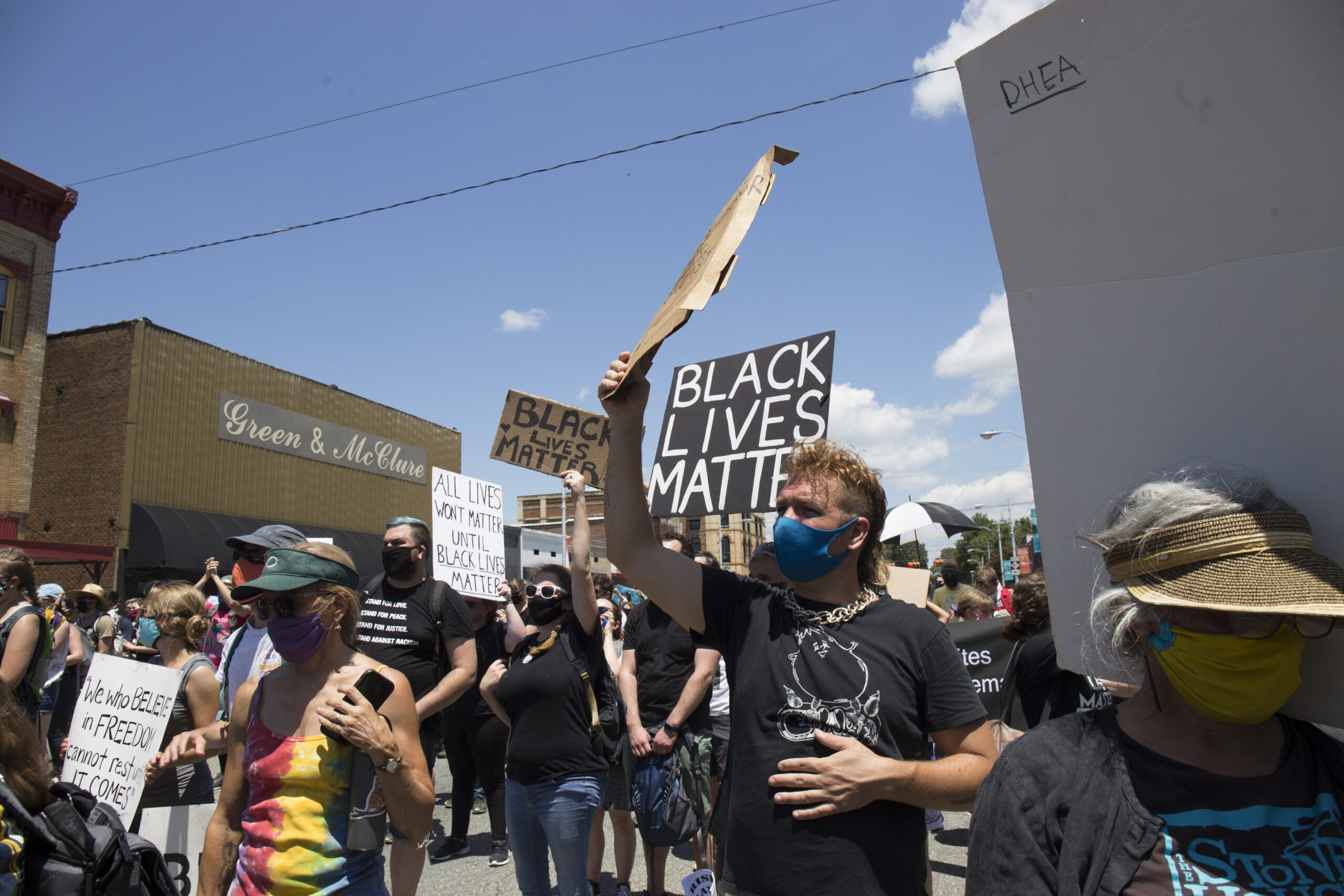 Justice is on our minds.
2020 has been hard, but it has also been inspiring: Never before have we seen our communities cooperatively work together in such powerful ways to demand justice.
This year, North Carolina is seeing the consequences of decades of austerity and bad policy. COVID-19 exposed the deep injustices along racial and class lines. This, combined with the continued assaults by police on Black lives, has engaged and re-engaged so many of us in the fight for justice.
We can't stop now. We have never been more powerful than this moment. Right now, at the ballot box, we have an opportunity to continue our fight and exercise our power by voting for justice in our local elections.
While who we elect on the presidential level will clearly have a huge impact on our democracy, down-ballot races for local offices have a direct and daily impact on what justice looks like in our local communities. These are the races in which our individual vote makes the most difference.
From criminal justice reform, to housing equality, to racial justice, local elected officials have a lot of power. In rural North Carolina, who we elect to our County Commissions this year can influence everything from bail reform to the fate of Confederate monuments that continue to stand in the center of too many of our small towns. Local school board candidates can steer our public schools to embrace equity and inclusion, and they can make important decisions about how we approach struggling students and about the role of police in our schools. The people we vote for in the races for the North Carolina State House can determine issues of equity and access across the state, such as increased healthcare access to more of our neighbors and will develop what we hope to be a fair, just, and inclusive COVID-19 recovery.
These fights for justice matter. North Carolina is a battleground for the presidential election, but there are battles for justice taking place year-round right here in the places we call home. This week, we need to put our vote right where it counts and mobilize around local candidates who are prepared to help us continue our fight, no holds barred.
Find Your Local Early Voting Location Here.