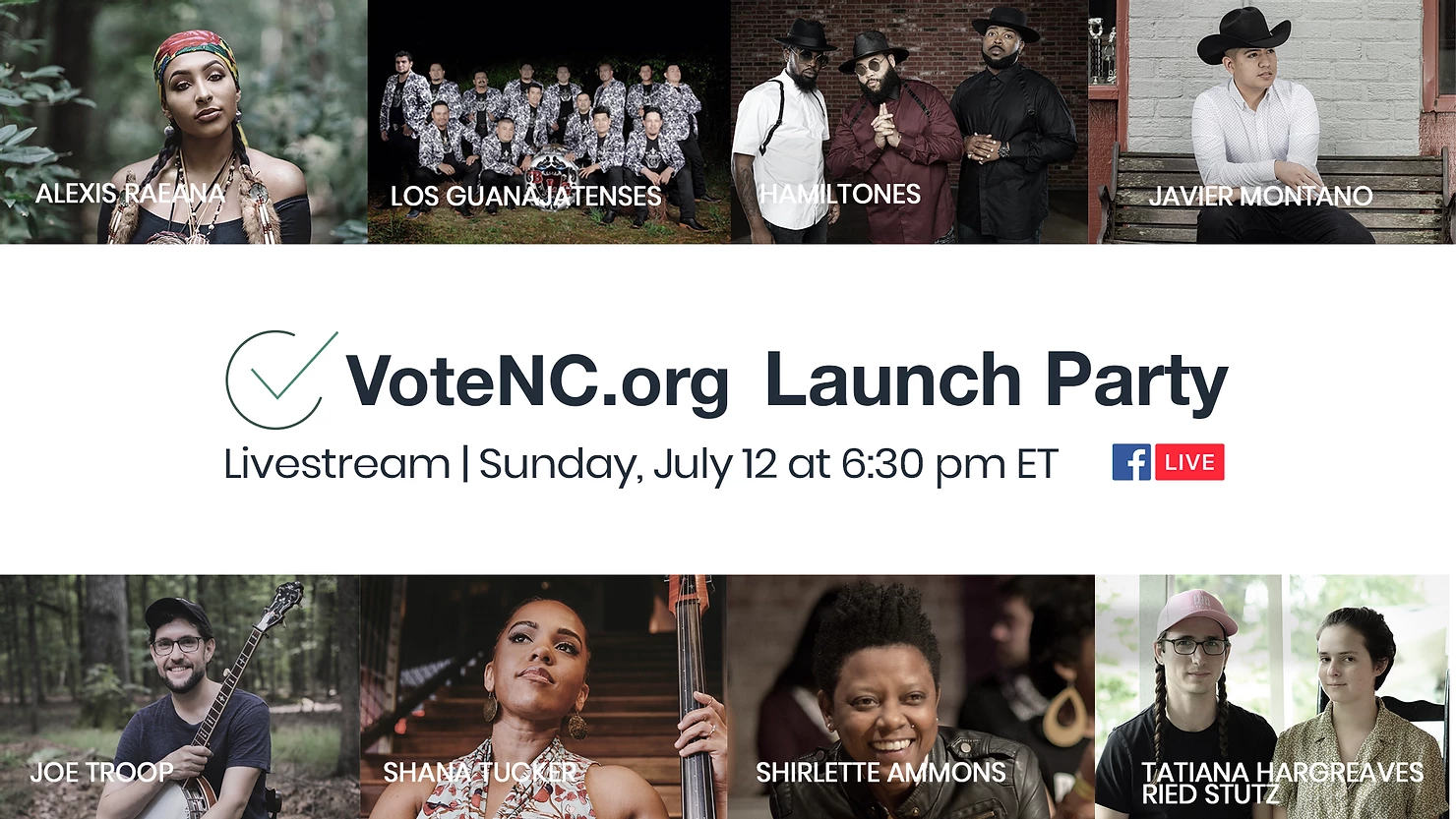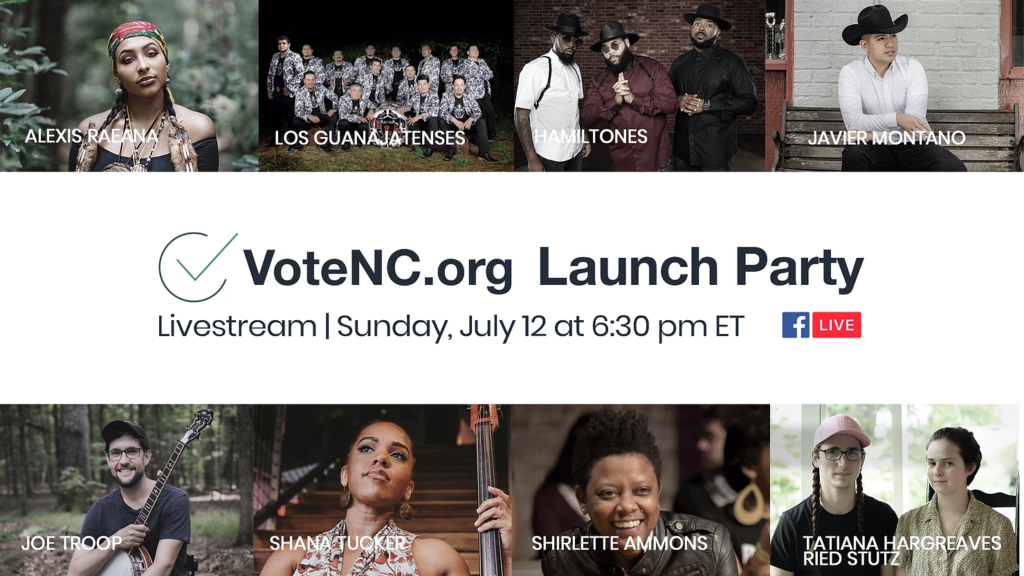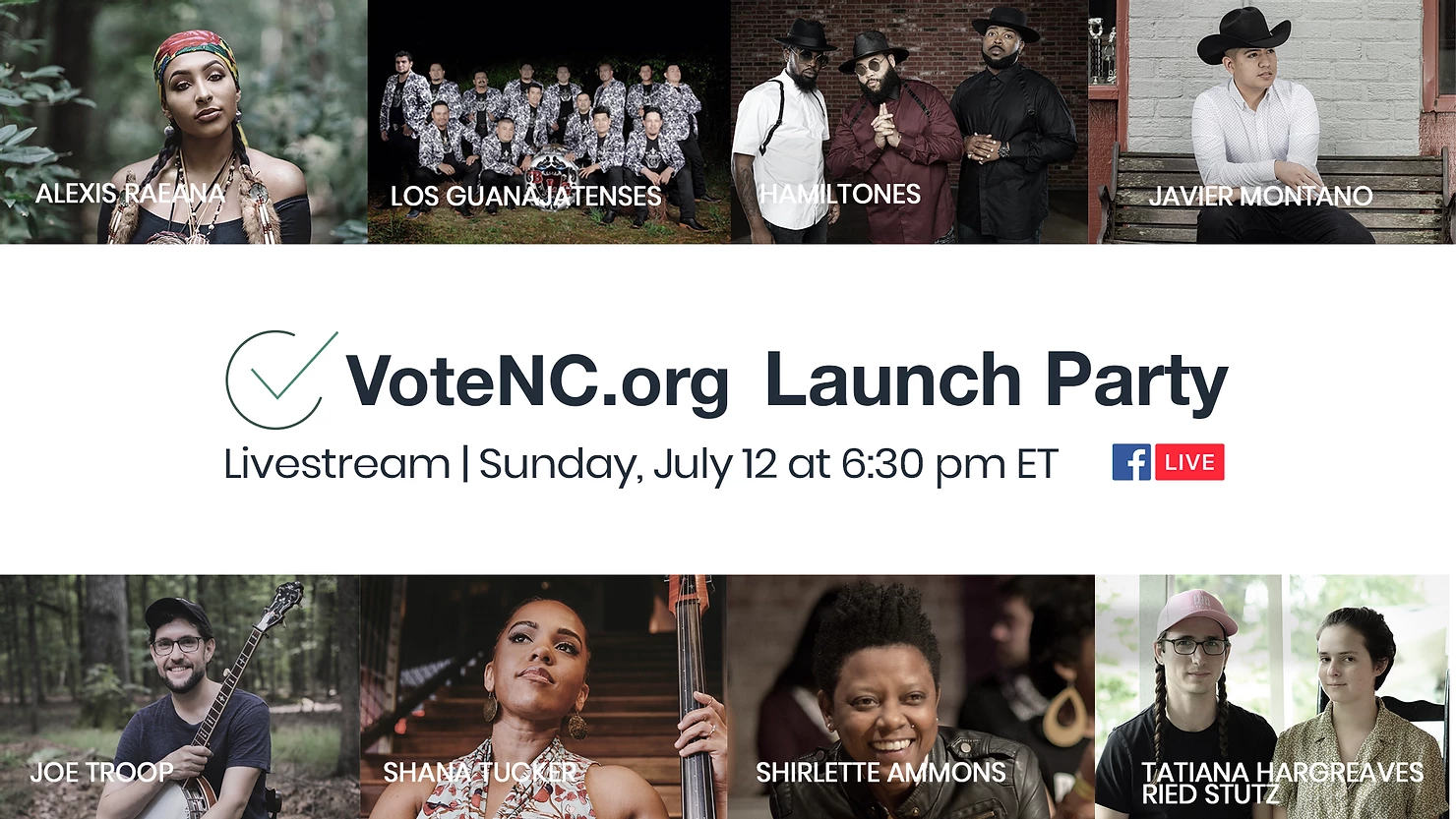 Purple. Battleground. Whatever you call it: All eyes are on North Carolina this election season.  And with 80 of our 100 counties in North Carolina being rural… how we vote matters.
That's why Down Home NC, Equality NC, Mijente, Poder NC, and RuralOrganizing.org have teamed up to launch a voter turnout campaign this election season.  We don't just want our small town and rural voters to turn out, we want to change our state. 
According to TargetSmart data, there are nearly 1.5 million rural voters under the age of 45 in North Carolina. And according to the state board of elections, there are 1.5 million Black voters and 220,000 Latinx voters here. At Down Home, we know that these voters– working class and poor folks from rural communities and communities of color– have the same interests at heart, no matter how they try to divide us.
It was for this reason that we are collaborating with such a diverse group of organizations under the banner VoteNC.org. Young, old, gay, straight, white, Black, and Brown, our members are working together, we are unleashing the power of our electorate, and we are going to absolutely be ready for November. 
To celebrate this project and the diversity of our members that lead our work, we are hosting an online launch party that will feature performances from artists across North Carolina who are each committed to help get their listeners to the polls. We hope you will join us! 
Tune into the launch party event Sunday, July 12th at 6:30 PM on Down Home's Facebook page or at www.VoteNC.org/Party.
Want to help activate your community to vote? We can provide all the tips, tools, and support you need. Become a Relational Voter Turnout Leader today! Sign up below.