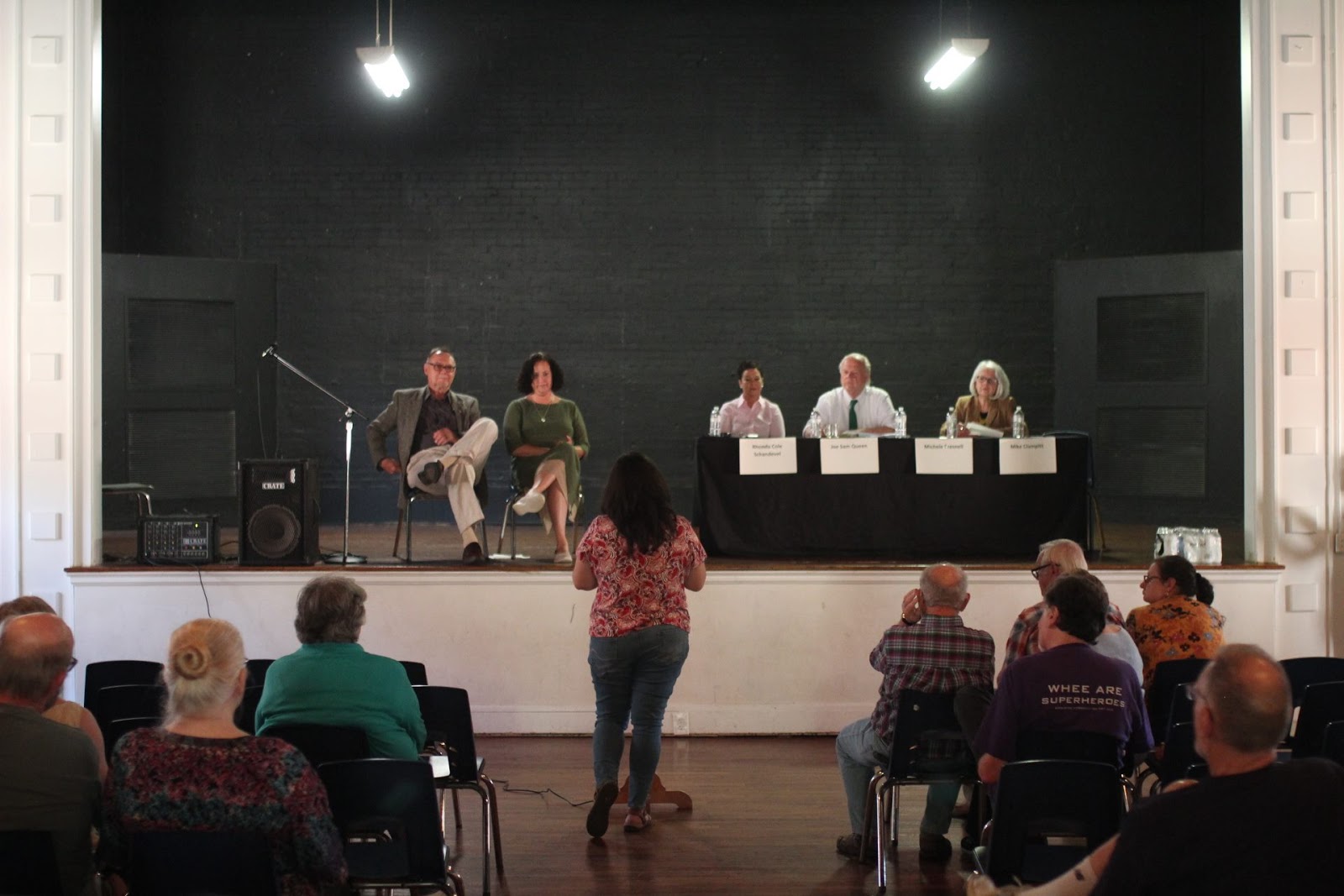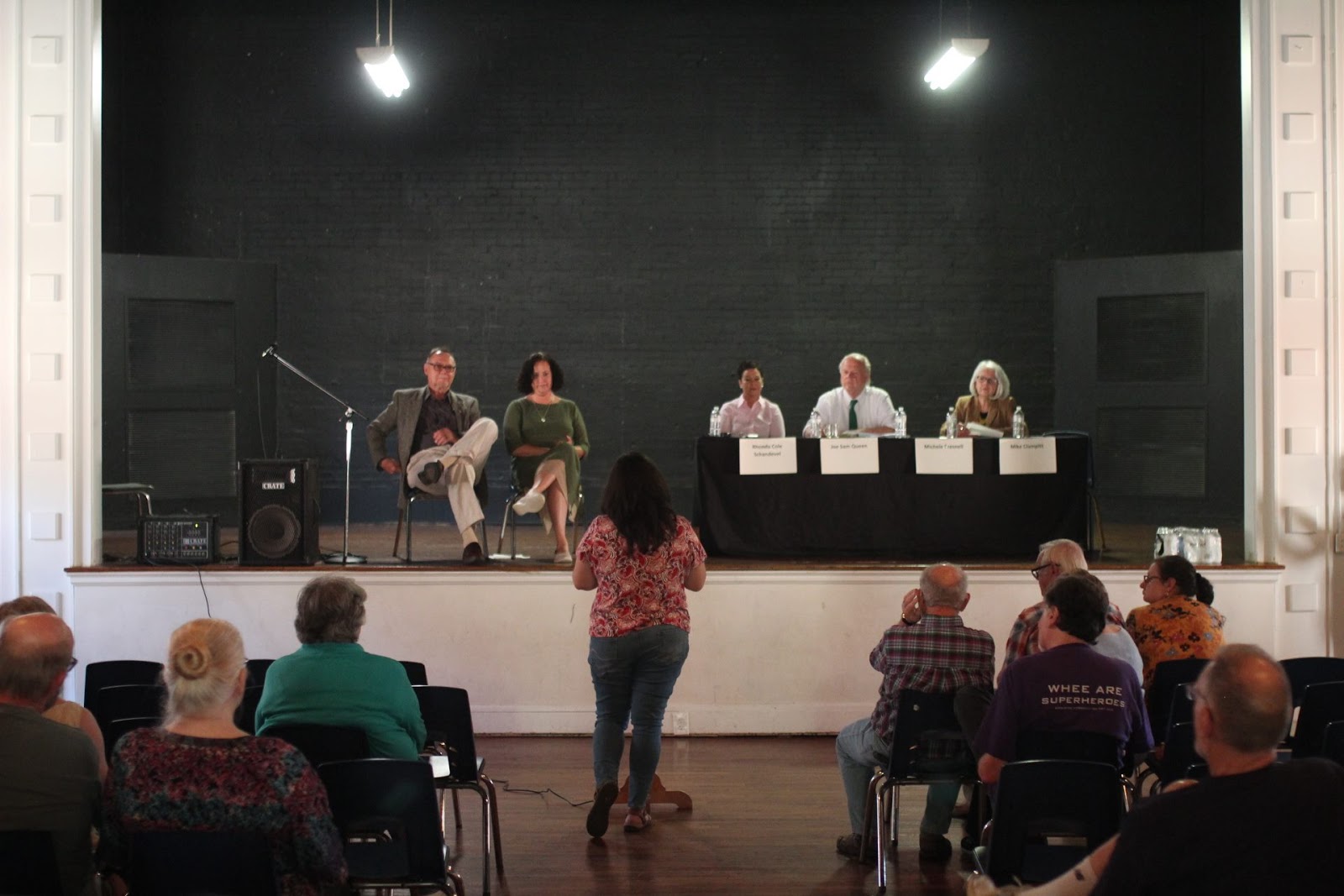 Waynesville, NC — On Friday, September 21st, local members of We Are Down Home brought candidates running for NC State House together to hear stories and answer questions from community members. Joe Sam Queen, Michele Presnell, and Rhonda Cole Schandevel were all present for the event to answer questions about healthcare, wages, the criminal justice system, public assistance, housing, and more. Mike Clampitt was invited but declined to make an appearance.
Natasha Bright, of Canton, opened the event by recounting the loss of her mother to cancer after struggling to get medicaid coverage. "In the end, it was Medicaid that allowed her to die in peace… dying of cancer gracefully should be a right, not a privilege," Bright said before asking the candidates if they support expanding Medicaid in NC.
Both Schandevel and Queen took a very clear stance in favor of Medicaid expansion, citing the number of NC families that would benefit from the health coverage and the positive impact that expansion would have on job growth and the state's economy. Presnell declined to support Medicaid and contradicted Bright's statement with one of her own — "health insurance is a privilege for those who have a job."
Bright was followed by Jesse Houston, who works for the Town of Waynesville, and spoke to the impact of the living wage raise that he received earlier this year. He asked the candidates about their views on raising the minimum wage for all workers. Again, both Schandevel and Queen took a clear stance supporting fair wages for workers, while Presnell stated she did not believe she should tell business owners how much they should pay their workers.
Deb and Paul Nelms of Sylva shared their own journey — they described how a cancer diagnosis led them to become homeless at 50 and 62 years old, living in the woods of the National Forest for 2 ½ years. The Nelms asked candidates about their ideas for expanding access to affordable housing into rural areas like Western North Carolina. All three candidates admitted that affordable housing is a challenge that they need to do more to address.
The speakers were followed by questions from the audience that addressed everything from mandatory minimum sentencing to the Trump administration. A full recording of the forum can be found at Facebook.Com/DownHomeNC