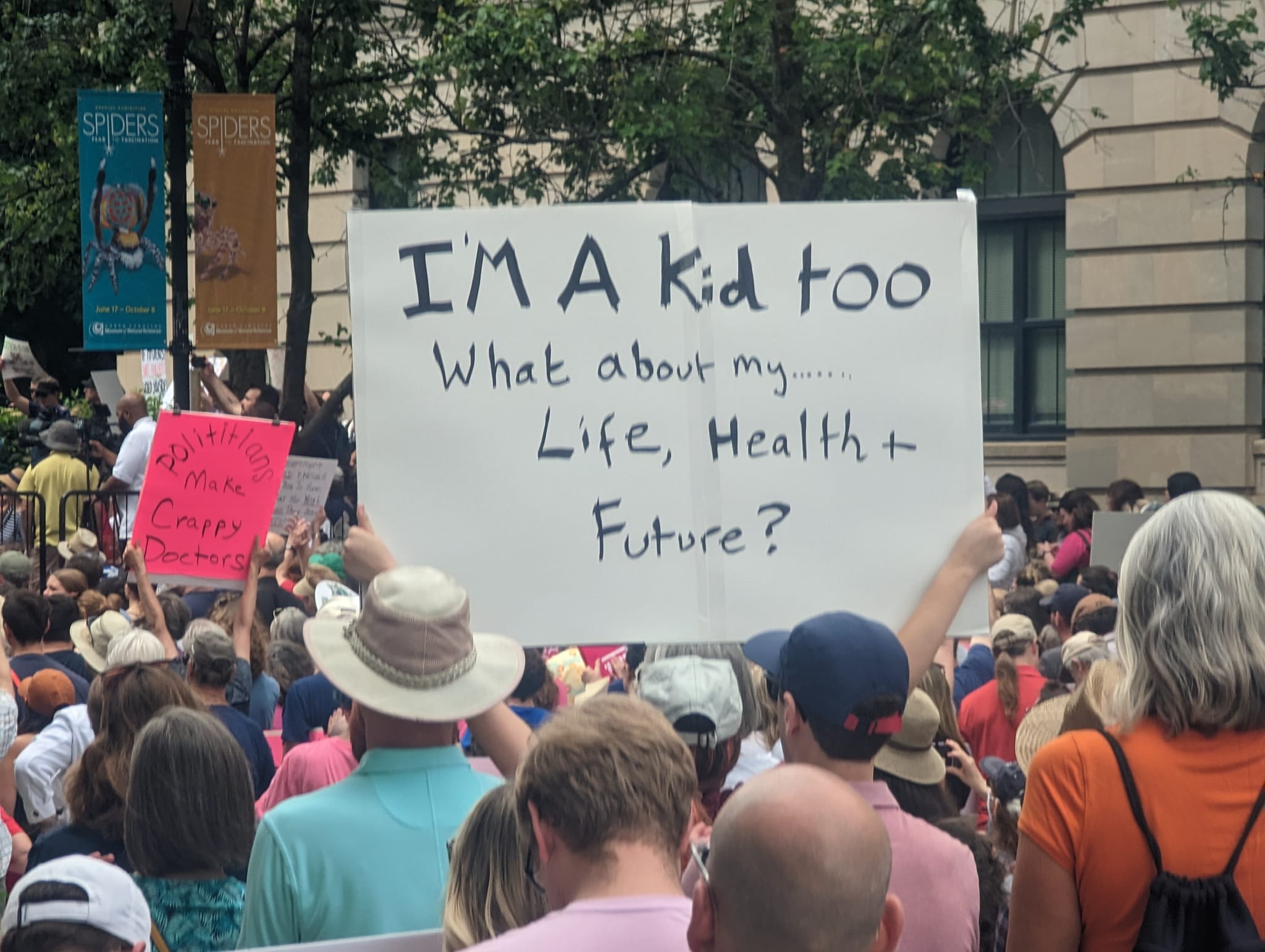 We spotted this sign last weekend in Raleigh while North Carolians gathered for Governor Cooper's veto and it got us thinking:
YEAH, WHAT ABOUT THE KIDS?
There's a lot of legislation being moved through the NCGA right now and none of it helps children. What are we doing as a society if we aren't focused on the kids we brought into this world with us?
For any of you who are parents, like many of us here at Down Home are, our kids are the world. And there's stuff they need. They need healthcare and decent homes. They need food and a good education. They need love and acceptance.
There's nothing being pushed through the NCGA that addresses any of that right now. In fact, the opposite.
We want to build towns and counties and a state that's not just good, but great for our kids.
That's what fighting for kids looks like not culture war bullshit.
There's a better way to do politics, North Carolina. But it's up to us to do it.