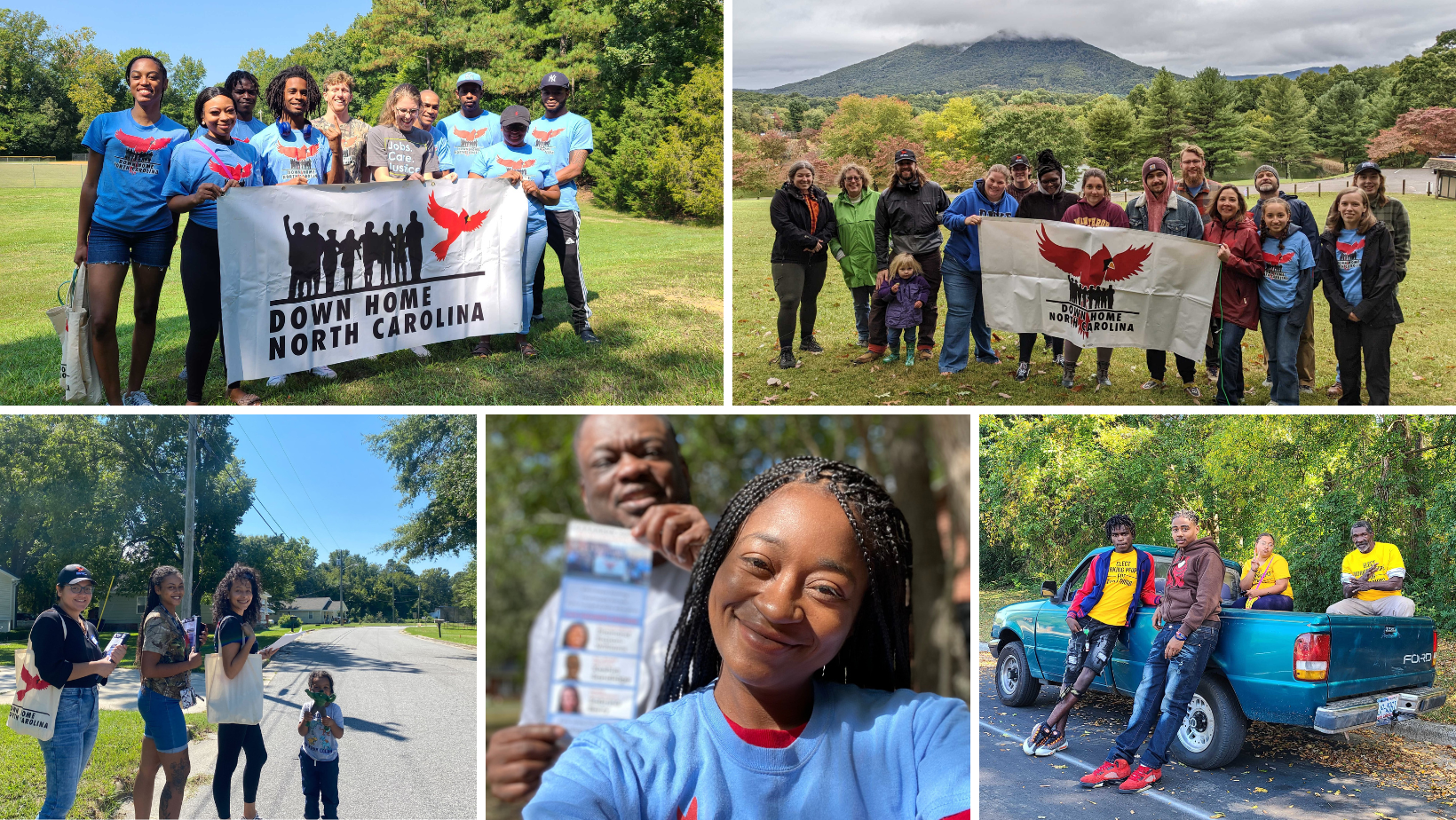 We believe that we will win. With polls open across the state, Down Home canvassers have already knocked on the doors of 2% of North Carolina's residents, and we're hitting our stride right when it matters. 
What does 2% mean? It means that we've knocked almost 100,000 doors in rural North Carolina and have had almost 30,000 conversations with rural voters who often have never been talked to about voting before. 2% matters when we have people-first candidates who are going to win by a handful of votes. 
With just 9 days to go until Election Day, Down Home has made the risky decision to go all in. Our canvassers and members across the state are fired up and ready to put in the hours (and steps!) to push past our goals and make sure our communities turn out and turn out strong.
What is it we are going to try to do this week? We are going to try and knock 40,000 more rural doors. 
To be honest, this decision is a bit of a gamble. It will stretch our organizational resources to the limit, but we believe in our people. That's why were are contacting you. We're asking each other: what can we put down in the next 9 days to win?
To keep us in this fight till the last door, we're asking our supporters to dig deep and send any extra support you can spare. We are taking the risk to push as hard as we can, and we are counting on our community to make that possible.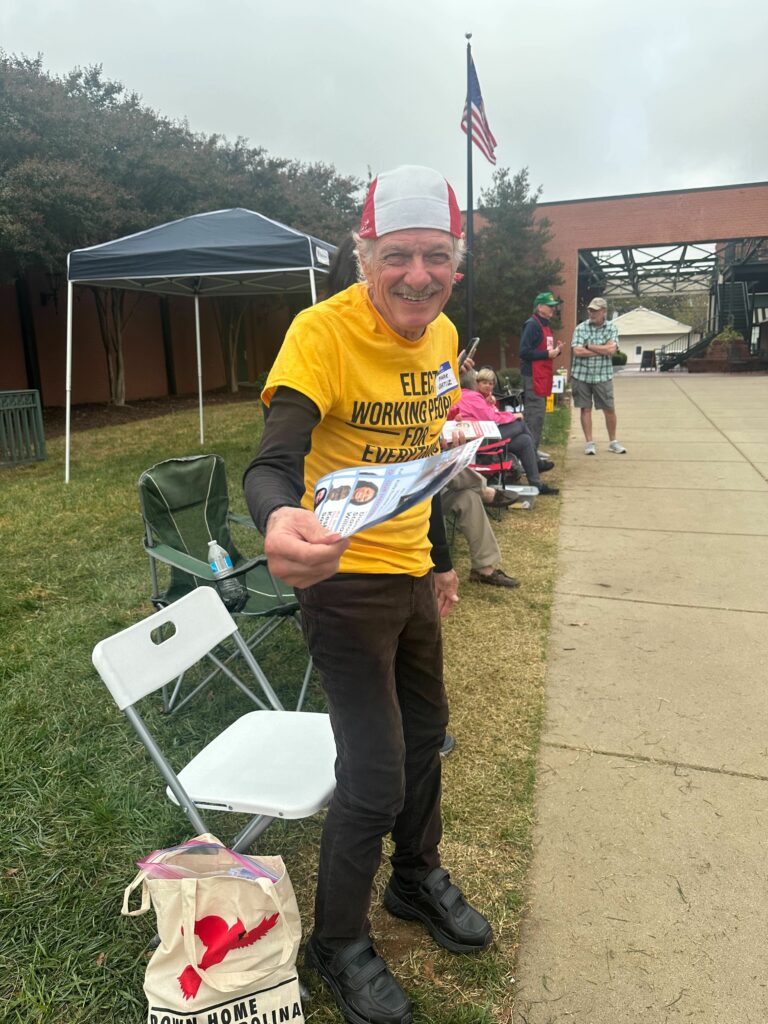 We know you are awash with asks for financial support and we don't take that lightly. It's likely you have never received a fundraising ask from us before. We also know that most of our supporters are poor and working class and that means money is tight. We get it. But, if you are able, you can become a member of Down Home at any giving amount here– even if you can just spare a dollar a month.
Everything is at stake in North Carolina. Early vote numbers are showing EXTREMELY close, winnable races across the board, with a dead heat in the US Senate race and defendable leads in the state level races that will decide the fate of abortion rights in NC. Our members have made 40 endorsements across the state, from school board to Senate, and we're fighting to win.
Today, 150 working class Down Home members knocked more than 4,000 rural doors across 8 counties. By the end of this week, we should be exceeding 5,000 doors per day and knocking right until the polls close on November 8th. We're doing everything we can, and we're asking you to help us keep this incredible capacity deployed and growing while we can still make the difference and win.
You can donate on ActBlue, or reach out to [email protected] to offer any financial support you can spare.