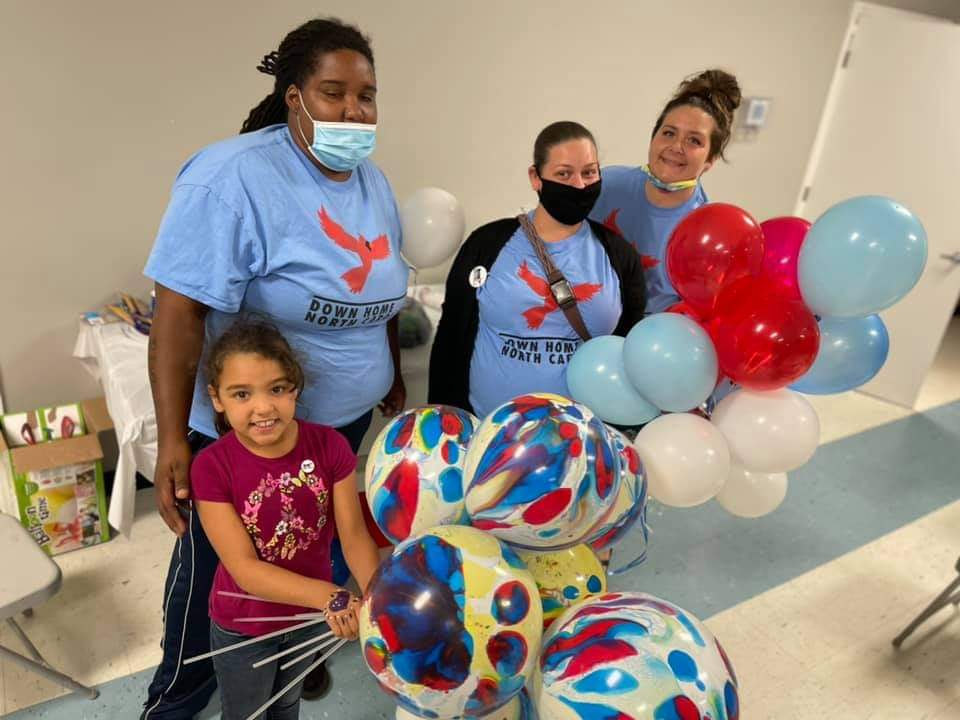 Let's be honest: North Carolina isn't an easy place to live if you are poor or working-class. Our state's $7.25 minimum wage, incredibly low unemployment benefits, and lack of worker protections gave us the distinction of the worst place to work in the United States (Oxfam, 2021).
Our conservative legislature has refused to expand Medicaid, creating an enormous healthcare gap for working families. Even in our most rural areas, housing prices are skyrocketing, childcare costs eat up a parent's earnings, and our social services and schools are being gutted by austerity. Meanwhile, the people in power do everything they can from dog-whistles to spreading disinformation to keep poor and working people divided, especially along the lines of race. 
These are the reasons why we want to build power at Down Home. 
These are the reasons we have to build power at Down Home. 
Building power in North Carolina means putting poor and working people at the center of our politics and our elections. We know that to make the changes we need, working people need to have a seat at the decision-making table both in their hometowns and also in Raleigh. Down Home utilizes local campaigning, deep canvassing, field programming, and member training to build multiracial, working class power in rural NC.
This is where you come in. 
Down Home members help guide our work and put it into action.
In an important election year like 2022, our members will be creating their local platforms, interviewing candidates, and voting on who to endorse. They will then help guide our work as we canvass, door knock, and create communications to get out the vote behind our endorsements. 


That's not all. Our members also help to identify important local issues that we should be organizing around, they work to bridge divides through deep canvassing, and they get trained up on important skills to influence local politics and impact change.
You can learn 10 more reasons why you should become a member here! 
Everyone is welcome at Down Home! Because we organize with poor and working people across race, we do everything we can to make our membership accessible to everyone. The cost to join is based on what you can afford. Some of our members pay a few dollars a month, some just a dollar a year, and some are able to contribute more. We are grateful for all y'all.
Ready? You can become a member or renew your annual membership in just a few minutes by clicking here!