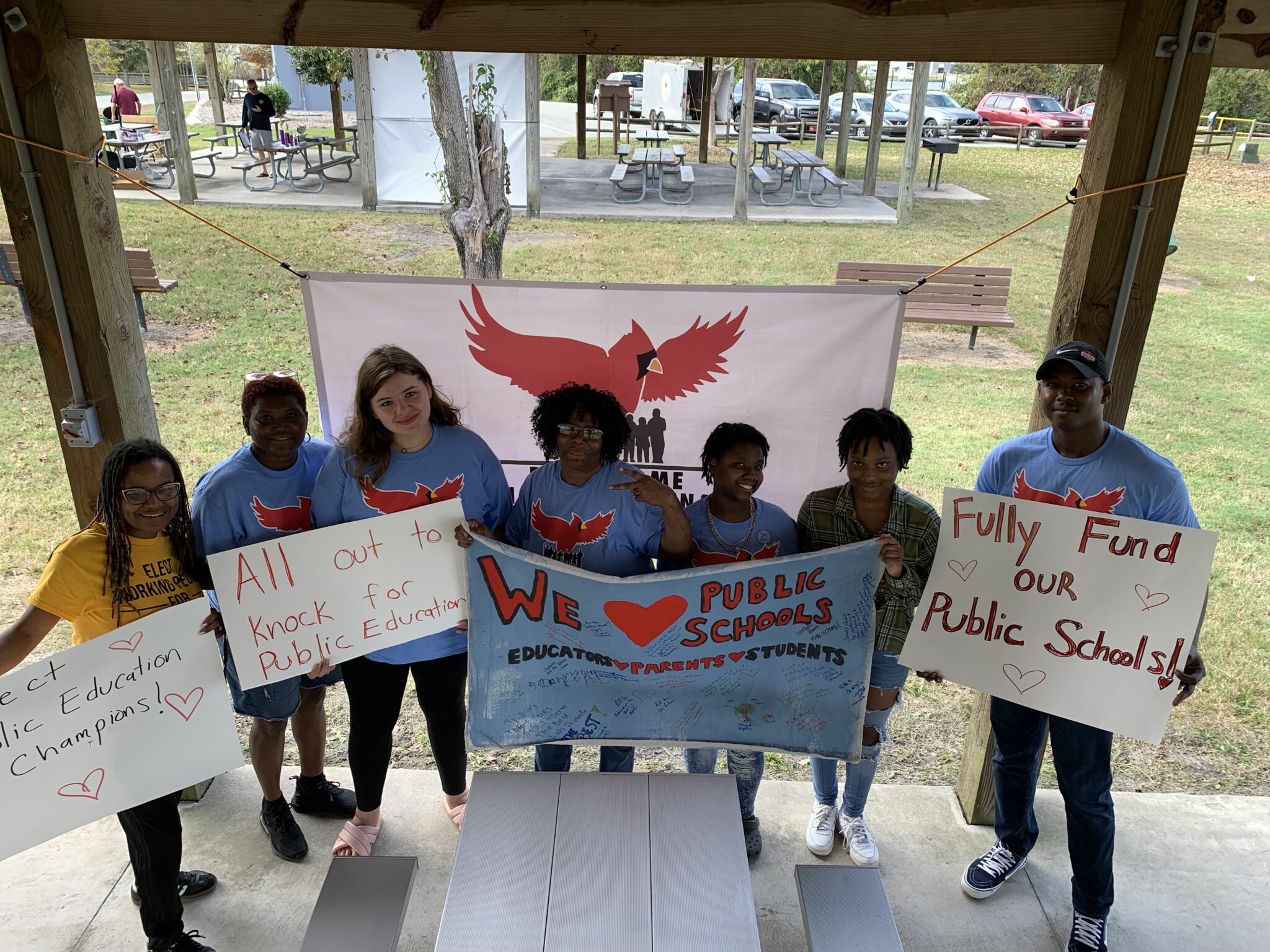 You know who some of the most dedicated organizers out there are? Parents. 
We have a lot of theories behind this as to why, but the one that stands out is the obvious ones: Parents think A LOT about the future and what kinds of communities we are creating for our kids. 
But parents are just thinking about the future, they are also thinking about right now. They are thinking about what their kids are doing in school, what they are learning, how they are getting along. They are thinking about how well that school is equipped.. from the library to the gym.. and how we can offer the best… the absolute best… to our children.
That's why our members organizing for public schools have been busier than popcorn in a skillet. We're building local teams and showing up at school board meetings all across the state, all while fighting the extremists dumping on our kids and their future. These local teams are the first line of defense. When Proud Boys show up at a school board meeting, like they did in New Hanover and Robeson counties last month, they disrupt the process and get lots of attention but they never represent the needs of working families.
We're also watching HB187, North Carolina's version of an anti-CRT bill which would prohibit teachers from promoting concepts that suggest America is racist or that people are inherently racist or sexist. Down Homies have spent a long time learning about our state's REAL history, and we know that these culture warring politicians are just playing games. That said, we also know HB187 has passed the House already and is headed to the Senate– and we are building a response team on standby in case we are needed.  If that sounds right to you, you should join us for our APRIL HEAL TOGETHER call on April 27th where we will be discussing this, and more.  Register for that call here.
But maybe you want to know what we can do to be pro-active instead of always on the defense? If that's the way you are thinking, well, its the way we are thinking too. If you want to build a team in your local community to show up at school board meetings as part of a growing movement of parents and educators statewide, then come on our to our Public Schools Strong training April 19th (online) to get more information about how to monitor your school board, respond to emerging issues, and create a team in your town. Register for that training here! 
Let's stay vigilant about getting our kids the education they actually need and deserve.