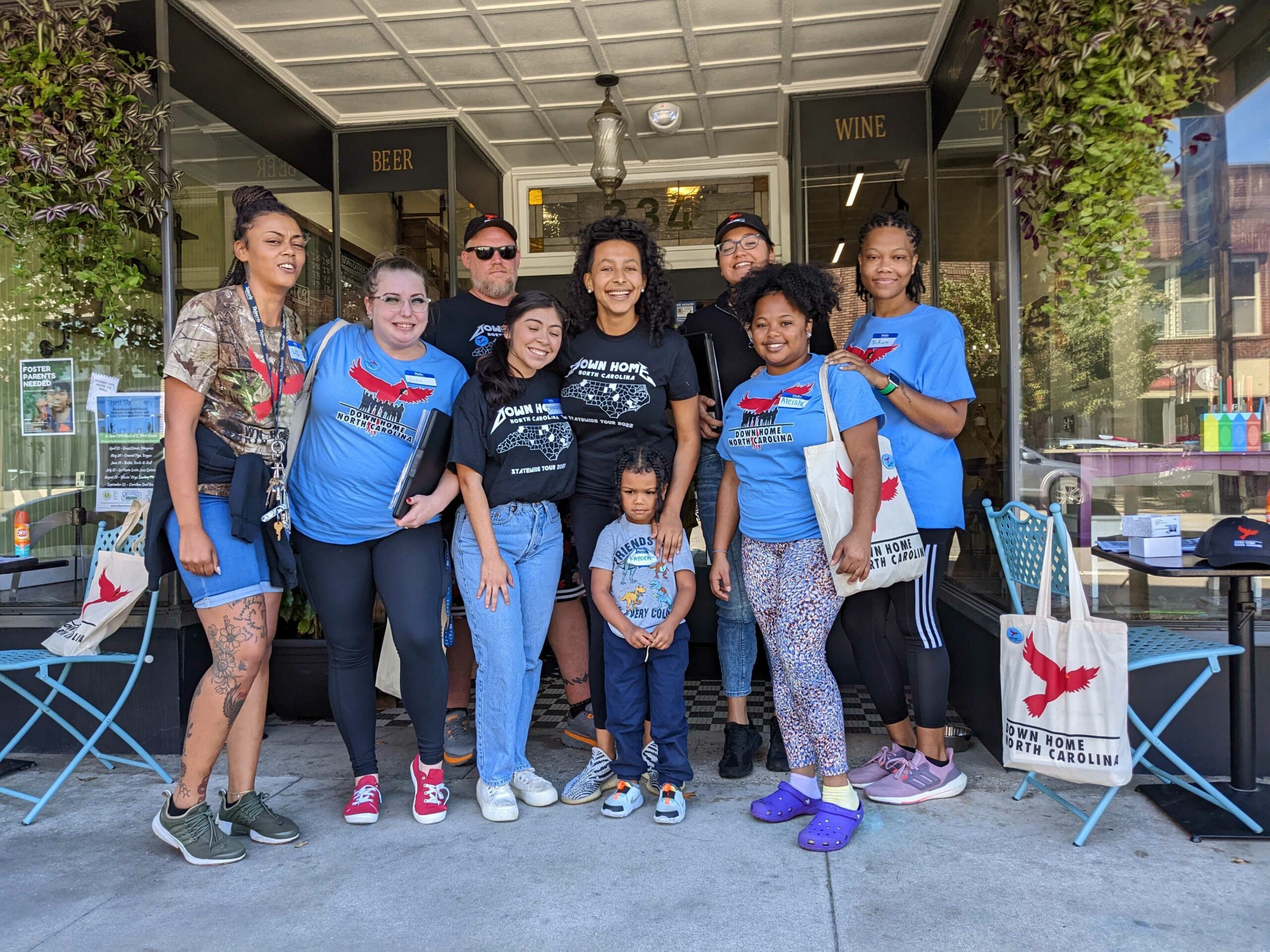 Above: Some of the Johnston County team ready to mobilize voters this past summer
Not every movement starts in a Pizza Hut, but this one sure is. From the outside looking in, it is an unlikely crowd. Gathered together tonight are 70-year-old elders, a retired police officer, a trans disabled veteran, a grocery store clerk, and a three month old baby. The room is multiracial and multigenerational. Some folks have driven here in minivans, some have come in old pickup trucks. This is a meeting of Down Home's Johnston County chapter and it's a group that could only be created here.
A big rural county that is rapidly suburbanizing due to its proximity to Raleigh, Johnston County is considered deeply conservative. But the people in this Pizza Hut represent something new and different. And far from feeling alone, they have found each other… here.
Johnston is a hard place to win in. Far right extremists ran and in some cases won here. Republican voters far outnumber Democrats. But the people in this room had thousands of conversations with their neighbors and cut into the margins, helping defeat a far-right Trump-endorsed candidate and block him from representing them in Washington.
Tonight, the team is planning for the next year. Members are giving updates from their local co-governance group, while others pass around a sign up sheet for the public schools working group.
Here and in rural communities all across the state we have had wins this year, but there's still so much work to be done. Our work for 2023 is big, ambitious, and aspirational.
We are playing the long game. We all need to lean in.