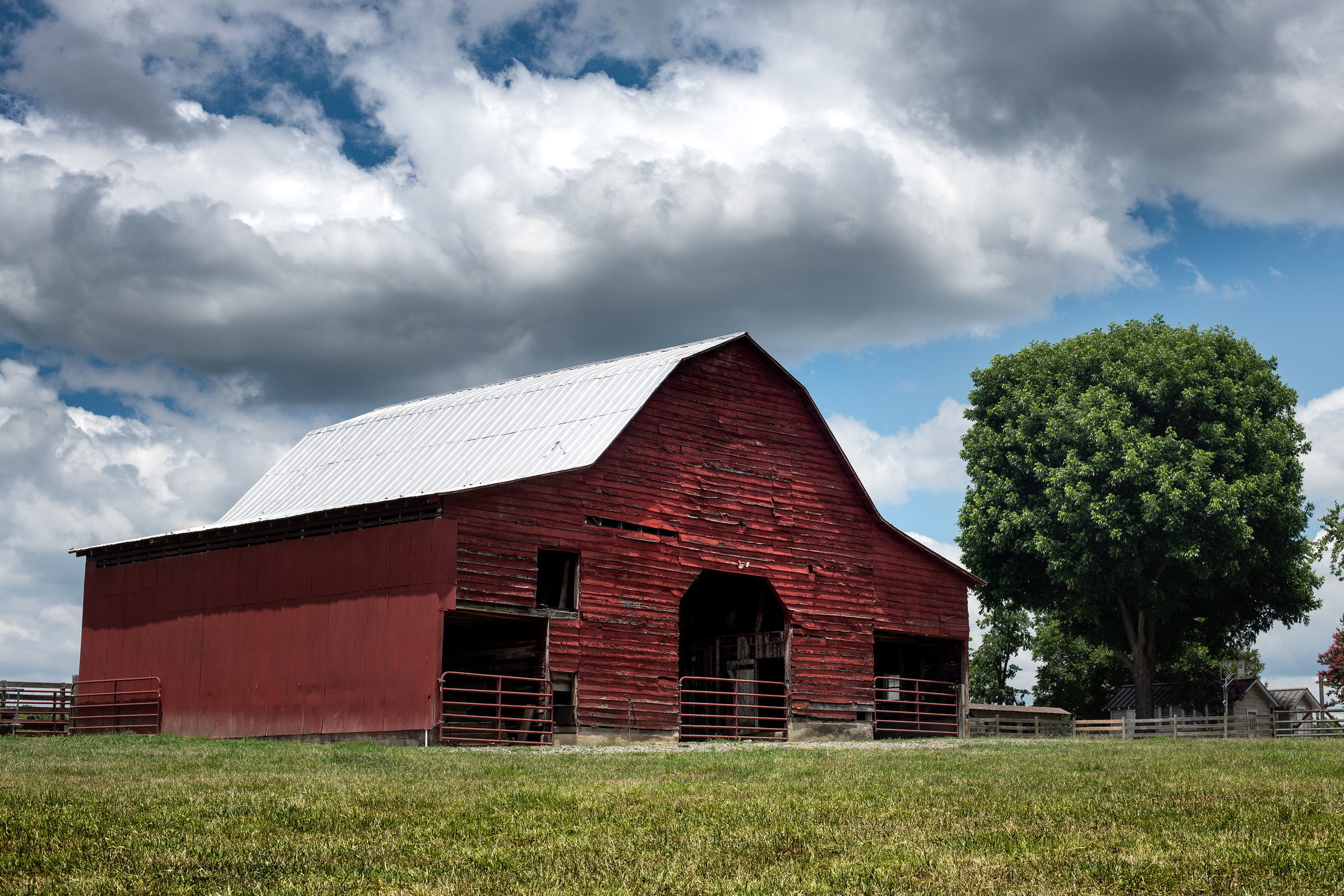 Alamance County is in the center of North Carolina and at the center of Down Home's multiracial rural organizing. It's where we started, and where we've grown the most. Which is why this year's election was so devastating. None of our endorsed candidates won.
But there's a flip side, says our Alamance Field Manager Christine. "We went all out. We had over 10,000 conversations with voters," she says.
"We have never done that before in the history of Alamance. We had people pulling double and triple shifts. We had people bringing their children with them to canvas for 6 to 8 hours. And those children, many of whom offered testimony at the doors, were often the people who convinced voters to go out and vote. We were all in."
Because of Down Home's history in Alamance, the opposition saw the threat our candidates faced and spent a lot of money – and sent a lot of bogus, fictional attack ads that got national coverage – to take down our candidates. The struggle got more difficult because our opponents knew they had to play dirty and spend big to defeat our working class movement.
But this only deepened our organizers' and canvassers' conviction and commitment to changing Alamance. Our opponents had to lie and attack and spend in order to win. But it was devastating to see that our member-endorsed candidate Ricky Hurtado only lost by 588 votes.
"We built a base," says Field Organizer Ann. "With our candidates Kelly White, with Seneca Rogers, with Anthony Pierce. It's not a loss, we just have to come back and fight harder. Our team caused racist sheriff Terry Johnson to reach deep in his pockets to maintain his footing. We will continue to multiply. We shall build! And still, we rise!"
Field Organizer Bryant also points out one ray of sunshine from the election in Alamance. "While the results of the major races were a little deflating," he says, "there were some bright spots in several areas like my long time friend Rev. Donna VanHook [and Down Home Fellow] winning her race for Soil and Water. We are all extremely proud of her and she's very deserving."
Alamance is a quickly changing political landscape
Down Home went hard in Alamance this year. We totally invested in our local community members, two-thirds of whom were new to canvassing. And those people went out to purposely make one to one connections with their neighbors. And talk to them not only about the stellar candidates, but also to talk about the prospect of permanently carving out change in Alamance County on very deep levels. We knocked on 30,490 doors and had 10,933 conversations.
The number of voters were up this year compared to the last mid-term in 2018, but the percentage of registered voters turning up went down. This might reflect the fast-changing population of Alamance, which is positioned between two major metro areas and has experiences growth from people seeking affordable housing near Greensboro and Raleigh/Durham.
Out of 113,372 registered voters, 53.15% (60,253) actually cast a ballot. The number of registered voters since 2018 grew by over 10,000.
"People asked for change and we had candidates on the ballot that represented that," says Field Organizer Bryant, "and they worked extremely hard to show they were ready to provide it. Unfortunately, just over half of eligible voters exercised their rights."
In talking with residents when we canvassed all summer and fall, says Bryant, they all wanted to see lower housing costs, schools that were renovated and equipped, teachers paid properly, and affordable healthcare.
"Why the number of ballots didn't reflect that enthusiasm for change that we've heard residents asking for is a question that keeps me up at night," says Bryant. "Yet, it's one I'll never stop trying to answer."
In 2020, Down Home helped elect Ricky Hurtado as the first Latino Democrat to the North Carolina General Assembly. This year, his opponent ran attack ads that Photoshopped Ricky wearing a "Defund the Police" t-shirt. Even though it was a fake ad, it how the opposition is ready to use dog whistle politics to stoke the flames of division. Hurtado's loss by a mere 588 votes this year means there are no Hispanics in the NCGA now.
Alamance members endorsed Cheri Beasley for U.S. Senate; she got 43% of the vote in Alamance and lost with 47% statewide.
Our NC Senate candidate Sean Ewing lost with 42% of the vote; NC House candidate Ron Osborne received 37% of the vote in his district; County Commission candidate Anthony Pierce came in third with 27% of the vote.
And, in a true disappointment, racist Sheriff Terry Johnson, followed by scandal after scandal, emerged victorious against Kelly White, Down Home's endorsed candidate. It was the first time Johnson has been challenged in 12 years, and he had to lay out a lot of cash and truly play every card he had to come away with the win.
"But Terry Johnson is on notice," says Christine. "And now he knows he's on notice."
Coming back harder than ever
The next chapter in Alamance is going to be holding our elected officials accountable. After canvassing and being neck deep in electoral work, now we are mobilizing.
"The real work has begun," says Christine. Now we're educating, now we're demanding. And we won't back down.
"The hardest thing to hold is what happens next," says Christine. "It's also the most exciting thing to hold because we are angry and frustrated and we demand accountability. So we will show up at those county commission meetings, and those school board meetings. Because they serve us, and not the other way around. And we will be loud."
Organizer Bryant has a broad perspective on reaching voters. "One of the biggest obstacles we found during canvassing was voter education and why it was important," he says. "Some residents understood immediately what the ramifications would be, but others honestly won't care until it affects their household."
So voter education becomes even more important along with helping residents understand what's at stake – and how the game is played.
"I want to tap into the independents," says Bryant. "Our base will show up. We also need to reach young people and the large population of people with a felony on their record that now have their voting rights restored."
"And with the foundation we built," he says, "the future is really bright for us."
READ NEXT: How Rural North Carolina Just Prevented a Supermajority and Saved the Governor's Veto