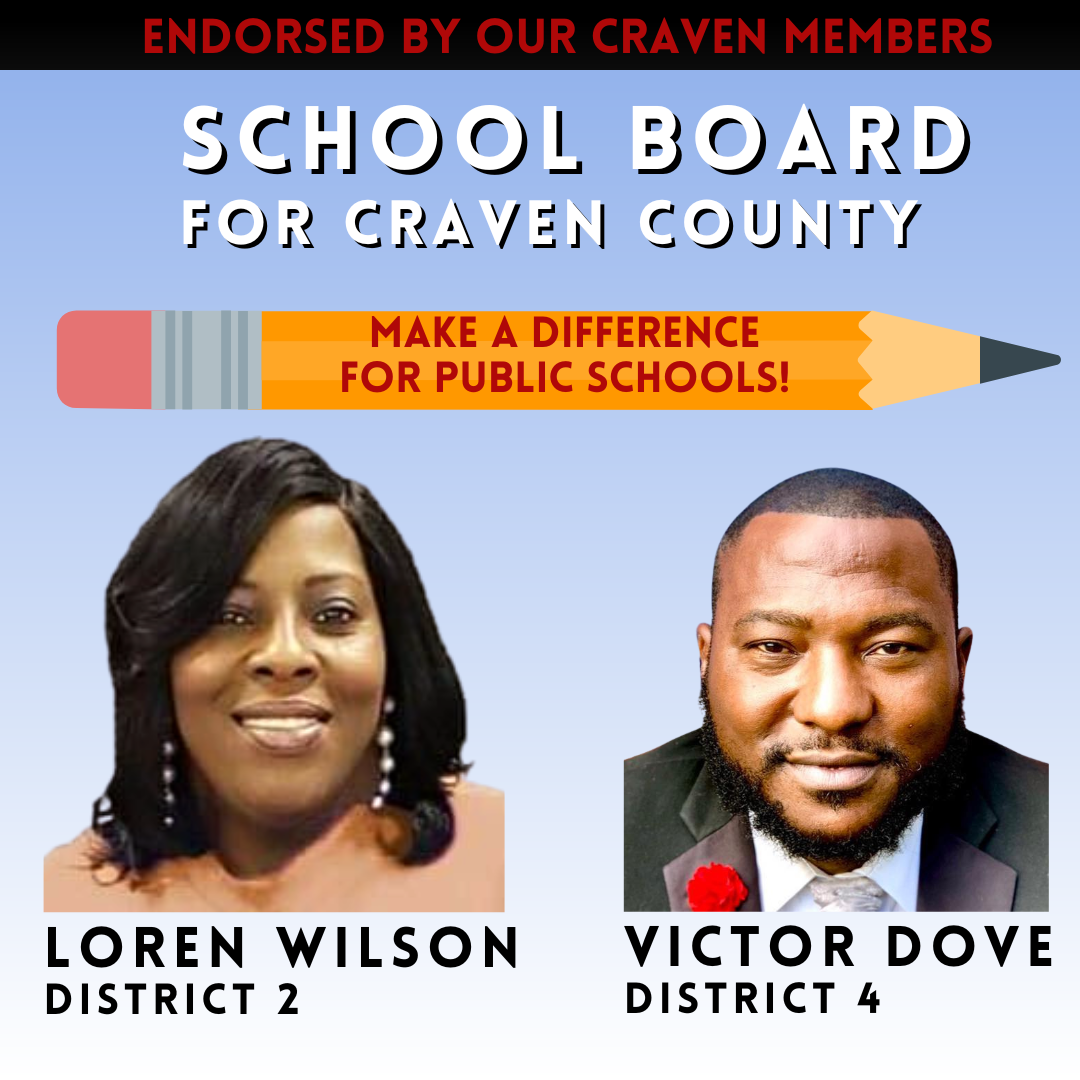 Our members in Craven County have endorsed two trustworthy public-school advocates for the Craven County school board. It is their recommendation that you vote the candidate in your district in this important election. 
These candidates will focus on giving our schools the resources they need, supporting educators, and keeping our students safe. They stand for things such as fully funding our public schools, making sure that our teachers and school staff are treated with dignity and respect, and creating an educational system where all children can be their authentic selves, learn, and grow. They won't let the manufactured outrage or culture wars that have been leveled at our schools distract them from what is important: Education.
We are at a critical moment in history. Public education is under attack. But we need advocates who see our public schools are the place where real democracy and better lives can be created. Let's focus on education as a common public good, and not another place for political battles to be fought.
For these reasons, our local members have endorsed:
Loren Wilson in District 2 and Victor Dove for District 5.