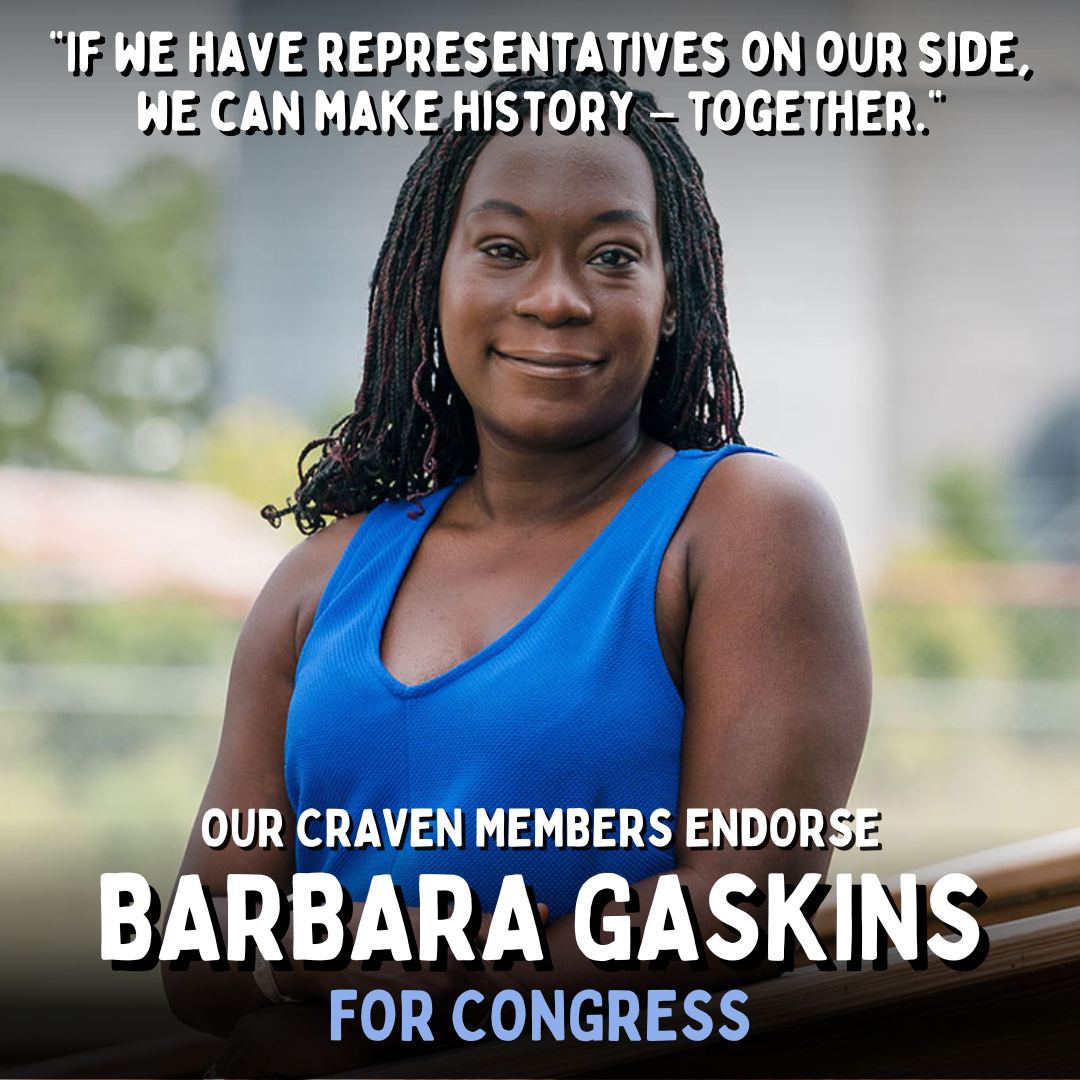 Eastern North Carolina needs a representative in Congress who is in touch with the struggles and needs of working people. For too long, politicians have made empty promises and not delivered. Barbara Gaskins wants to change that. 
"This Country was built and continues to grow on the foundation of the American Dream," she says. "We can live up to this dream, but we must come together and close the gap between promises made and actions delivered."
That kind of attitude and approach is why our Craven County members enthusiastically endorse Barbara Gaskins for U.S. House of Representatives Seat 3.
Here are Barbara Gaskins' priorities when she gets elected: 
Invest in education, which benefits not just students but the entire community
Rebuild the middle class so agriculture, blue collar jobs, and innovation can thrive
Reform the criminal justice system so it's actually fair, effective, and durable
Create more affordable housing and better infrastructure 
Barbara Gaskins has a proven record of success. She's created a transformative nonprofit working with prisoner reentry and criminal justice reform. She's done grassroots program management and community alliance building. She's a visionary leader focused on community and improvements for everyone in Eastern North Carolina. 

This is why our Craven members fully endorse Barbara Gaskins!
Countdown to the election!