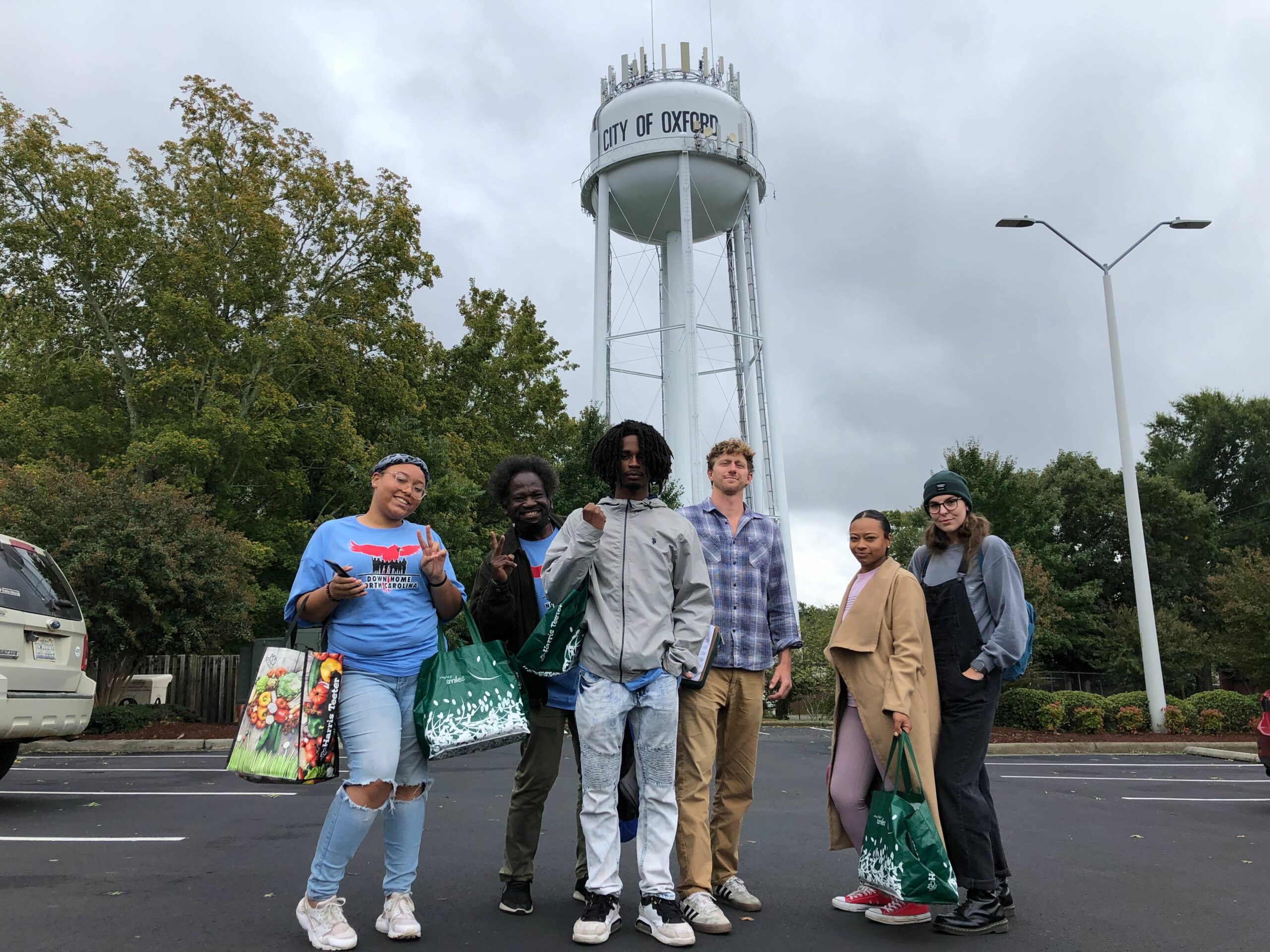 By Esperanza Peral, Down Home intern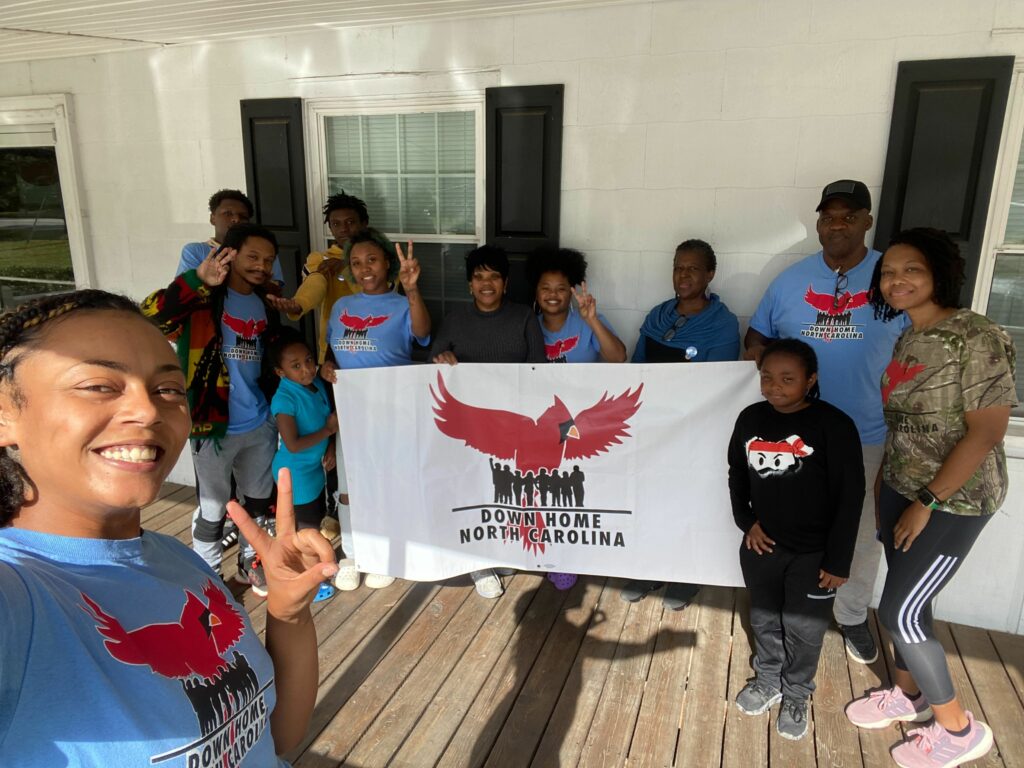 Field team organizer, Liz, and her team get ready to knock on doors out in Johnston County, NC!
On one of the doors knocked, we met a new North Carolina resident who had just moved into her late mother's home. We talked through some of our concerns going into the election and plans of action to vote. "Wow, y'all are ACTUALLY local," she said, pleasantly surprised as we informed her of our endorsements, "I've been seeing so much about the election but hadn't got to talk to anyone about it." 
We spoke with one voter who already had a lawn sign for our endorsed candidate. We became quick friends, and as we continued to canvass around the neighborhood, he gave us tips on who'd be home or interested in our flyers. Another neighbor drove past us and asked if we were Down Home NC folks. He was familiar with the organization and excited to see us in his neighborhood. From just a few minutes of conversation, these voters were happy to welcome us into their community and eager about our work.
One voter we met through phone banking said he has never been involved much in local politics but knows a lot is at stake with the upcoming election. He was encouraged by the idea of having conversations with voters of different backgrounds and the concept of deep canvassing. Following our call, he inquired about volunteering himself.
The voters we meet are connected to local elections in various ways, some new to the town and some rooted in its foundation. Yet despite these differences, we hear similar concerns about Medicaid access, reproductive rights, economic issues, and education. From their stories, we hear that people want someone to fight for them and their families. They yearn for a local government that actively listens to their needs and plans to take action.
Local politics should be personal and accessible. Through these conversations, we hope to encourage that narrative. It allows us to connect with our neighbors authentically. And with each connection built, we grow stronger together. No one knows our community better than we do. No one is more equipped to fight for our community than we are.
Volunteer to canvass!
Help us turn out rural voters!
Every vote counts in an election like this one. Just a few hours of your time could help swing an election. We're serious. 
Find a volunteer event near you!
Countdown to the election!