Looking for working class heroes?
It's been a busy month at Down Home!

Last month, our members launched new chapters all across the state, from up in the mountains all the way down to the coast. We gathered together in fellowship and over good meals (lots of cornbread and macaroni and cheese), but then we rolled up our shirtsleeves to get to work.

2022 is a huge election year in North Carolina. There is so much at stake: Women's rights and healthcare on the ballot, housing and the minimum wage, voting rights and our public schools. 
We know that we need to win local races to get working class people into office who will work with our members to enact helpful and healthy policy and change; we also know that we have to prevent a super majority in the NCGA or our rights could be on the line. 
Down Home members come from diverse backgrounds and hometowns– many even have different political ideas and persuasions. But they all agree on one thing: North Carolina's working class people need a voice at the ballot box in 2022. 
That's why our members have spent the last month working in co-governance groups to figure out who they want to endorse in 2022. Down Home's endorsement process is simple: 
Our members research local candidates and invite them to either fill out a survey or participate in an interview 
Our members carefully create the questions they want to ask each candidate, and rarely do they serve up softballs
The co-governance group selects which candidates they want to bring back to the larger county chapter to recommend for endorsement
At the monthly chapter meeting, members vote by a simple majority on the endorsements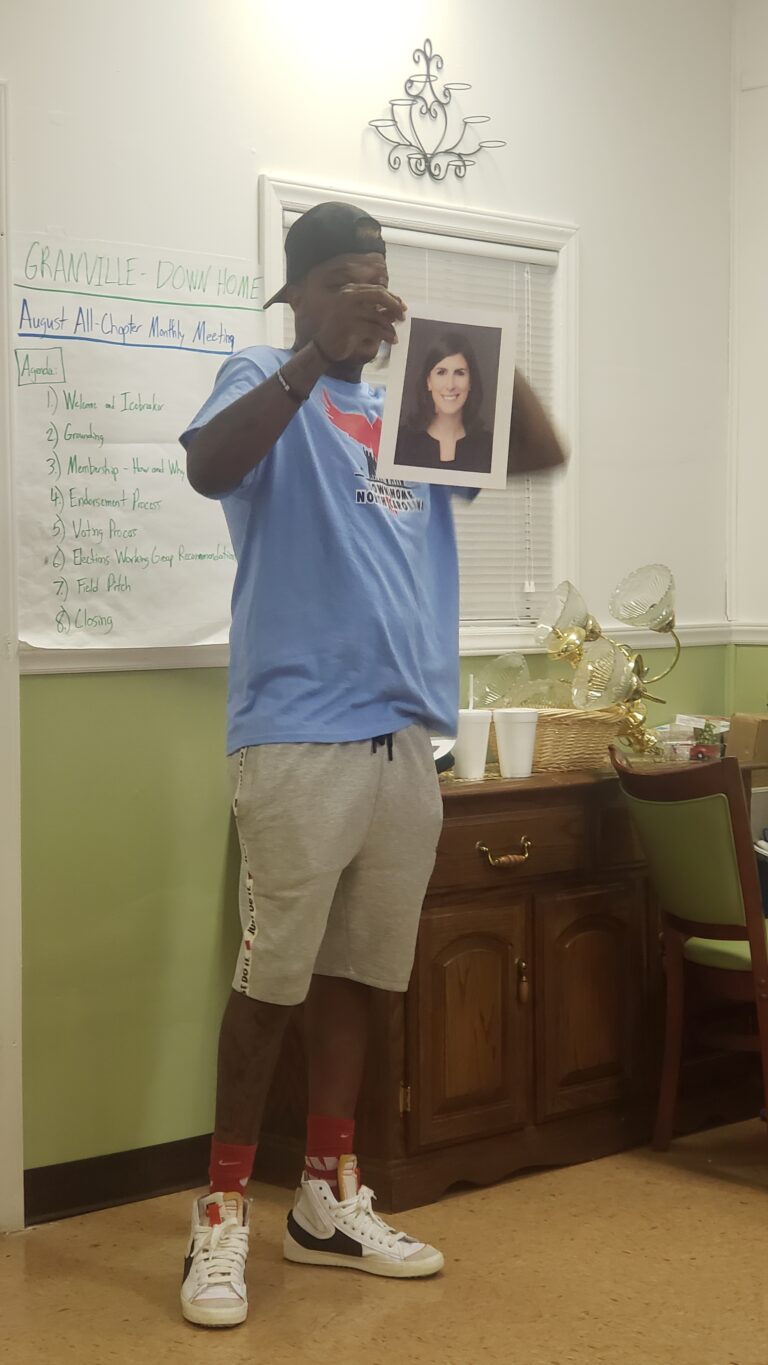 Above: Down Home member Jason Duncan of Granville County introduces a candidate for endorsement at the local chapter meeting. 
Above: Courtney Crudup, of Granville County, discusses a candidate.
What does an endorsement do?
Once Down Home county chapter members vote on their local endorsements that unlocks the team and resources of the organization to help support the member's choice. 
Our field team and canvassers will knock doors, phone bank, and work to turn out the vote– hosting a series of Super Saturday volunteer days, candidate forums and other events. 
Our communications team will help members create handouts, resources, and information to support the candidates they have selected. 
And of course our members play a huge role in all this work and guide us along the way. 
What does it take to win?
If we are being honest– a lot. But a lot has never been too much for our members! Our members don't just vote on endorsements and then vote again in November– they do the leg work in between. Supported by our field organizers, members will be knocking doors, making calls, hanging up posters, and holding events to help get the word out about their candidates. Our members are the perfect liaisons because they live in the community, know their neighbors, and hold local trust. 
We also know that many local elections are won by just a handful of votes– one Down Home member who ran for a city council seat tied another candidate and only loss on a coin toss! Other candidates win by just a handful of votes. That's why our members work matters so much… knocking just a few more doors can actually help a candidate win!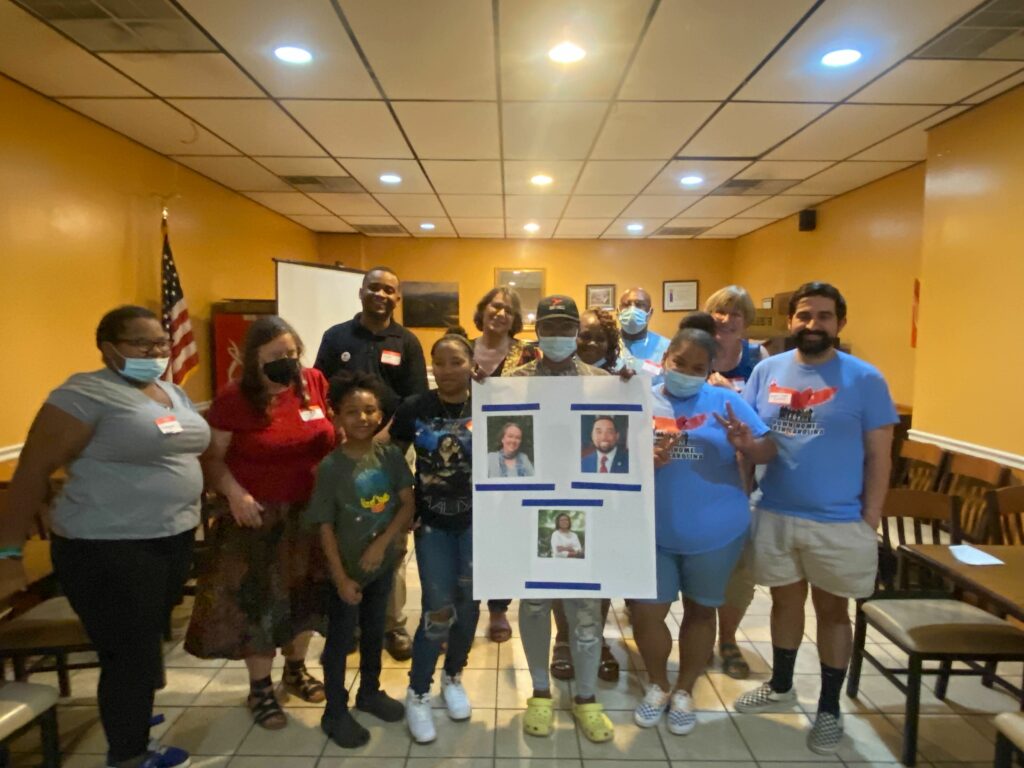 Above: Person County members after their vote! 
Want to help get your candidate to win?
Join your local Down Home chapter as we phone bank, knock doors, host town halls, and put on events. Find our upcoming events and meetings below.