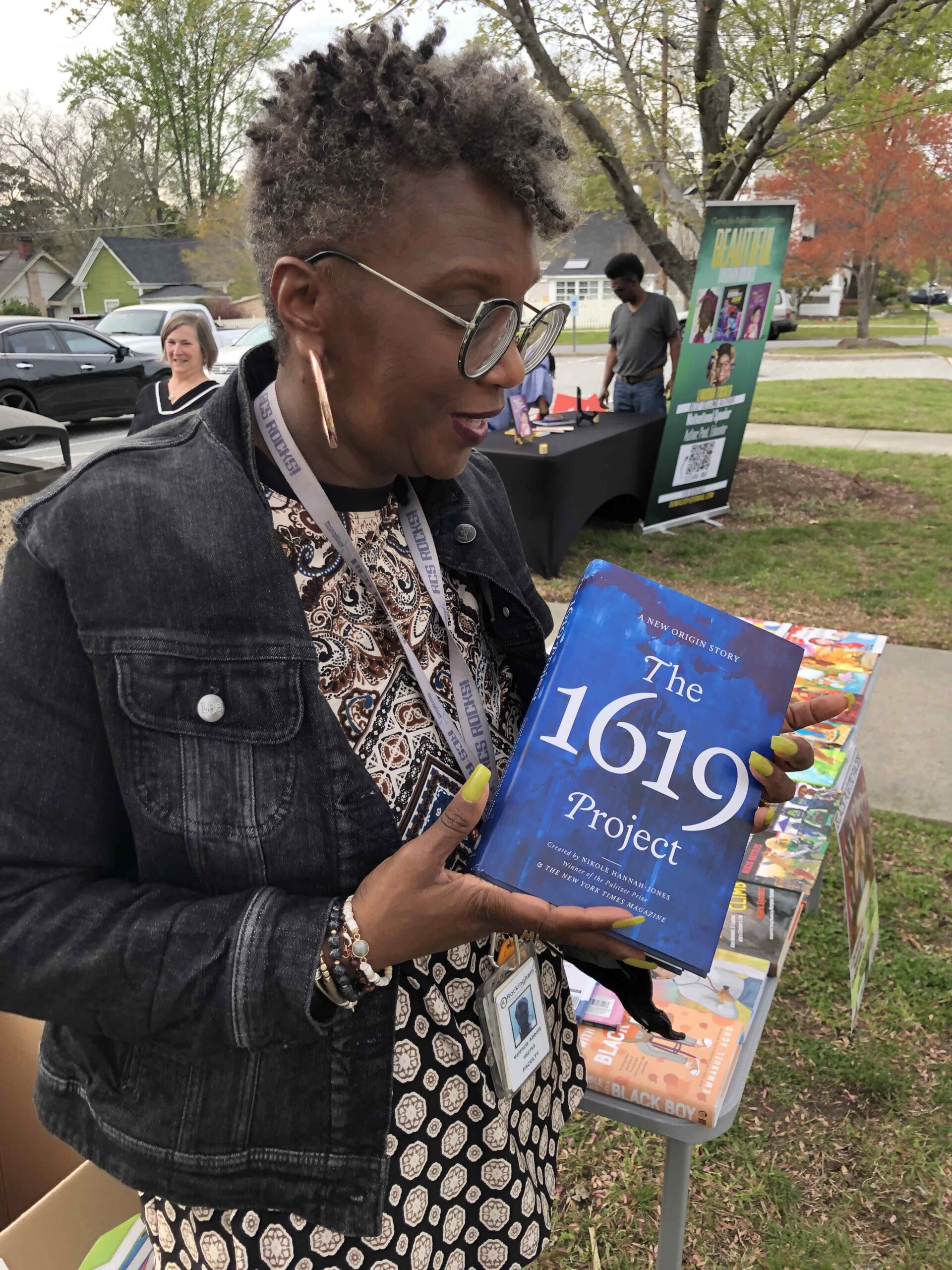 "I read books because it opens the world," says Valencia Abbott, a history teacher from Rockingham County. She expressed the need for real history with real facts. She came to the Schools Need Books event in Greensboro armed with boxes of the book "The 1619 Project," which places slavery and its legacies at the center of American history.
About Schools Need Books
Abbott was attending one of a series of events called Schools Need Books meant to bring positive attention to the librarians and staff working to bring books and learning to kids in public schools. During a time when public schools are under attack and books are being censored, parents and educators showed up to assert the need for education. Desperately underfunded for years, schools need books — not book bans.
April is School Library Month and the series of events will culminate in an online event recognizing librarians and staff nominated by people just like you. Have a nomination? Head to this easy form to tell us about the hardworking people in your public school library. They will be eligible for a gift card to buy much-needed materials in their media center!