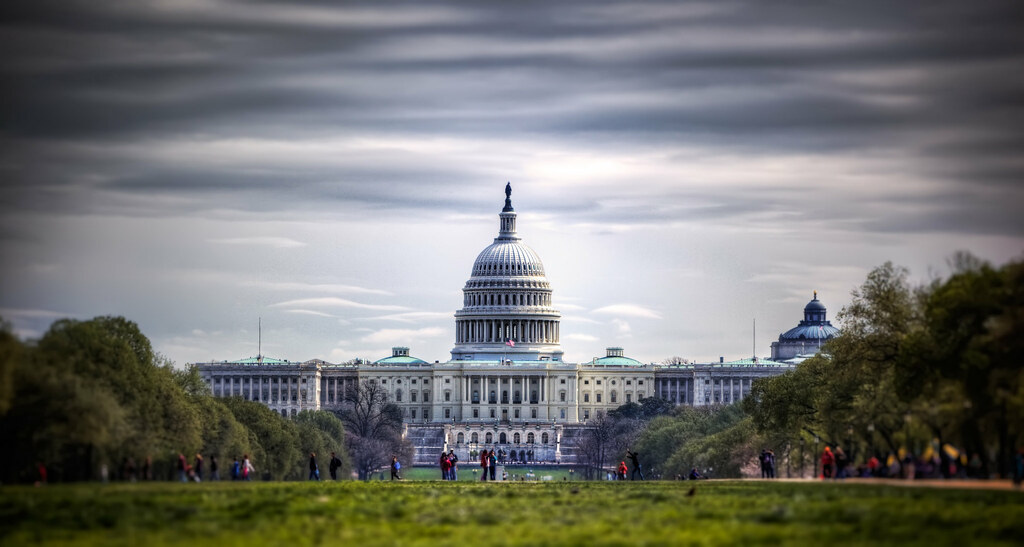 From our Co-Director, Todd
Last week, we showed up at our schools, gyms, and public buildings to cast ballots in the 2021 municipal elections. We voted for races that are close to home, for mayors and town councils. And, at Down Home, we talked to our neighbors and knocked on doors…nearly 8,000 of them over the past few weeks. I am in awe of our members and our team. 
Up over our northern border, big changes were in store for Virginia. Voters there sent their state in a different direction, placing their state's governorship in the hands of an ultrarich financier who campaigned using racial dog whistles. Virginia's election results have likely ended, for now, a government that was making major progress toward tangible, real wins such as higher wages and expanded healthcare access. 
The talking heads on the news are doing what they do. They are trying to read the tea leaves of this election to predict the next one. There is no question that the 2022 midterms will be a big election for working class folks here in rural North Carolina. Will the US Senate change hands? Will we see the return of a supermajority in the NC legislature? Are we on course for a national retreat from the fight for healthcare, fair wages, and healthy communities?
We don't know the answer to these questions, but we do know what is possible.
Understandably, what happened in Virginia and what is happening more locally (for example, at our school boards) has a lot of people worried and looking for answers. If you've been worrying about what comes next, we'd like to offer some wisdom from Down Home's founding, way back in 2017:
"No one is coming to save the day. It's going to have to be us."
At Down Home, we continue to believe that an organized community is our best shot at keeping each other safe. When we come together, we have a stronger voice in decisions that impact our lives, whether they be at the city council or at the state capital. We believe in a large, ambitious movement in which everyone has a place. That's how we will get where we want to go. 
The recent elections indicate that there may be hard days ahead. We won't win every election, but we will win some. And if we organize with intention and with righteousness, we will make progress toward power even in those races we lose.
That's what happened last week as the votes were counted in Alamance County, one of the first counties Down Home began working in. In Gibsonville, a working class candidate triumphed over racial intimidation to win election to the board of aldermen. Another Down Home member was elected to Elon's board of aldermen. Meanwhile, three miles up the road in Burlington, our members shared in disappointment as Dejuana Bigelow's historic working class campaign to represent East Burlington on the city council fell short of a win, but we know her campaign moved us all one step closer to our vision of justice.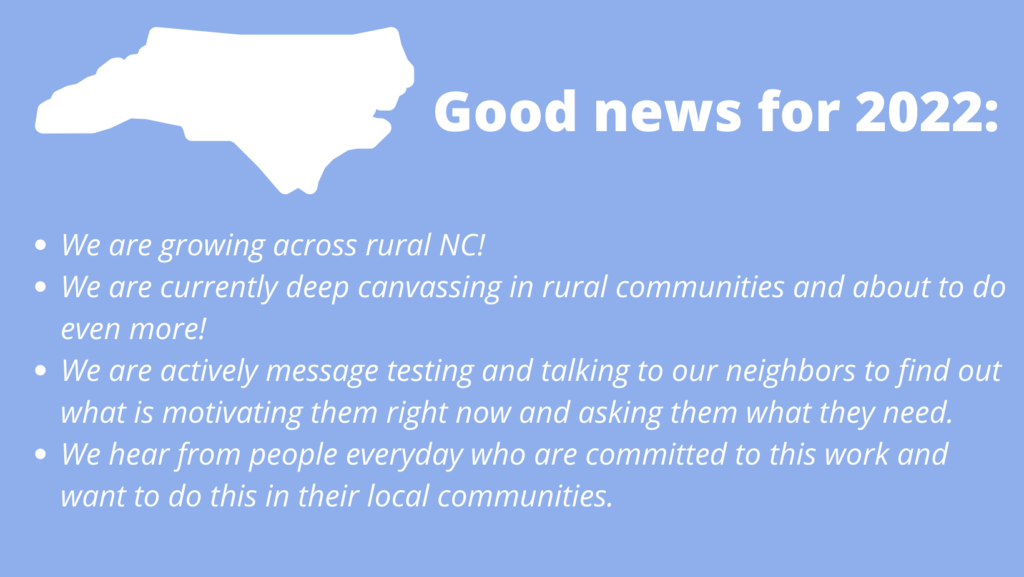 Alamance is an example of how we build power. Our members have built powerful campaigns there around bail and criminal justice reform. They've hit the streets knocking on doors talking to their neighbors about local elections. Voter turnout in the municipals increased by an incredible 6%! They have faced extreme opposition. But they have had wins, and each win is a building block towards the next. 
We have no hot take for you on the most recent elections, but we do see– and feel– our movement building. Our best advice to anyone out there in rural North Carolina right now: Find an organization that shares your values and gives you a chance to make an impact. Then show up…a lot. Get to know your neighbors. Learn to knock doors and canvass your hometown. Bring others in. 
Every election cycle the lesson we learn is this: We need more collectivity. We need the bigger we. We have a big fight in front of us in 2022 and Down Home is preparing for it now. 
We can't wait to work with you. We can't wait to organize with you. 

As we prepare for 2022, Down Home is growing our team! We have some really exciting new positions open on our website currently and will be adding more nearly every week. We hope you will check them out and see if anything fits with your skills and your vision for North Carolina!