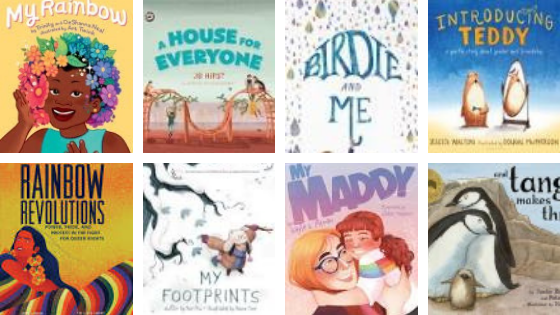 This blog post was written and submitted by Megan Tarver
Looking for some books to read with your kids during Pride month (and beyond)? Here are some favorites from our house!
1) My Rainbow by DeShanna & Trinity Neal – When we read this brand new book about Trinity and her desire for the perfect rainbow wig, it went straight to the top of the list.
2) Rainbow Revolutions: Power, Pride, and Protest in the Fight for Queer Rights by Jamie Lawson and Eve Lloyd Knight – This beautifully illustrated book helped us learn together as a family about the fight for queer rights, covering such subjects as the AIDS crisis, Harvey Milk, Stonewall, and many other topics told through 2-page profiles.
3) Be Amazing: A History of Pride by Desmond is Amazing – Desmond tells us about his personal story along with a history of pride.
4) I'm Not a Girl by Maddox Lyons – Maddox knew that something felt different but he didn't know how to tell his parents until other kids helped him to find the words.
5) Sam! By Dani Gabriel – We love seeing more stories about trans kids showing up on our library/bookstore shelves. This book includes some insight into sibling relationships for trans kids.
6) My Maddy by Gayle Pitman – One of the few books we know about that tells the story of a non-binary parent. We want our kids to learn about all kinds of families.
7) A House for Everyone by Jo Hirst – This was one of the first books that we read to our kids about gender. It introduces concepts of gender identity and expression by describing classmates as they build a house during recess. 
8) My Footprints by Bao Phi – An adorable book celebrating a Vietnamese American family with two moms. Thuy feels lonely after being bullied at school and finds courage with her family after an adventurous walk home.
9) Prince & Knight AND Maiden & Princess by Daniel Haack – Companion books challenging stereotypes of typical happily ever after stories.
10) Birdie and Me by J.M.M. Nuanez (grades 4-6) – We read this out loud with our 7-year-old who identified with gender creative Birdie. He and his sister are just trying to find their way in a new town after the death of their mama.
Shoutout to Flamingo Rampant (https://www.flamingorampant.com/) and Reflection Press (https://reflectionpress.com/) both LGBTQ+ run indie publishing companies adding much needed stories and voices to the world.
Bonus: We love seeing more and more books coming out with LGBTQ+ humans but there are a bunch about animals and non-human characters:

My Shape is Sam, Bunnybear, Introducing Teddy, Neither, And Tango Makes Three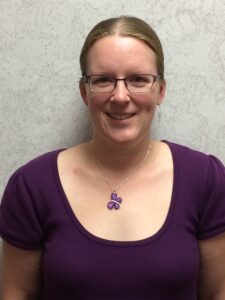 Megan Tarver lives in Greensboro, NC and is originally from Baltimore, MD. 
When she's not reading books to/with her kids you might find her cross stitching, binge watching television, or running/hiking.