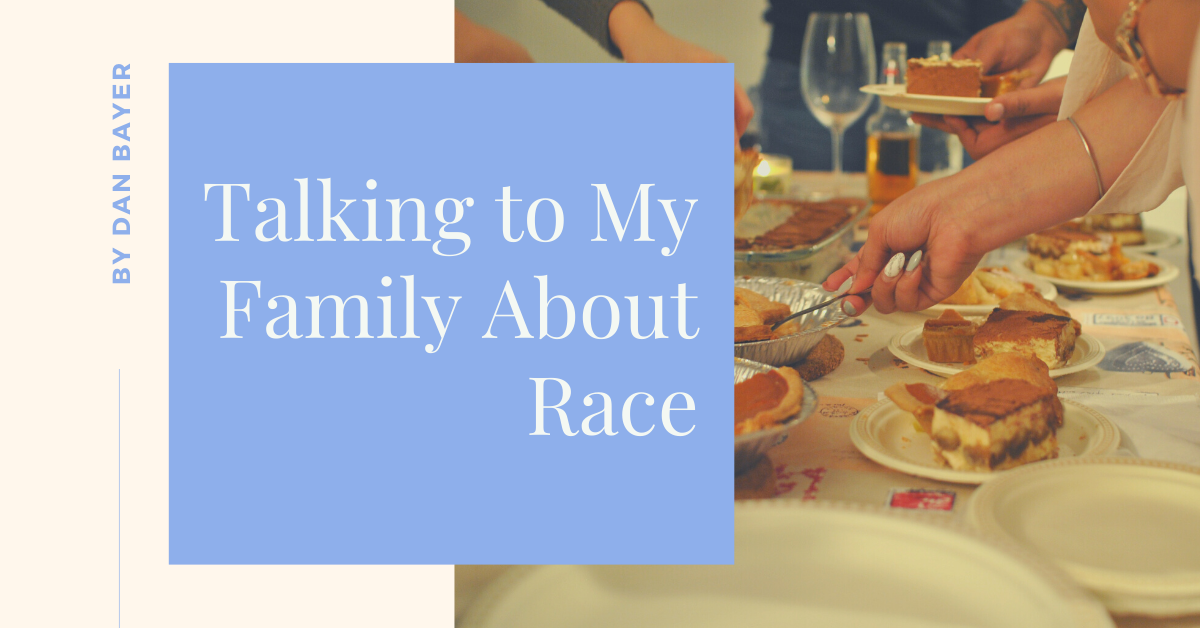 By dan bayer, who works on the down home deep canvass team.
The holidays have always been a stressful time for me, despite all my happy childhood memories of family dinners and Christmas mornings. Too much running about, too many people in the stores, too many arguments with my partner over whether I should have a second slice of chocolate pie after Thanksgiving dinner.
This year, of course, we wrestle with what holidays mean in the era of COVID-19. Do we try to meet in person, properly socially distanced of course? Or do we resort to Zoom calls, complete with the less-tech-savvy members of the family accidentally muting themselves (or failing to mute themselves)?
This year, however, in addition to COVID concerns, another shadow hangs over holiday gatherings: How to discuss the divisions in our communities, including ones around race.
Even before Trump's race-baiting campaign or the protests around the murder of George Floyd, how to handle attitudes towards race had been a subject of controversy in my family. We don't have the usual "No politics at the holidays" rule, so it's bound to come up, particularly if Fox News or One America News Network is on in the background.
As uncomfortable as they may be, these conversations are necessary. In my experience, people are more inclined to give you an ear if you're involved in their life on a more-than-casual basis, as a friend, co-worker or family member.
I used to discuss racial issues with folks in the gasket factory I worked at, and while we didn't always end up in agreement, it was hard to dismiss my opinion because I shared the same life they did. We showed up at 7 every morning, we complained about the bosses, we worried about bills coming due, and we all wished we had a little more money in our pockets. My point-of-view may have been more liberal than most, but my opinion couldn't be ignored as that of an "outsider."
Fortunately, there are ways to ensure that these conversations don't end up in a screaming match. As a deep canvasser for Down Home, I have learned techniques that make communication around controversial subjects easier.
One technique is showing that you have a willingness to be vulnerable. In deep canvassing you are taught to explain through your own experiences and those of people you know to explain why this issue matters to you. Conversely, you also have to be a compassionate listener and try to seek out the stories behind why your family member holds the views that they do.
It's important to be non-judgmental and realize that a lot of misdirected anger and rage may come from real pain and unhappiness. The goal is to get past the canned talking points and ideological posturing and find a common humanity on which to build a sense of empathy for each other, as well as people outside of your family.
---