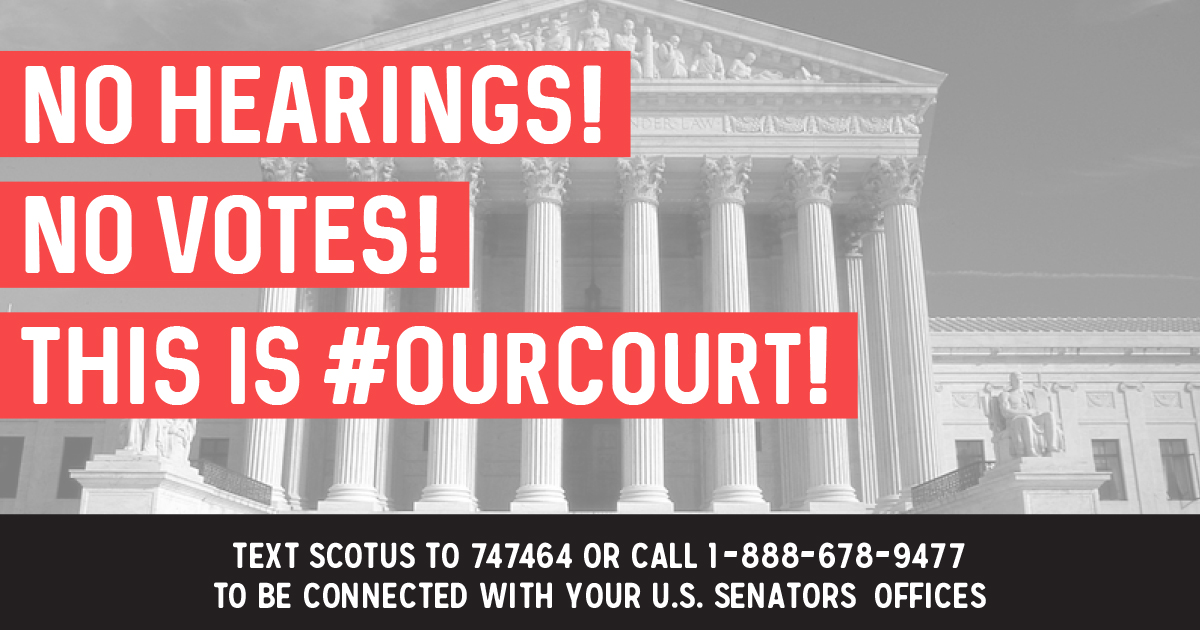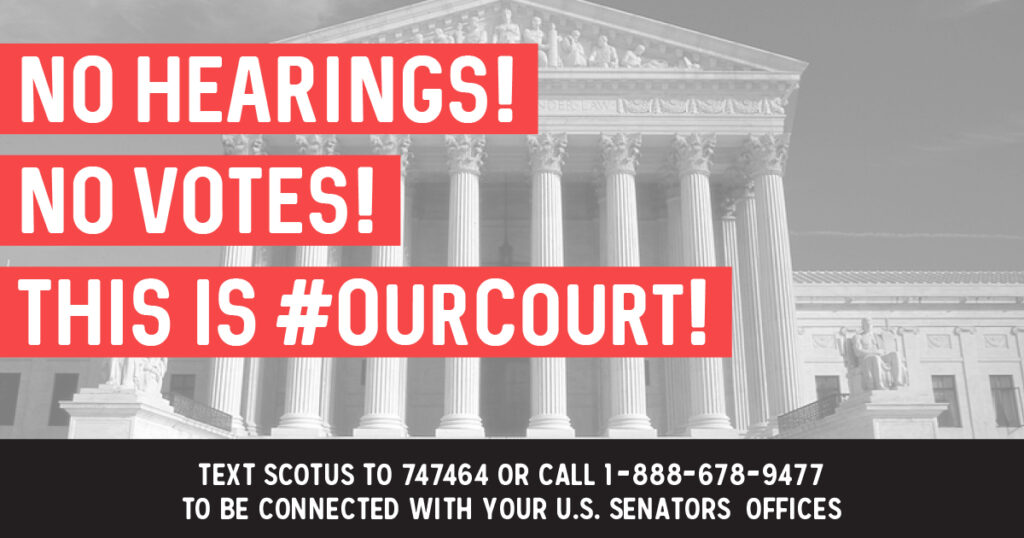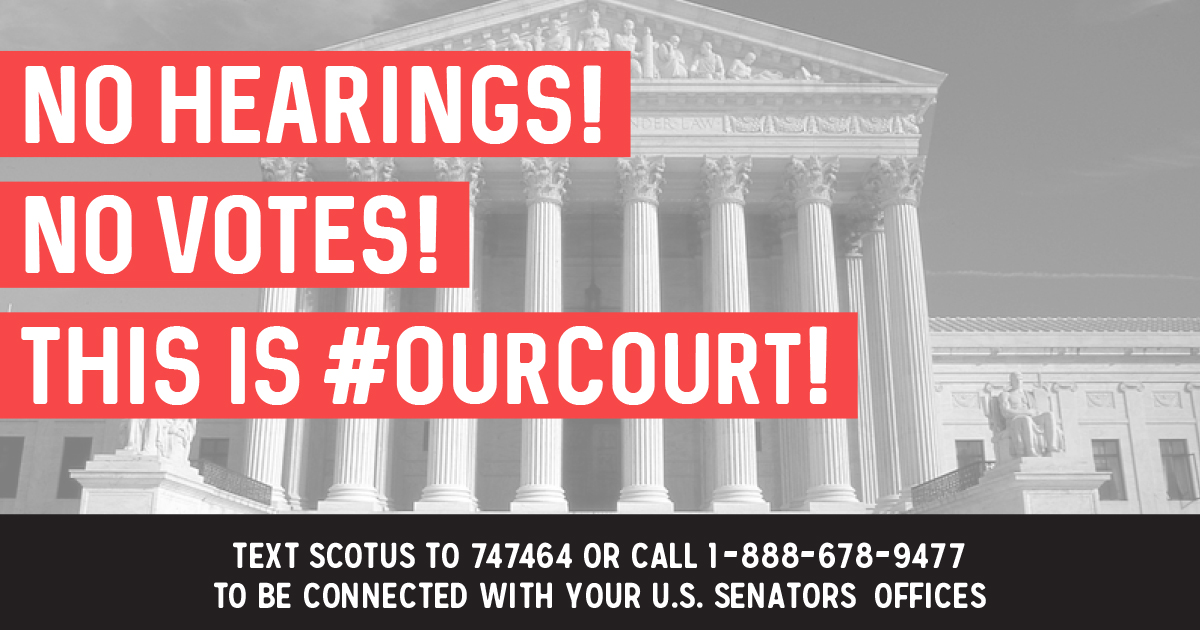 What a week, huh? Not sure even what to say about the past few days. And, the latest last night, that Trump just cut off the relief talks until after the election. Unbelievable…and yet, not surprising from this man. And, despite the fact that 2 Senators on the Judiciary Committee (so far) have tested positive for COVID-19, McConnell says the Supreme Court nomination hearings will go on…
We can't stand by and let this happen! We need to let our US Senators know that we need relief now, not a newly confirmed Supreme Court nominee!
Please join [insert your organization's name here] along with our national network, People's Action, and other national partners – MomsRising, Leadership Conference on Civil and Human Rights, National Council of Jewish Women, Planned Parenthood, Women's March, Community Catalyst, Health Care for America Now (HCAN), Population Connection Action Fund, and MANY others – for a SCOTUS National Call-In Day on THURSDAY October 8th opposing the hearings and votes on President Trump's Supreme Court nominee Judge Amy Coney Barrett.
You can take action to call, email, and/ or Tweet your US Senator right here. Or, use this call-in number from our partners at MomsRising to tap right into the Senate switchboard: 1-888-678-9477. 
5 million people have already voted this election season — it is NOT right to move on a Supreme Court nominee before the people have spoken. Tell your Senator you expect them to pass relief now and then wait until after the inauguration to move any kind of nominee forward for the Supreme Court.