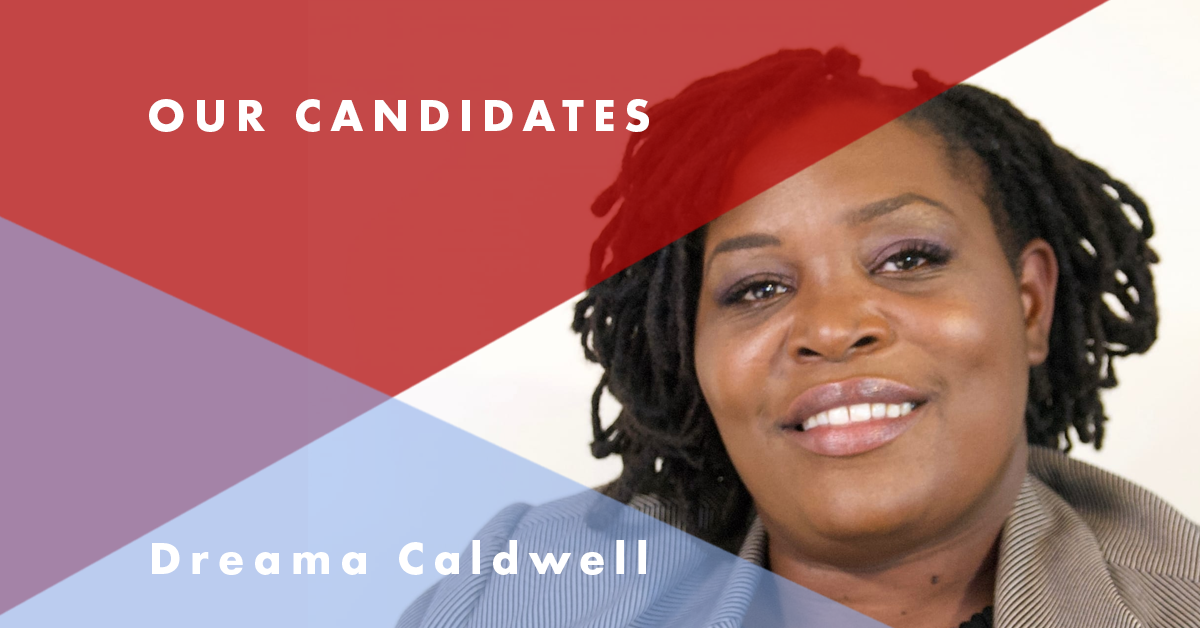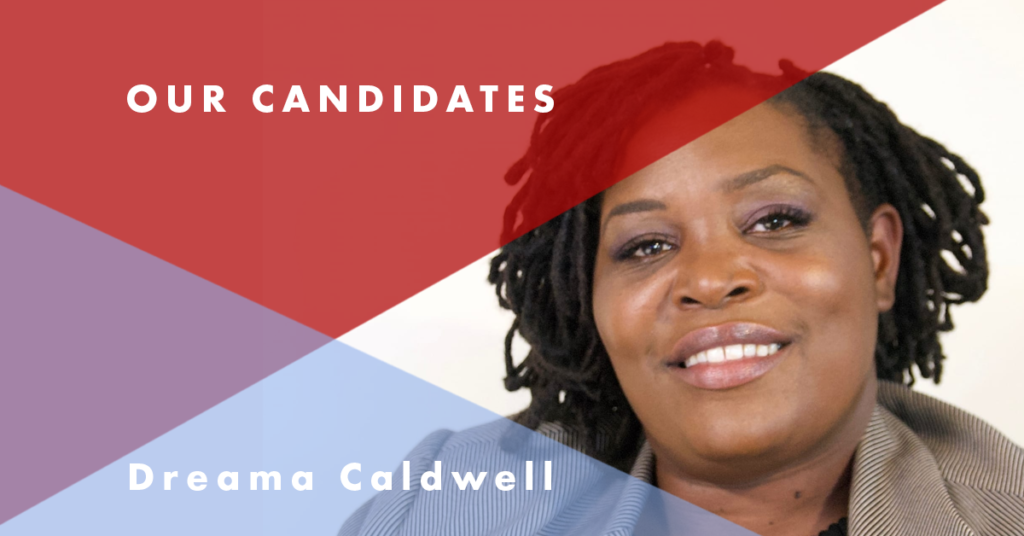 Dreama is a longtime member of Down Home North Carolina's Alamance Chapter and we are so excited to support her campaign for the Alamance County Board of Commissioners. Let us tell you a little bit about why she's running for office.
Dreama has lived in Alamance County her entire life. This makes her our neighbor — many people around the county know her name and know her heart.
Dreama understands our struggles because they are hers too. She grew up in public housing, where she watched her mother work a full time job while going to nursing school in order to take care of her children. Dreama is a mother herself now. She has watched the decision-makers in Alamance County pour money into some schools while leaving others behind with little to no funding. Dreama is also an activist. Personal experience with the criminal justice system and a commitment to end cash bail in Alamance County ultimately has led her to run for public office.
Dreama tirelessly organizes in her community to do what's right. When COVID struck her hometown, she immediately began organizing community support for those in need. In the wake of George Floyd's death, she's shown up time and time again to organize protests in support of Black lives and to demand police accountability. If elected, Dreama would be the first Black woman to ever sit on the Alamance Board of County Commissioners.
Dreama always has shown up for us. Will you show up for her?
Down Home members in Alamance County voted to endorse Dreama Caldwell for Alamance County Commissioner. We are committed to telling everyone we know about Dreama and why we need her in office to represent us. You can help mobilize your community to support Dreama and candidates like her by volunteering for Down Home's Relational Voter Turnout Project. We will give you everything you need to activate your community.