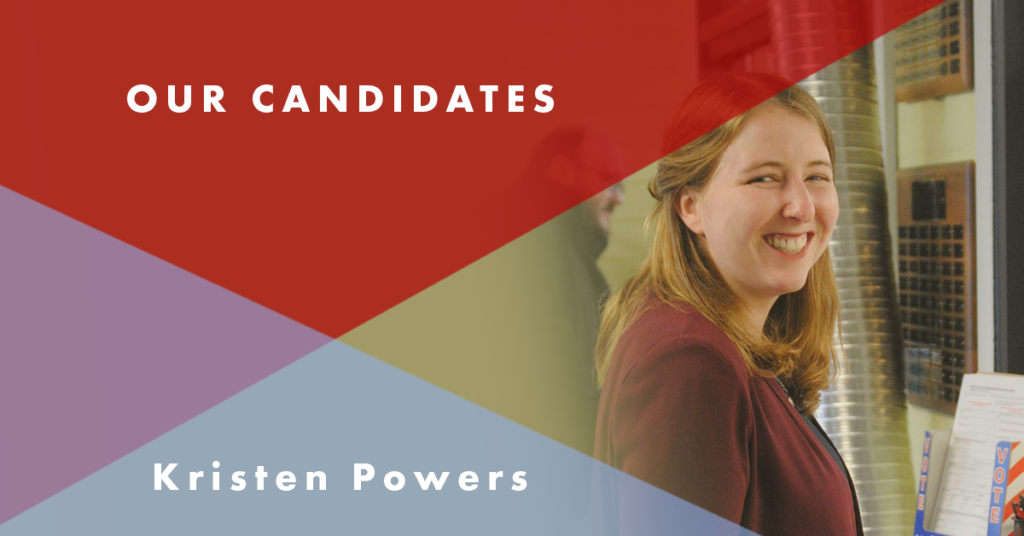 Down Home Alamance members have voted to endorse Kristen Powers for Alamance County Commissioner. To us, she is a familiar face, but much more importantly, we know her and know that she is absolutely the right person for the job.
Kristen is active throughout Alamance County. She strongly advocates for bail reform, criminal justice reform, and she is the Interim Executive Director at Benevolence Farm, which provides a transitional employment and living program for women leaving North Carolina prisons.
At Down Home, we know Kristen as a member who eagerly takes on projects, and is willing to do this either by leading or by following another's lead, but always by supporting the work, inspiration, and voice of others. We know her to be a tireless advocate for the county, promoting complete and equal access to the democratic process and government. This commitment is reflected in her campaign as well as in her regular efforts to educate and inform voters about their rights.Kristen believes that Alamance County's budget must reflect everyone who lives here. She launched her campaign for County Commissioner by carefully surveying the community in order to build a meaningful platform. From the input she gathered, she learned that Alamance County residents want to invest in public education and in protecting the environment. She also learned that even before COVID19, residents were already struggling to meet their basic needs.
Kristen's platform includes equal access to resources, the raising of the minimum wage, and ensures that housing is safe, healthy, and affordable. Even more significantly, Kristen has made racial equity foundational to her campaign.
We know the adage that organizations and certainly candidates should avoid talking about race. But along with Down Home, Kristen rejects that advice. She believes that it is time that Alamance County talks openly about race. Kristen is a strong opponent of ICE in our county jails and an equally strong proponent of Black Lives Matter and the recent protests.
In short, Kristen's platform is informed, solid, humane, and do-able. It's time for Alamance County to have Kristen Powers represent us.
At Down Home Alamance, we are committed to spreading the word about Kristen and why we believe we need her in office. You can help mobilize your community to support Kristen and candidates like her by volunteering for Down Home's Relational Voter Turnout Project. We will give you everything you need to activate your community.