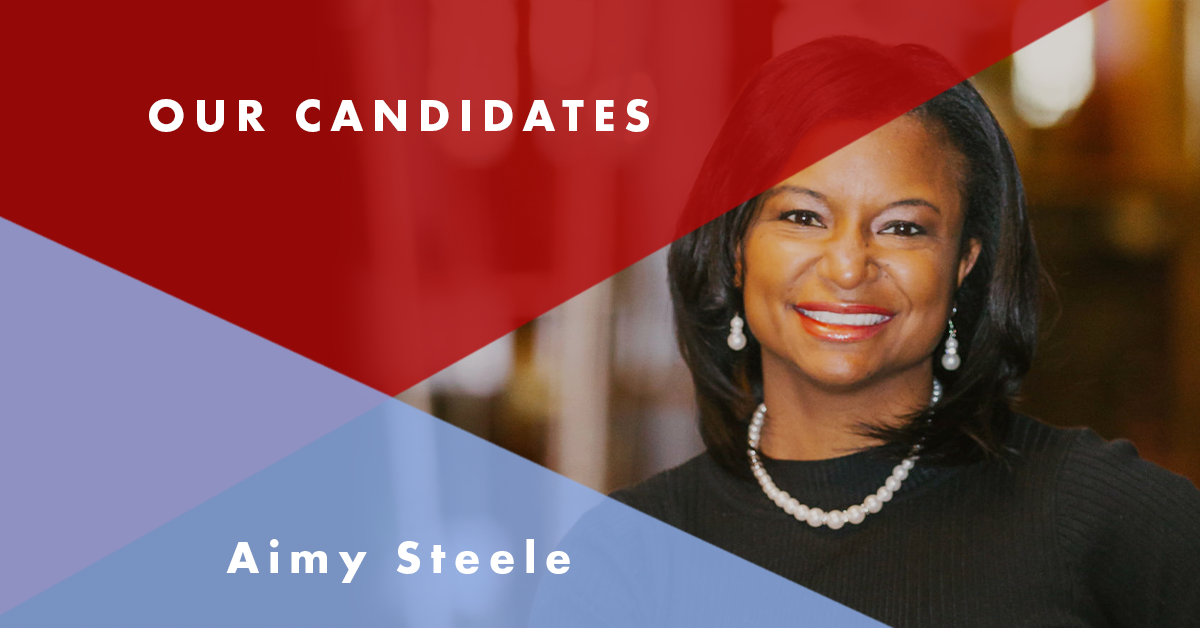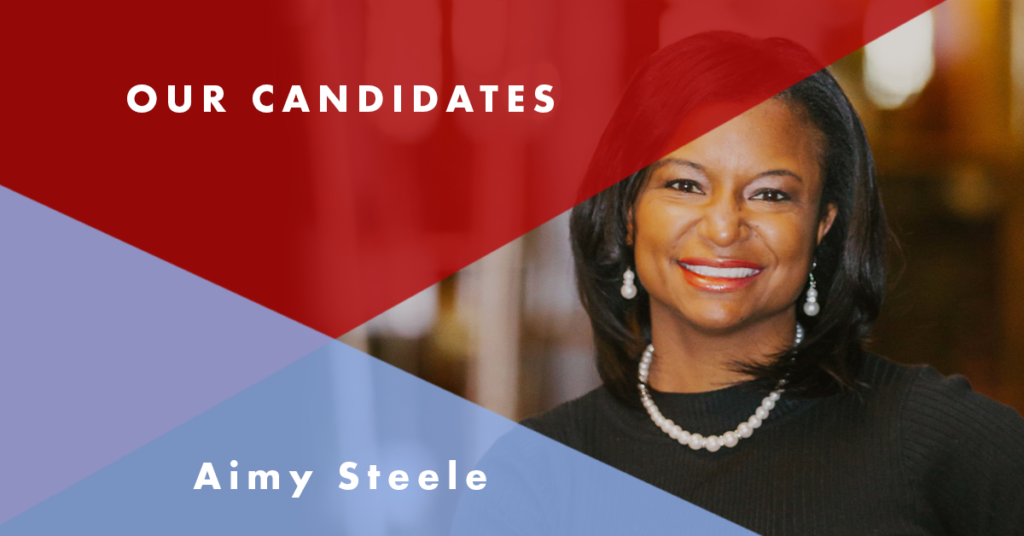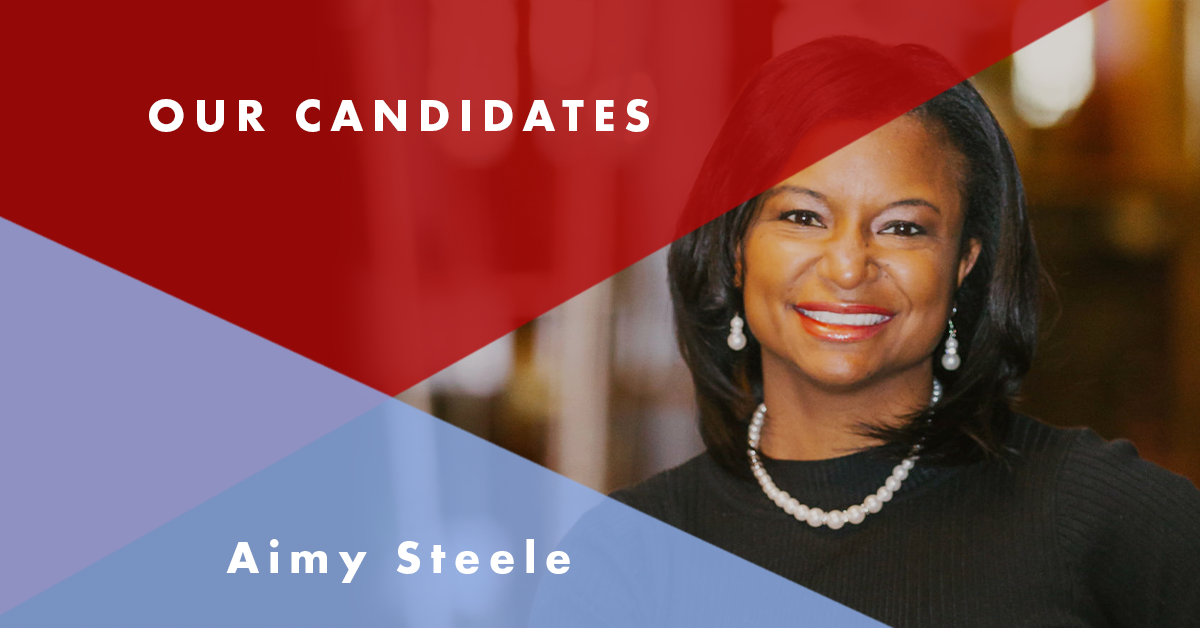 Down Home Cabarrus members have voted to endorse Aimy Steele for North Carolina House District 82. Not only does Aimy's platform deeply align with the platform drafted by our local members, but we know Aimy: we know her dedication, we know her humanity, we know her drive, and we know her heart. Aimy Steele is exactly who we need in Raleigh to represent us.
For approximately ten years, no person of color has helped draft North Carolina laws; this is because no person of color has had a seat in the room where laws are debated and written. Not even one. Instead, an all-white Republican party has been in control.
At Down Home Cabarrus, we are certain that if Black and Brown folk had been in the room, they would have spoken up for the interests of regular North Carolinians like us. We are certain that, in response to the pandemic, they would have passed common-sense policies such as Medicaid expansion. And we are certain they also would have fought for measures to make our communities stronger, measures such as fair wages, affordable housing, and police reform.
Aimy Steele will do these things and more, and this why we have endorsed her candidacy for North Carolina House District 82.
Aimy refuses to play political games with our children's futures, instead espousing robust investment in local schools. She also wants to help make higher education affordable to working-class families, arguing that this is a necessary ingredient for a fair and just economy that will include everyone. As she knows, the health of our economy will depend as well on better healthcare; Aimy, therefore, wants to expand Medicaid, insuring thousands of currently uninsured Cabarrus County residents right here at home.
Down Home Cabarrus members know that Aimy will fight for these measures because she already has been doing so. Aimy is a Down Home member whose face is familiar at community events, organizing meetings, and also in local homes, churches, and schools. Speaking out definitely is not new for Aimy!
Because she speaks out, local Cabarrus County residents have learned they can trust Aimy. A mother of five, a former teacher, vice-principal, and principal, Aimy is a trusted advocate for our public schools. As a small business owner, she is knowledgeable about the local economy and its needs. As a community member, Aimy is known for helping neighbors; she has earned a well-deserved reputation for stopping what she is doing if there is a need to address another, more urgent matter. One of our Down Home members has shared an anecdote that we think illustrates her character: while campaigning door to door, Aimy met a person experiencing homelessness. She quickly shifted her priorities that day to help connect the man with resources and assistance.
These are just some of the reasons Down Home Cabarrus members have voted to endorse Aimy Steele for North Carolina House District 82. We are going to spread the word about why we think she is the best candidate to represent us.
We hope you will help us get Aimy elected in November by mobilizing your friends and families. With Down Home's Relational Voter Turnout Project we can give you all the tools you need to engage the people in your community.
Get started by joining one of Down Home's Relational Organizing trainings here.