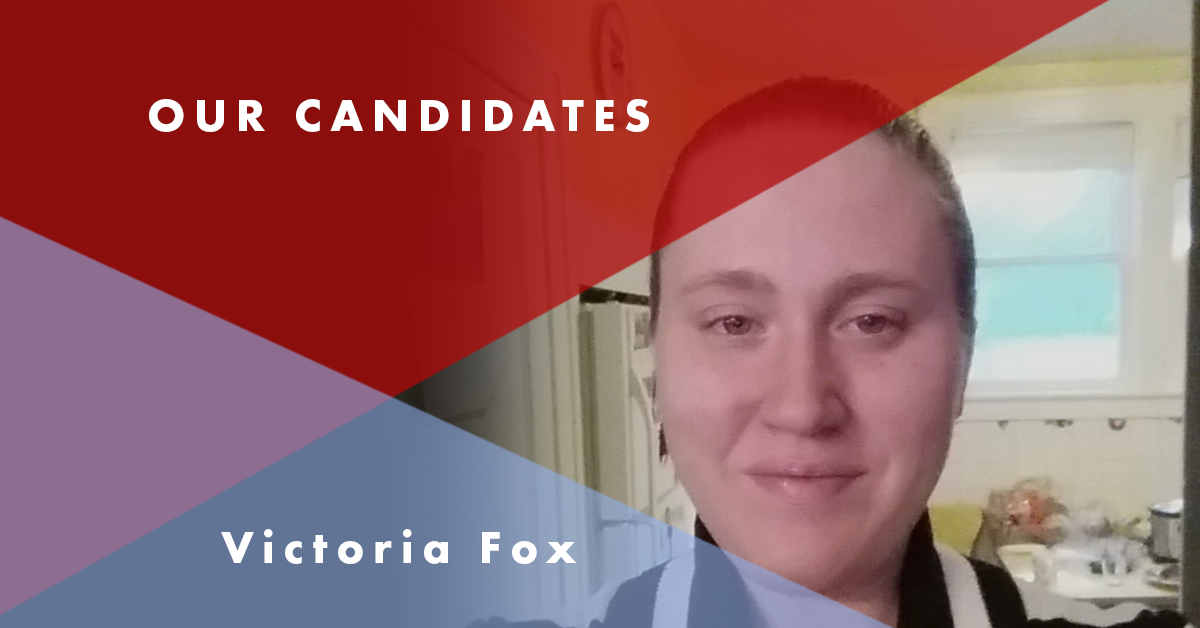 Who is missing from government?
At Down Home, we ask ourselves this question all the time. We ask it because when we look at the people in power… the people who have made it all the way to Raleigh… they usually don't look much like us.
But when we interviewed Victoria Fox this summer, we quickly realized that it is Victoria, and individuals like her, who are missing from government. A working-class mother from western North Carolina, Victoria knows firsthand the deteriorating conditions plaguing our state's rural areas.She has worked in fast-food restaurants, she is raising her children in our local public schools, she is deeply engaged in her community.
Imagine how different the North Carolina senate would be if it were filled with mothers like Victoria.
If the Senate consisted of women whose work experience included fast-food restaurants and low-wage jobs, then the senate would consist of delegates who also have experienced firsthand the struggle to keep their families healthy and fed.
Imagine a senate made up of mothers whose children attended North Carolina public schools; that senate would know the unacceptability of the deteriorating buildings and dated textbooks.
Imagine the seats of the senate occupied by mothers whose own communities and neighborhoods bear the impossible burden of rising rents and unacceptable evictions; that senate would know that working-class North Carolinians are forced to take second jobs, sometimes just to meet the cost of childcare, yet all the while are often reporting to work during a pandemic with little to no access to healthcare.
If we can't yet fill the senate with individuals who have personal knowledge of the conditions of North Carolina's working class, then at least we know the presence of someone like Victoria in the room is going to benefit us.
Victoria has done the math: she knows that no one can afford housing in western North Carolina on minimum wage alone. She knows that too many families are falling into the widening healthcare gap. She knows that inadequate funding for public education is shortchanging our own children's future.
With Victoria in the room, regular, working-class North Carolinians will stand a chance. Victoria will fight for common-sense policies such as Medicaid expansion and a significant rise in North Carolina's minimum wage. She will do this because she knows that it will help regular, working-class communities like her own.
Down Home members in Haywood County will be voting for Victoria Fox for NC Senate District 50 and we hope you will vote for her too.
We are committed to telling everyone we know about Victoria Fox and why we need her in office to represent us. You can help mobilize your community to support Victoria and candidates like her by volunteering for Down Home's Relational Voter Turnout Project. We will give you everything you need to activate your community.