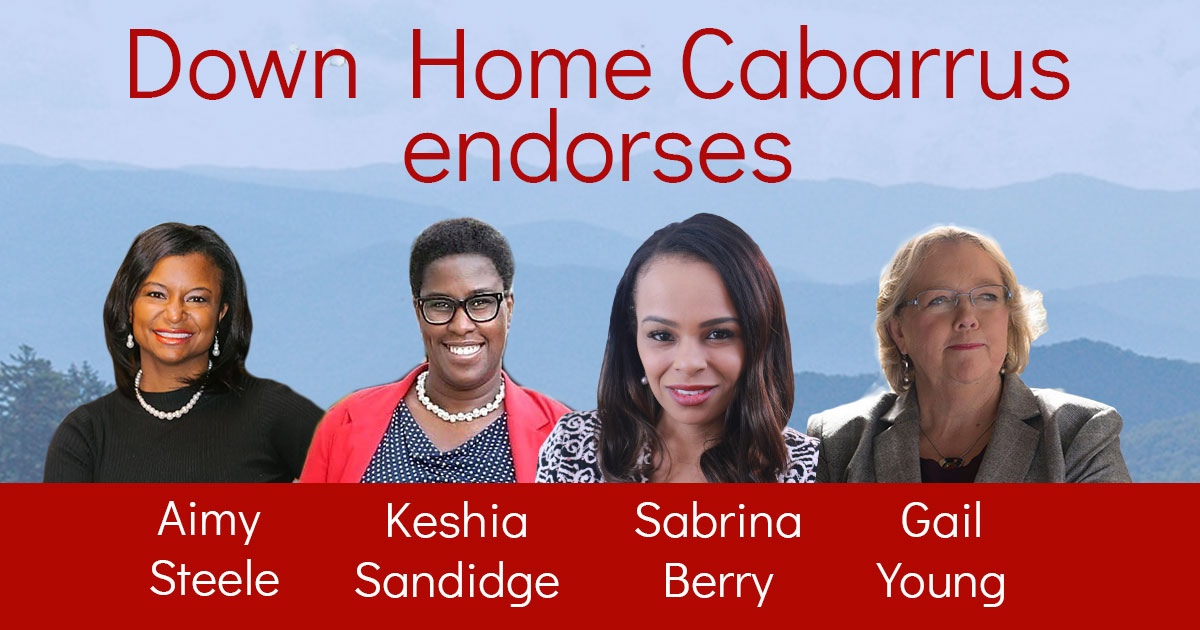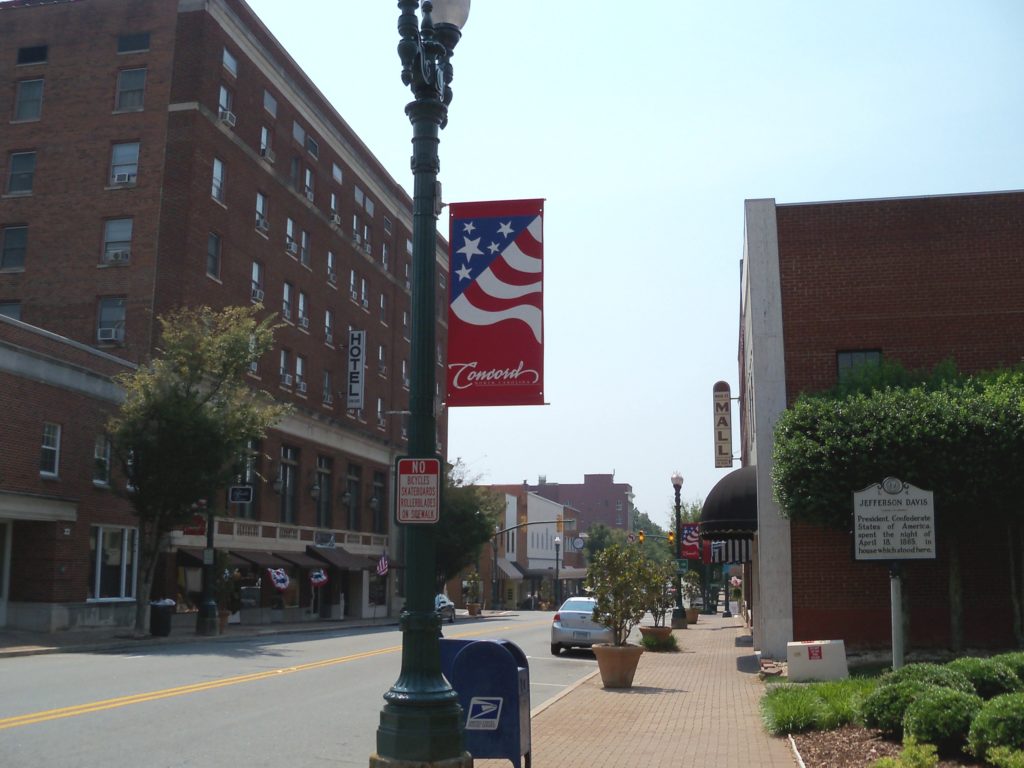 At Down Home Cabarrus, we believe that change happens at home.
This election season, we must and can do more than simply defeat Trump. We need to usher in a new way of governing that replaces the status quo by shaking up regional, state, and national ballots.
For nearly ten years, North Carolina laws have been written without a single person of color in the room. Not even one. This is because an all-white Republican party has been in control.
If Black and Brown folk, and poor and working folk, had been in the room, we are certain that they would have spoken up for the interests of regular North Carolinians like us. We are certain they would have passed commonsense policies in response to the pandemic such as Medicaid expansion. And we are certain, too, that they would have fought for fair wages, affordable housing, and police reform to make our communities stronger.
There is a lot at stake for Cabarrus County this election year. And so we must and can determine the political path best suited to address issues that affect us. To this end, we have endorsed Black, Brown, and female candidates that come from the places we come from, who know the struggles of every day North Carolinians. We believe that voices of color and women's voices are what is missing in current decision-making spaces, and yet they are the very voices we need when decisions impacting our lives and families are made. However, we did not endorse these candidates because they are Black or because… we endorsed them because they are absolutely the right candidates for the job.
Are we going to allow out of control housing prices to continue unchecked, or are we going to insist that our small towns offer working, poor families access to decent, affordable homes? Are we going to invest in our public schools, our teachers, and our kids, or if will we instead choose to continue on the current path that defunds education and jeopardizes the futures of our children? Will we strive for criminal justice reforms that protect all county residents, or will we instead continue to endorse a status quo too reminiscent of an old South that should have been left behind decades ago?
Down Home Cabarrus believes that our political representatives logically should look like us, be in community with us, and actually know people just like us: Black, Brown, white, poor, working-class, young, old.
We believe in candidates who understand what it's like to struggle economically, who have worried about making their rent, who have worked second jobs because they need to, and who know what it is like to worry about their children's safety and education, are the representatives we need. We want to elect candidates to office who share the concerns we have. It's our turn.
It is for these reasons that Down Home Cabarrus members have voted to endorse the following candidates:
Keshia Sandidge for Cabarrus Board of Education
Gail Young for NC House District 83
These candidates are familiar faces to most of us. Each is a tireless community advocate whom we see regularly at City Council meetings, community meetings, schools, and churches; each often attends marches and protests. Collectively, they are the candidates who know us because they live in the neighborhoods we live in and this makes them our own.

"This is what a movement looks like," said one Down Home member. We couldn't agree more