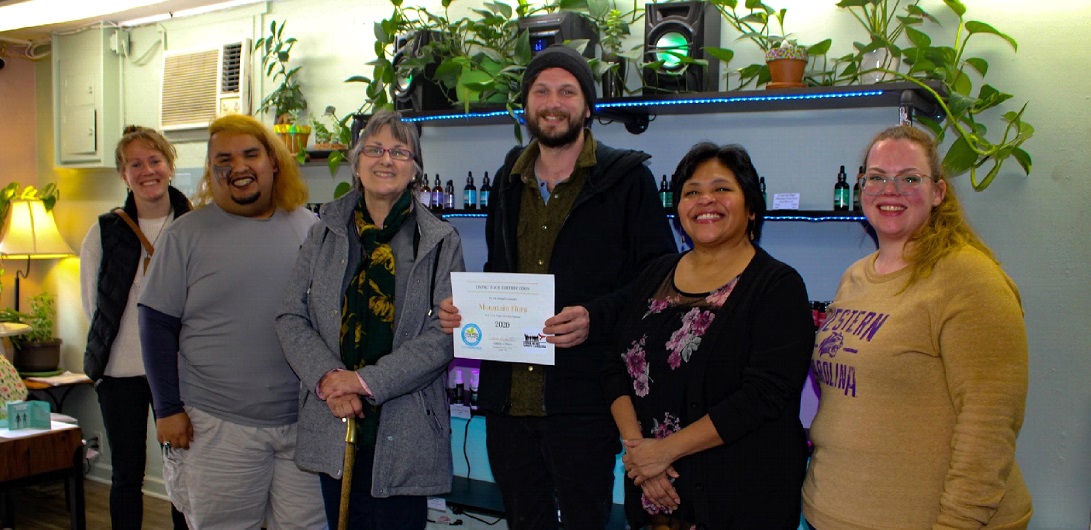 By Kyle Coleman, Mountain Flora, Sylva, North Carolina
Like so many people here in Jackson County, I was raised to value hard work and have been working since I was 14 years old. When the opportunity arose to open a business here in Sylva, I felt proud to join the small business community and to help grow our local economy.  But I also knew that with opening a business came a deep responsibility to the people in our community.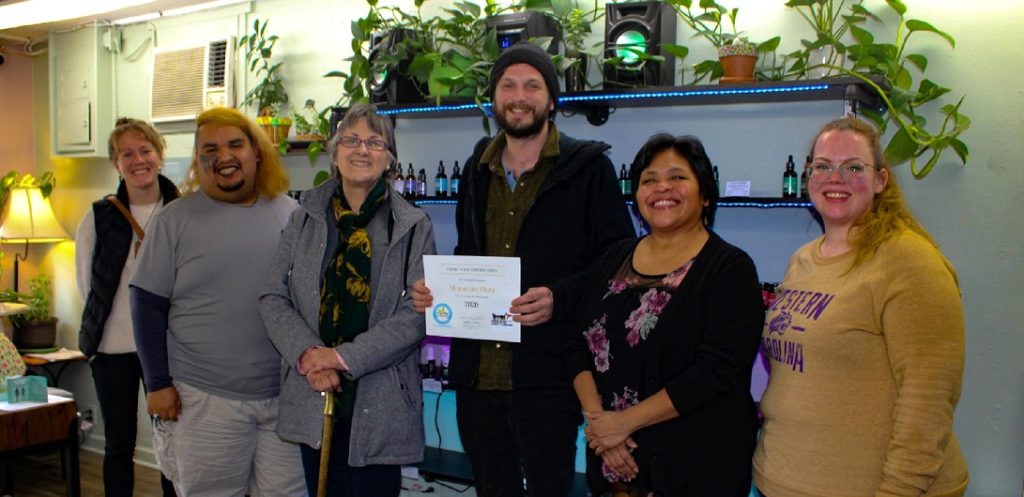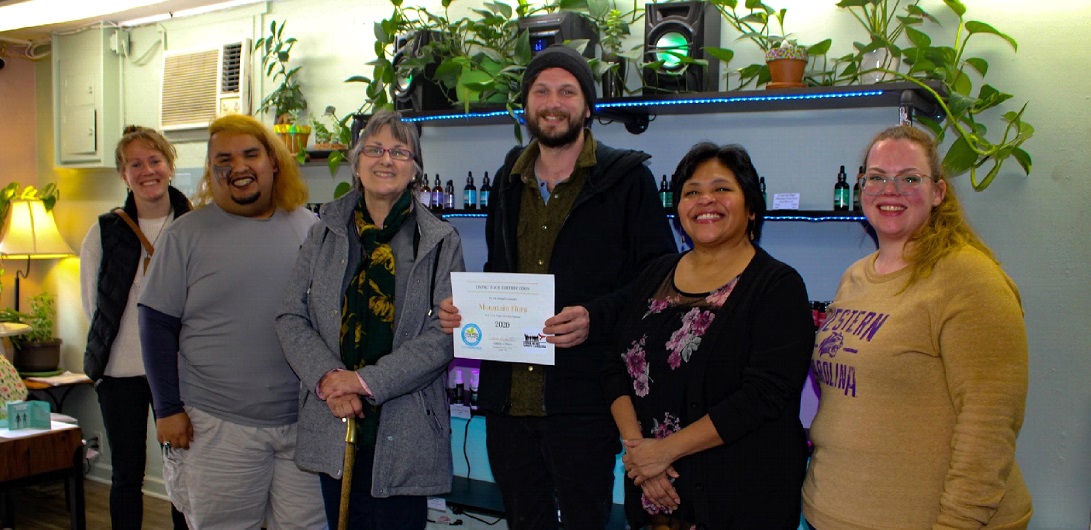 From personal experience, I know that it can be very hard to make ends meet, especially in a rural small town like Sylva, high up here in our beautiful mountains. The less appealing local landscape is our local economy, which remains highly stratified and works for only a few.

According to the US Census, nearly 17% of residents in Jackson County live in poverty while our unemployment rate remains low (3.4%). This is likely because the most commonly available jobs in Jackson County are in the service sector, including retail jobs like the ones we have created at Mountain Flora. In fact, nearly half (46%) of jobs held in our county are low-wage service jobs (retail, food industry, office support, personal care, etc). Too many of these jobs pay poverty wages.

I have worked for low wages before and I know that jobs at the Federal minimum wage do not provide for even the most basic needs of a worker. Nowhere in the United States can an employee making minimum wage afford a two-bedroom apartment. That's not acceptable.

Nor does it make business sense. As an employer, I need our employees to be healthy, strong, and happy so they can show up to work engaged and without stress. Our employees are our bottom line.

At Mountain Flora, it is extremely important to me that our employees are treated well and don't struggle to survive. That's why I am proud to have worked with the Jackson County Chapter of Down Home North Carolina to become a Living Wage Certified Employer. 

One of the arguments against raising the minimum wage is that it will hurt small business owners like myself. Twenty-one states kicked off 2020 by raising their minimum wage and another four are set to raise it later this year. A CNBC|SurveyMonkey Small Business Survey for the first quarter of 2020 reports that 57% of small business owners in these locations say that the recent wage increases will have no impact on their business at all. Another 22% reported that they feel they might lose some profit but won't have to lay off any employees. All of this deeply resonates with me: If paying our employees more marginally reduces our profits, that feels like a very small price to pay for the large gains in the standard of living for the people we employ and care about.

To have a thriving local economy that supports all of Jackson County we all need to look for ways that we can each engage. As a small business owner, the answer was simple: Mountain Flora is proud to have joined Baxley's Chocolates and Zen Body Works to become some of Down Home's first Living Wage Certified Employers in the county. I am thrilled to know that others are working right now with Down Home to come on board. I invite all my business peers to do the same. 

Guaranteeing a living wage is a commitment that we can and should make to both our employees and to Jackson County.