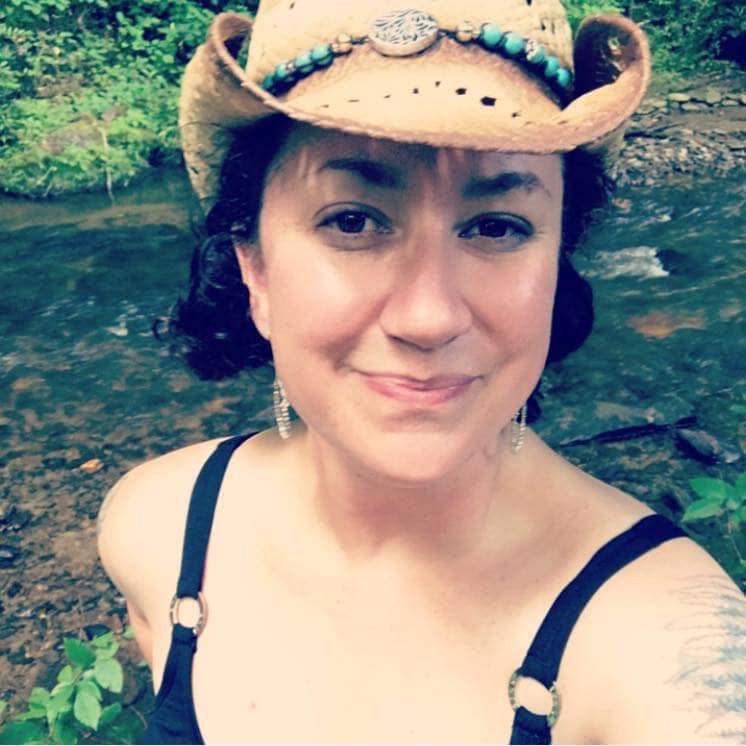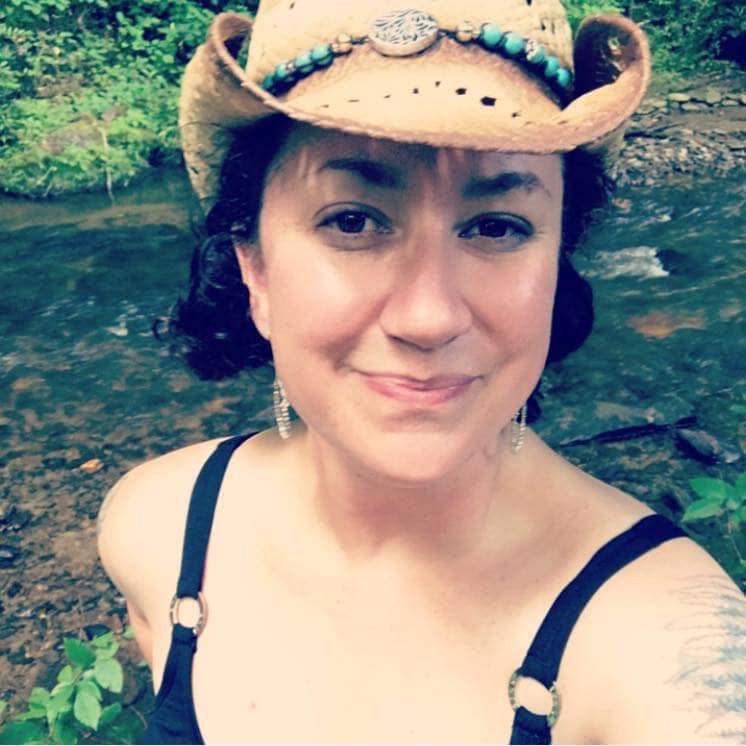 Help us expand Medicaid in North Carolina. Keep up to date on the campaign and demand Medicaid expansion by signing our petition.
I grew up in Waynesville, NC and have two children: a daughter who is 11 and a son who is five. My daughter makes straight As. She's trying out for cheerleading right now. We also have a little dog who brings us so much joy.  

I love hiking in the mountains. I can name all the wild flowers in our area, and I can name all the mushrooms, trees and all the flora and fauna. I know what's edible and I love to forage for food. I've gotten my kids into it, and it offsets food costs. I'm thankful that that knowledge was passed down to me. Living in rural North Carolina, this has helped me tremendously.
When I was younger, I was on a ship in the Coast Guard and was part of Operation Iraqi Freedom. Joining the Coast Guard and traveling around the world really made me proud because I was able to serve my country and make my community proud.
After the Coast Guard, I came back and went to school at Haywood Community College and got an Associate Degree in business administration. Then, I got a degree at Western Carolina University in history. Ever since I graduated, I've been trying to find a job that pays a living wage and offers benefits.
From time to time, I have found positions, but I'm divorced, and I have to keep in mind my schedule for my children. I haven't had insurance in a long-time and I have a lot of health issues. Mainly, I have depression and anxiety that started when I was overseas. It's gotten more severe in my adult life. I have to take medication for it so that I can function and not cry all day.

Right now, I have to be on food stamps, which I'm absolutely grateful for, but I have two degrees and I don't want to be doing things this way. My daughter was two years old when I got my bachelor's degree. I went to school and worked full-time, and I still feel like I am getting nowhere. My children get Medicaid, but I don't qualify, so I have no health insurance. If I didn't have to worry about health coverage, I'd be taking the correct dosage of medicine. I'd be happy. I'd be level headed. I'd be able to be successful and be in a career using my degree. We really must expand Medicaid right now so families like ours can be healthy.
In our community right now, we're dealing with people who have substance abuse problems and can't afford housing. If they had Medicaid, they could get the help they need which would be good for our whole community.

I also have other family and friends who don't have health coverage. I have a best friend who is 52 years old and has severe depression and anxiety. She's totally undiagnosed and untreated. It's sad because she just stays inside all the time because she doesn't like to interact with people. She can't get any assistance of any sort because she doesn't have children. She works and she has a bachelor's degree, but we live in Appalachia. There's not a lot of job opportunities with healthcare.
I don't know why you wouldn't want your friends and neighbors to be healthy. I mean as a community, wouldn't you want everyone you're surrounded by to be healthy and happy? People say, 'Well, just move.' With what and where? We could probably move to a large city where we didn't know anybody, and we could be homeless for several months while we looked for a job. I am connected to this area and I have a sense of place here.

Something I'd like to say to my elected leaders is this: 'Consider people who don't have the means to pay for healthcare on their own. Don't blame people. Just consider those people who really deserve to be healthy and happy. It's just the right thing to do to take care of your neighbors.'
I absolutely always vote, and I plan to vote in 2020. Our rights are on the table. I do believe healthcare is a right. Healthcare should be just like schools and libraries and how we maintain our streets. It's just one other thing to keep our communities healthy.

Help us expand Medicaid in North Carolina. Keep up to date on the campaign and demand Medicaid expansion by signing our petition.