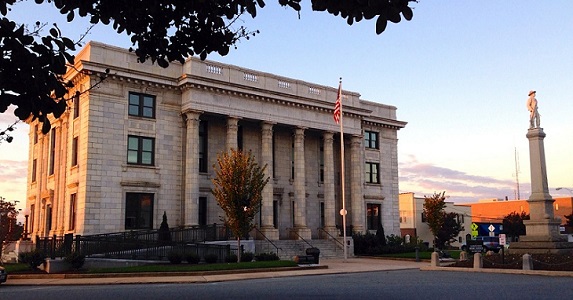 You can help end the criminalization of the poor, and make sure that people aren't jailed simply because they are poor. Every donation you make will go toward building a permanent, sustainable, community solution that will help poor people gain release when they are locked up and awaiting their court date. Please contribute today to make the Alamance Community Bail Fund a reality. Read on for more information about cash bail and this project.
—
There is a problem with cash bail. If you have money, you can buy your freedom. If you don't, you're stuck in jail until your court date…or longer.
Money, sometimes just a few hundred dollars, can be the difference between going home and staying in jail for months. As a result, poor people end up stuck in jail simply because they are poor. Meantime, jobs are lost, children are uncared for, and things fall apart. Learn more about the problems of cash bail here.
Alamance County's poverty rate is higher than the North Carolina state average. One Alamance County man was held for four months while awaiting trial for a simple misdemeanor charge. He had not been convicted of any crime.
We are building a sustainable community bail fund to make sure poor people don't get stuck in jail for being poor. Once established, this fund will operate in perpetuity, making sure Alamance County's poor have a way out of bail purgatory for years to come, until our governments work with us to end money bail altogether.
Make a contribution to justice in Alamance County today, and your contribution will be MATCHED by a generous donor!
Liberty and justice for all.