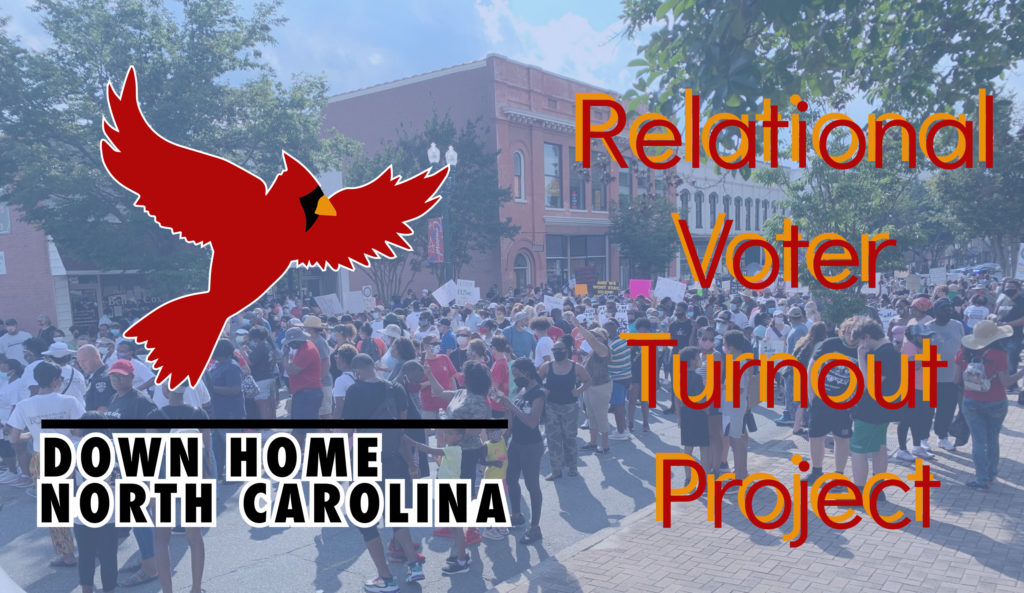 Down Home's Relational Voter Turnout project is going to bring the change we need– One conversation at a time.
Rural North Carolina is diverse. We are Black, Brown, white, gay, straight, old, and young. Some of us have lived here for a long time– maybe our families go back generations on this land. Others of us are newcomers, building businesses, raising our families, and becoming a central part of our small towns and our rural places.
But one thing we all have in common? Our elected officials don't represent us.
In 2020, poor and working families in North Carolina are facing a true crisis: Record unemployment, poorly funded public schools trying to teach in unprecedented conditions, skyrocketing housing prices, rampant disparities in access to justice, healthcare, and safety.
We need elected officials who know what it means to work a second job to make ends meet or to borrow money to fix a broken-down car. We need representation that looks like us.
Everyone knows that 2020 is not the year to stand down. We need to mobilize our communities to vote.
Down Home's Relational Voter Turnout Project will give you everything you need– from talking points to tech tools– to connect your friends, family, and neighbors with candidates who represent their values and understand their needs.