Rural North Carolina is on the move!
Sometimes activism and organizing feels like something that happens far away and in the cities: Images of large protests in Raleigh or movement building on college campuses come to mind. But at Down Home, we know that many of the issues that impact large urban centers also hit home here, in our small towns, crossroad communities, and even on dusty stretches of rural roads.
We also know that small town and rural folks have something to say. We are deeply invested in our communities– sometimes our families can be traced back generations on the very land we live on– and we want to make them the very best they can be.
Down Home is building multiracial power for poor and working folks in rural North Carolina. We know that there is a long legacy of dividing our communities along race and class lines, and we also know that to make the progress we want and need, we have to overcome that. That's why we knew that North Carolina needed a rural movement and that the responsibility started right here at home.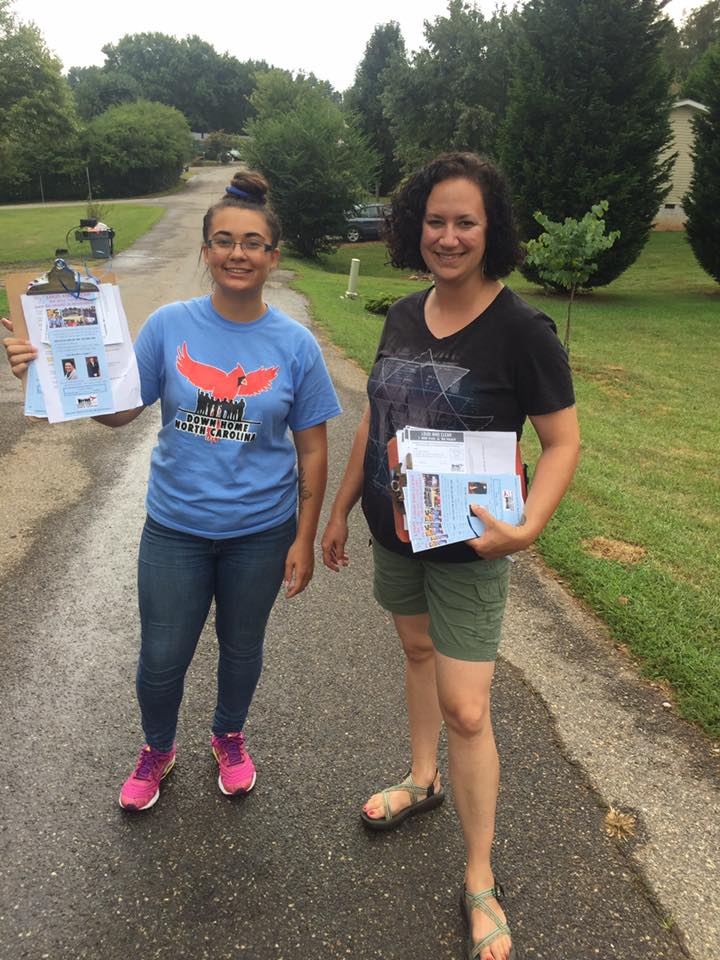 How we build our chapters
Locally based Down Home chapters are built by and led by people living in the small towns and rural communities they live and work in.
Before a Down Home chapter is officially launched, community members spend months going door to door through their county talking to folks and asking them what concerns they have for their community and what ideas they have to make things better.
What do we hear? We hear that rural North Carolina families are very concerned their voices aren't being heard. They feel that local government is often controlled by a powerful few who answer to the wealth and big business, not the regular people who make up the majority of their districts. You can learn more about those issues and what we have learned by reading our reports.
Each community has its own issues to address and, of course, strengths to build on. That's why it is central to Down Home that our local members lead the way.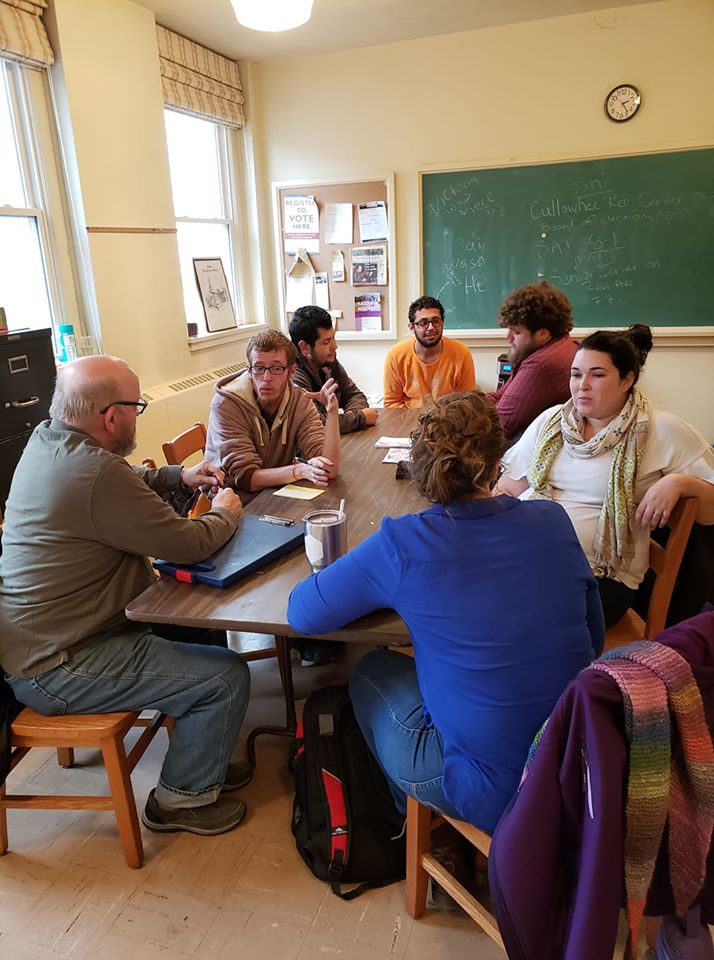 How our chapters work
Down Home chapters are member-led. In other words, all the activity of that chapter is thought of, decided on, and executed by local members. What this means is that not all our chapters are working on the same issues or are addressing the same concerns. For example, our Down Home Haywood chapter focuses heavily on solutions to the opioid crisis, while our Down Home Alamance chapter has chosen to organize around criminal justice reform in their county.
Down Home chapters do, of course, work together. They share ideas and resources and brainstorm together for creative solutions to local problems. Our chapters also work together when there is an issue that overwhelmingly impacts rural folks across North Carolina– for example, all Down Home chapters are working tirelessly to push for Medicaid expansion in our state, as this was cited as a top concern everywhere we are organizing.
Want to get down with Down Home? Find your local chapter here.
Interested in learning more about Down Home? We have a casual info-session every Thursday at 1 PM on Zoom. Come with your questions or just listen in. We can't wait to meet ya'll.