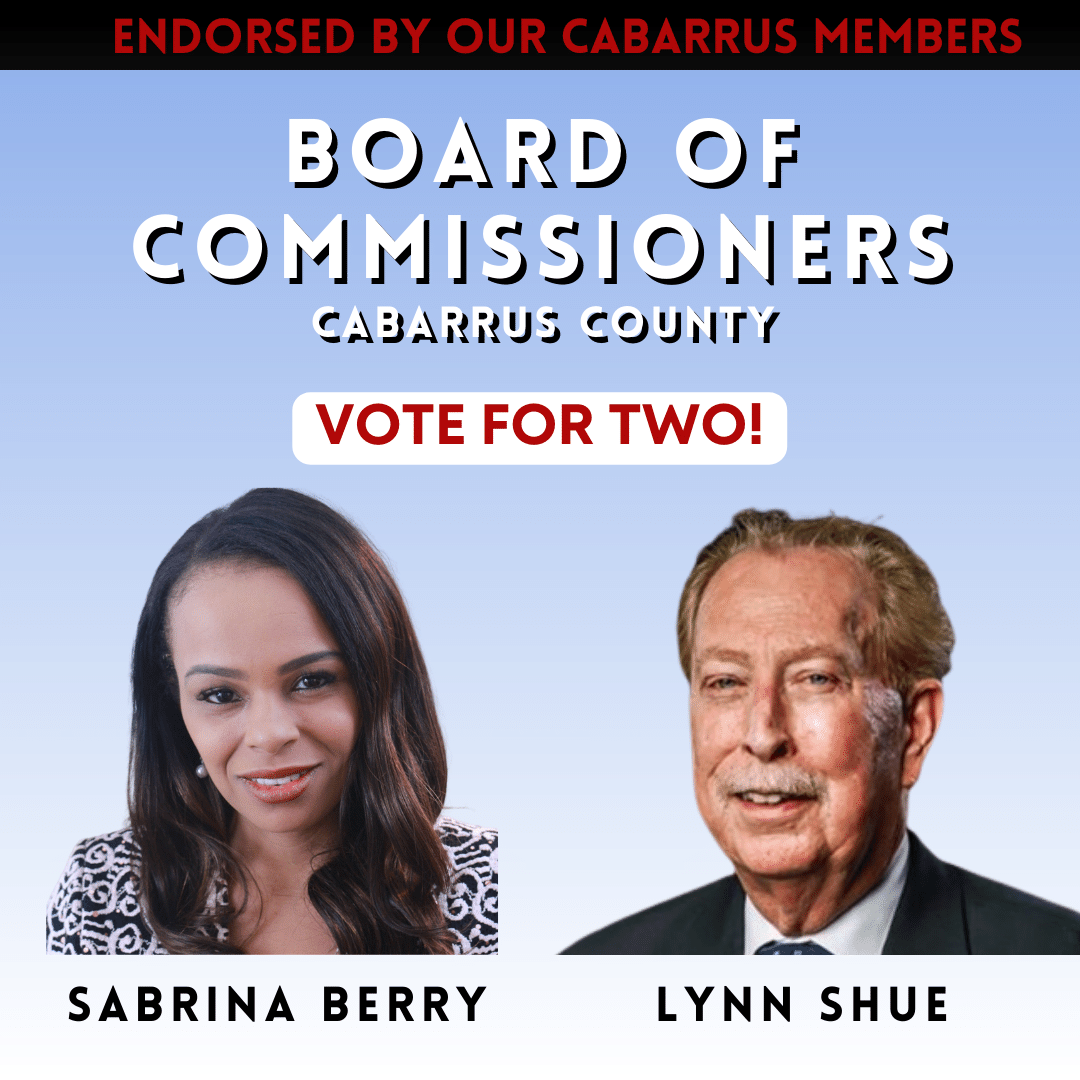 Our members in Cabarrus County have endorsed two candidates for the Board of Commissioners: Sabrina Berry and Lynn Shue. It is their recommendation that you vote for both of them in this election.
Sabrina Berry is a Down Home member. She has passionately argued for better education funding and getting schools the resources they need for our kids to thrive.  She wants to invest in public safety and public health and create balanced growth. In a fast-changing Cabarrus, she wants no one left behind in development.
Lynn Shue has served on the the Board of Commissioners since 2014 and has been a voice of fiscal responsibility and a powerful advocate for education and a better quality of life. He has lived in Cabarrus County for his entire life and worked as a businessperson until his retirement in 1997. He and his wife Patty have two children and two grandchildren.
These two candidates will bring experience and strategic vision to the Cabarrus County Board of Commissioners. As development continues to rapidly change the county, our members want leaders that will be responsible to all people in Cabarrus but also create opportunities for working people. 
For these reasons, our local members have endorsed:
Sabrina Berry and Lynn Shue. Vote for two!